Commemorating the Chinese New Year and the Year of the Horse, Courvoisier cognac house released L'Essence Year of the Horse – an exclusive limited-edition, collectable release of L'Essence de Courvoisier Cognac. The horse symbolizes power, resolve and adventure, perfectly representing the heritage and history of the renowned cognac house.
L'Essence Year of the Horse is showcasing the L'Essence de Courvoisier cognac in a Baccarat decanter engraved with an image of Napoleon on his horse, edged in a soft brown leather harness. As the cognac of Napoleon, the signature decanter is complete with an ornate crystal stopper, inspired by Napoleon's signet ring, which he bestowed upon commanders in his military to commemorate noble acts of power and bravery. Each bottle is showcased in a wooden trunk and sold in an exclusive, individually numbered series.
The lasting legacy of Courvoisier's fifth Master Blender, Jean-Marc Olivier, the premium cognac is a result of exceptional blends combined with the rarest eaux-de-vie from the centuries old Courvoisier Paradis cellar. Boasting exquisite notes of sandalwood and cigar leaves, followed by toffee, marzipan and honey from fresh mountain flowers, L'Essence blends a full- bodied and rich palate of licorice, dried plum and apricot, building to a smoldering intensity and finishing with the delicate perfume of May blossom. L'Essence is best served over ice, chilled or neat.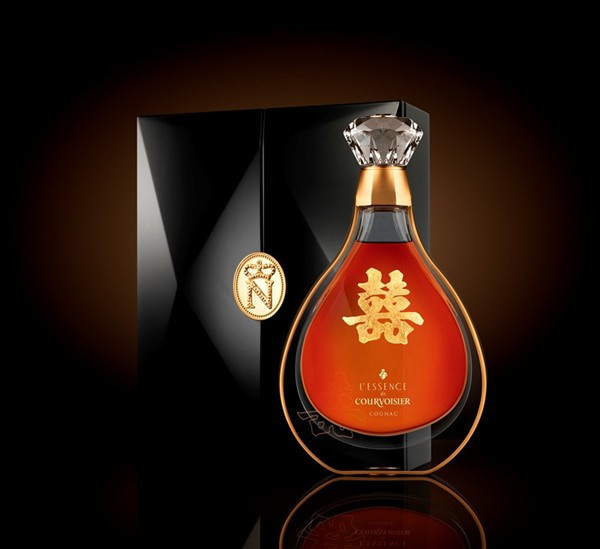 "L'Essence de Courvoisier is a precious and exquisite cognac—the jewel in the crown of Courvoisier collection—and we are excited to be launching a limited-edition bottle in celebration of the Chinese New Year," said Claire Richards, Director of World Whisky & Cognac at Beam. "The horse is a universal symbol of victory, drive and passion and is a perfect representation of the heritage of Courvoisier and the revolutionary spirit symbolized by Napoleon. As such, the onset of this Chinese New Year was the perfect time to unveil an exclusive release and commemorate the Year of the Horse."
The $3,500 L'Essence Year of the Horse was released in limited quantities beginning February 1, 2014.