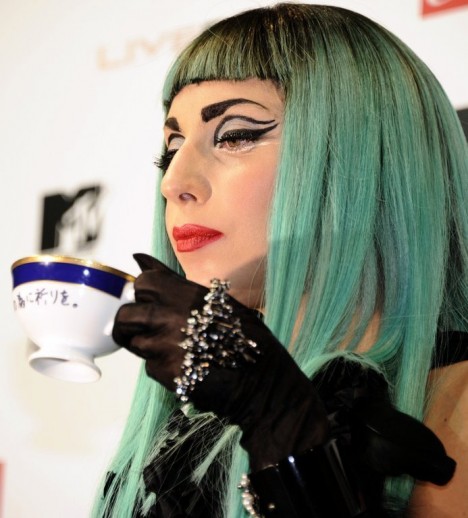 A teacup used once by pop diva Lady Gaga hits $50,000 and rising in Japan at an auction that will help young Japanese artists.
Lady Gaga teacup with the inscription "We pray for Japan" and an autograph appeared at a press conference in Tokyo three months after the 2011 disastrous tsunami.
The Gaga teacup was put on "Yahoo! Japan Auctions" with the starting price of one yen and saw 500 bids placed. The auction is set to finish at 1400 GMT Sunday.