Joseph Krug knew it from the start: the true essence of Champagne is pleasure itself. To truly enjoy champagne, Krug has reopened the doors to the historic home of the Krug family at 5 rue Coquebert in Reims. After two years of meticulous restoration the building has been entirely transformed to welcome Krug Lovers to a unique reception venue.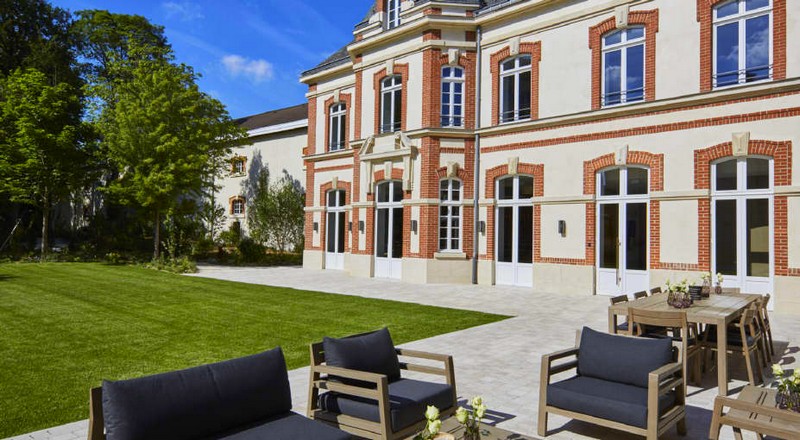 Two years of restoration have enabled Krug to perpetuate its heritage, instilling fresh life into this family home at 5 rue Coquebert in Reims. The Champagne house commissioned architect and interior designer Stephanie Ledoux to transform three family houses into a single House designed to welcome lovers of this exceptional champagne.
The family home now offers reception rooms and a garden that offer a convivial and elegant space to welcome Krug guests for unique visits, tastings or food and music pairing experiences. One of the highlights is the new tasting room, designed to offer memorable tasting and sound experiences. The "wall of 400 wines" is adorned with bottles that represent Krug's 150 reserve wines and 250 wines of the year, each the expression of a single plot of vines. The space is a vibrant tribute to the savoir-faire of the Maison, enriched and perpetuated since 1843 by six generations of the Krug family.
Here you can taste Krug Grande Cuvée – the archetype of Krug's philosophy of craftsmanship and savoir faire. Krug Grande Cuvée is a blend of more than 120 wines from ten or more different years. Its exceptional finesse is the result of a stay of at least another six years in the cellars. Over twenty years are needed to craft each bottle of Krug Grande Cuvée: the first prestige cuvee re-created each year,  beyond the very notion of vintage.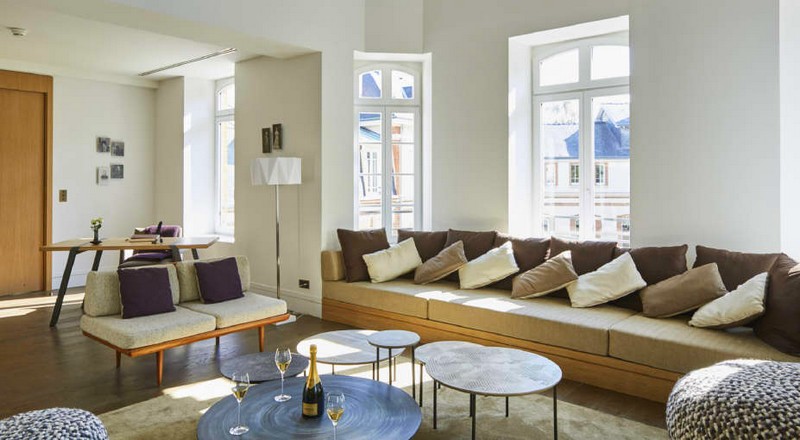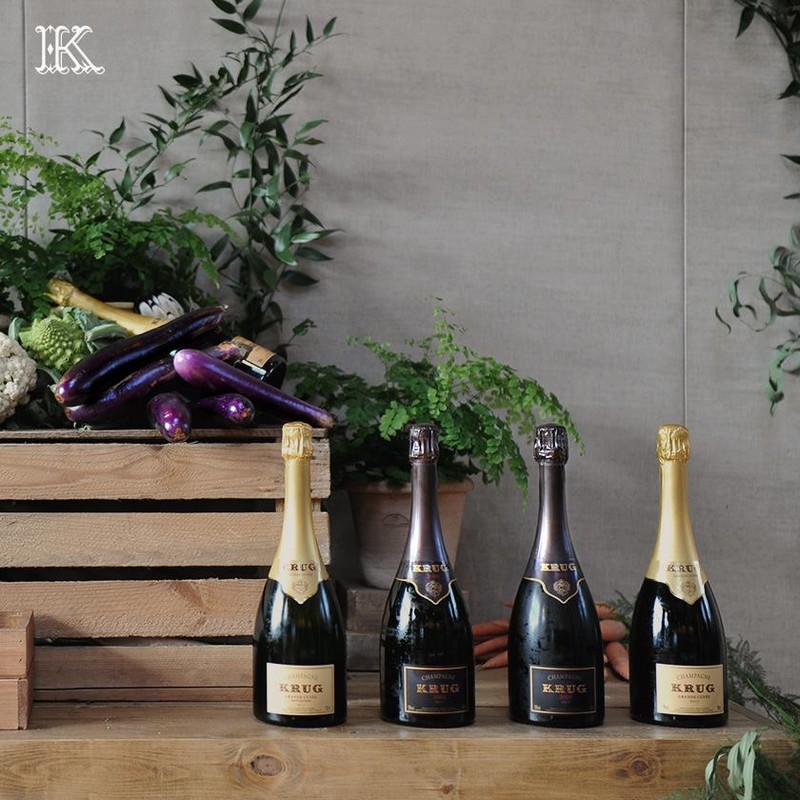 If you are in Tokyo, you can experience Krug Suite by Shangri-La Hotel, Tokyo (available through 31 Dec 2017.) Shangri-La's Krug Suite is a unique blend of luxury, created in collaboration with the illustrious Champagne house. Experience the Presidential Suite in a new way with the luscious Krug Grand Cuvee, Clos Du Mesnil, Vintage 2002, and Rose Champagnes lovingly arranged throughout the space. Each wine pairs with dishes from an exclusive dinner menu for up to 8 guests from executive chef Andrea Ferrero. Enjoy a private Champagne breakfast for two people to top off the experience.
Every owner of a Krug bottle can discover the story behind his unique bottle of Krug thanks to six digit number on its back label. Find out what seasonal challenges led to its creation as cellar master Eric Lebel tells the story direct from his notebooks. You can also use the "Krug id" as a reference tool to build a collection of krug champagnes to age and enjoy in coming years.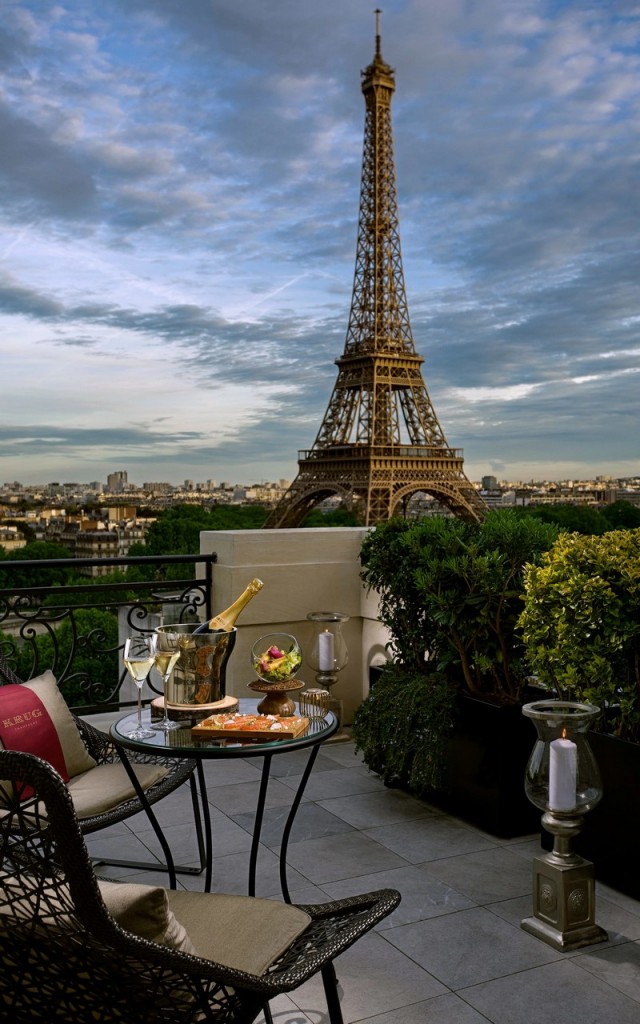 This summer, In collaboration with the House of Krug, Shangri-La Hotel, Paris revealed "Le Bar à ciel ouvert by Krug", the new place to be in Paris from the 1st of July to the 16th of September.
Located in one of Shangri-La Hotel, Paris' most beautiful rooms, which has been fully redesigned for the occasion, "Le Bar à ciel ouvert by Krug" boasts a magnificent 30 m terrace with a breathtaking view over the Eiffel Tower and Paris' most beautiful monuments – the perfect place to enjoy a glass of Krug Champagne.
In this exceptional setting, Champagne lovers will be able to discover iconic Krug Champagne vintages, accompanied by a choice of delicious appetizers, such as caviar, salmon and Bellota ham. Open from 6 to 11 pm, "Le Bar à ciel ouvert by Krug" offers a chance to enjoy the setting sun and the sparkling of the Eiffel Tower.