The first days of the year is all about new fashion season. Take a look at the highlights on the fashion calendars around the world: key fashion weeks and trade fairs.
$27 million worth of prizes including luxury cars, gold and cash.
January 2 – February 2
Dubai, UAE
The fifth birthday of Fashion East's Menswear Installations
January 6-8
London, UK.
Andreas Melbostad, the creative director of Diesel Black Gold, is the menswear guest designer of this edition
January 7-10
Florence, Italy.
The biggest names in Italian fashion will be showing off their Fall-Winter 2014 looks.
January 11-14
Milan, Italy.
One of Northern Europe's largest fashion tradeshows
January 14-16
Berlin, Germany.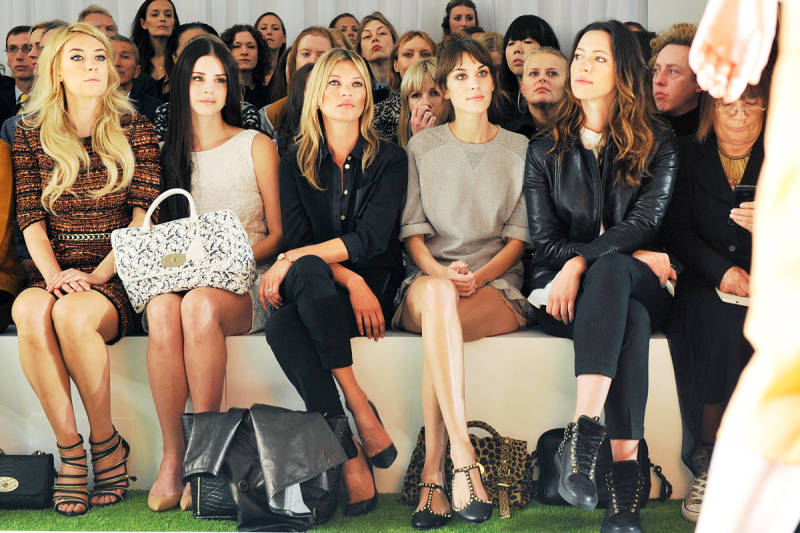 Major shows from international fashion designers, off-runway presentations, including Sterling Ruby and Raf Simons collaborative collection.
January 15-19
Paris, France
January 20-24
Geneva, Switzerland
The Salon International de la Haute Horlogerie returns to Geneva for its 24th edition, from 20th to 24th January 2014. Sixteen Fine Watch Maisons will present their latest creations to members of the trade at what is one of the foremost events in the horological calendar.
1,000 ready-to-wear brands and 1,000 accessories labels at the Porte de Versailles expo center in Paris.
January 25-28
Paris, France
Shows of some of the biggest names in fashion
January 19-23
Paris, France
The annual womenswear prize from the BFC awards £200,000 to a lucky designer
Week of January 27 (TBC)
London, UK.
Big Apple's hottest new designers on show
February 6-13
New York City, USA
Big names of British and International fashion
February 14-18
London, UK.
Italy's best-known designers present their Fall-Winter 2014 collections
February 19-25
Milan, Italy.
Womenswear shows of the industry's biggest figures
February 25 – March 5 (TBC)
Paris, France.
Asia's largest jewelry show
March 5-9
Hong Kong.
The shows of both Japanese and international brands
March 17-22
Tokyo, Japan
Watch industry's biggest annual trade fair
March 27 – April 3
Basel, Switzerland.
The show of Brazil's emerging fashion scene
March 31 – April 4
São Paulo, Brazil.
The history of the white wedding dress from 1775 up to the present day
May 3, 2014 – March 15, 2015
London, UK.
The star-studded Met Ball celebrates in 2014 the famed American couturier Charles James
May 6 (TBC)
New York City, USA
The annual awards of The Council of Fashion Designers of America will celebrate the top talents in American fashion
June (TBC)
New York City, USA
Spring-Summer 2015 Menswear collections presented to press and buyers
June (Dates TBA)
London, UK
June/July (Dates TBA)
Milan, Italy & Paris, France.
Final dates to be confirmed here:
ANDAM Fashion prize gives one lucky young talent €250,000
July (Date TBA)
Paris, France.
Women's Fashion Weeks 2014 – Second Edition
From the beginning of September to the beginning of October, the four main fashion capitals present the Spring-Summer 2015
womenswear collections.
September-October (Dates TBA)
New York, London, Milan, Paris.
Final dates to be confirmed:
The Spring-Summer 2015 edition of the Mercedes-Benz Fashion Week Tokyo
October (TBA)
Tokyo, Japan.
December (Date TBA)
London, UK.