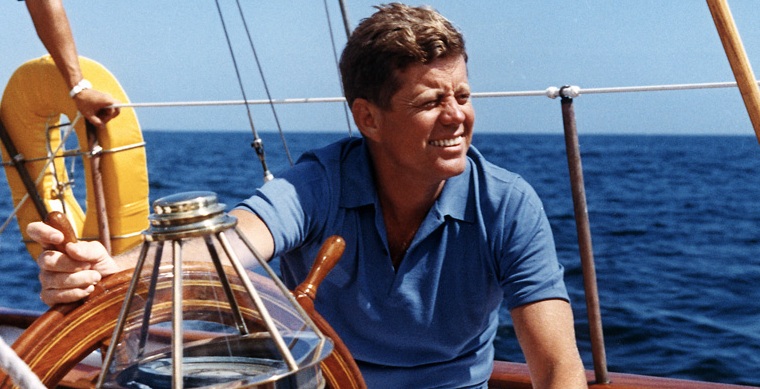 John F. Kennedy's presidential yacht, the 93-foot Honey Fitz, is one of the most famous vessels in American history. It has served five sitting presidents and now the restored 1931 ship is preparing to help WishGivers.org raise money for the critically ill children of America's military, police and firefighters. Now every American has the chance to live like a president, as the tourists cruise around Manhattan or Boston harbor aboard the Honey Fitz.
The owner of Honey Fitz, Texas oilman William Kallop, who bought the Honey Fitz at Sotheby's Camelot auction in 1998 for $5.9 million has agreed to donate use of the yacht to WishGivers.org to help fund their charitable efforts.
Executive Director of WishGivers.org, PJ Schrantz, is a retired New York City fireman who was a first-responder on September 11, 2001. "I was at Ground Zero for eight days fighting fires while my son Dustin was in a children's hospital fighting leukemia," says Schrantz.
Schrantz's son, Dustin, fought cancer for four and a half years then died in his father's arms at the age of seven. "I was devastated," said Schrantz, "As a fireman I'm trained to save lives, but I was helpless to save my own son."
Out of his grief, WishGivers.org was born. "WishGivers.org provides hands-on support, medical treatment and financial assistance for America's heroes with critically ill kids," said Tamara Lowe, who co-founded WishGivers.org with PJ Schrantz.
"America's defenders don't take the job for the money," Lowe said, "Even with good insurance coverage, PJ was left with over a million dollars of medical debt. The cost of having a really sick child is too high for America's defenders."
That's why WishGivers.org has challenged 20,000 Americans to skip a cup of coffee on Fridays and spend the three dollars saving lives instead. This grassroots movement gives every American the opportunity to be a hero for just three dollars a week by joining Feel-Good Fridays at WishGivers.org.