St. Regis Hotels & Resorts and Fashion Designer Jason Wu Unveil Limited-Edition Travel Bag Inspired by Today's Grand Tour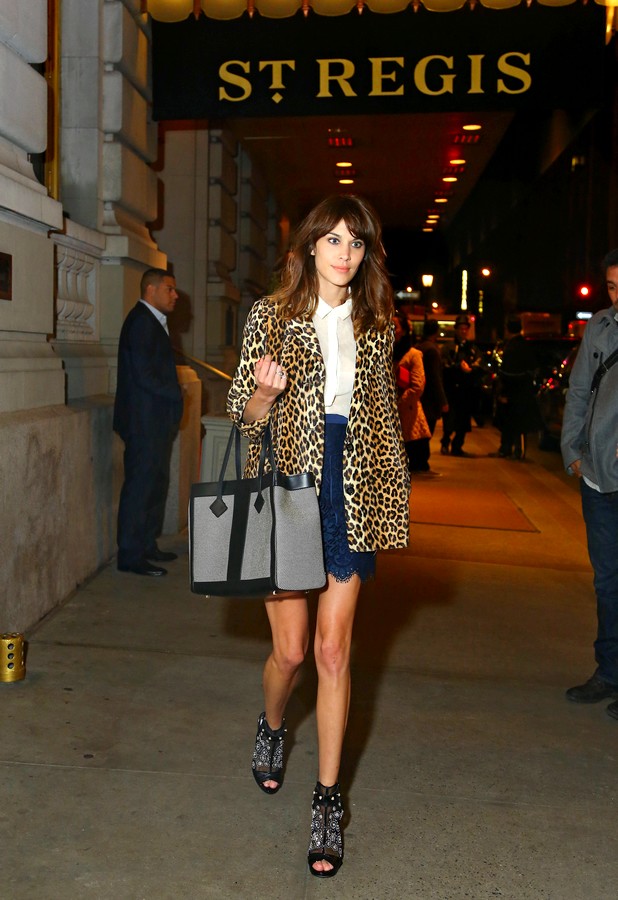 For centuries, affluent travelers would go on a grand tour through Europe to collect experiences and cultivate knowledge. Today as culture, business and leisure intersect in destinations as diverse as Abu Dhabi, Aspen, and Sanya Yalong Bay a new global traveler has emerged: multi-national and cross-generational, mobile and jet-setting.
Inspired by today's grand tour and designed with a new generation of luxury travelers in mind, St. Regis unveiled "The Grand Tourista Bag" by Jason Wu for St. Regis Hotels & Resorts, Jason Wu's first product created exclusively for travel and the first accessory designed for the St. Regis brand. Jason Wu joins Nacho Figueras as the brand's second Connoisseur. The partnership with Jason Wu, whose stylish supporters include Diane Kruger, Rachel Weisz and Reese Witherspoon, developed organically over the course of two years, when Wu showed his collection as a breakout designer at The St. Regis New York during Spring/Summer 2010 New York Fashion Week.
"I see St. Regis as both a classic and a modern name, which I feel is an apt description of my brand as well," says St. Regis Connoisseur Jason Wu. "I am really excited to be part of a legacy that is rooted in impeccable style that can stand the test of time, and The Grand Tourista Bag reflects exactly that."
The Grand Tourista Bag by Jason Wu for St. Regis Hotels & Resorts is a shoulder tote designed in a subtle black and white houndstooth pattern on structured canvas with elegant calf leather black trimming. The interior features two pouch pockets lined in viscose/silk grain in Wu's signature grey color, perfectly-sized for tablets, e-books and a passport. St. Regis hallmarks are embossed on the interior's leather trim and pay homage to the brand's flagship hotel on 55th Street and 5th Avenue in New York, opened over a century ago by John Jacob Astor IV.
"Traveling the world to design, show and sell his collections, Jason Wu intimately understands the needs of luxury travelers today – a new generation that is increasingly staying with St. Regis around the world," says Paul James, Global Brand Leader, St. Regis Hotels & Resorts. "As a hotel brand as international and informed as its guests, we are building our portfolio in destinations at the heart of the new grand tour itinerary and celebrating this concept with a travel bag that has both style and substance."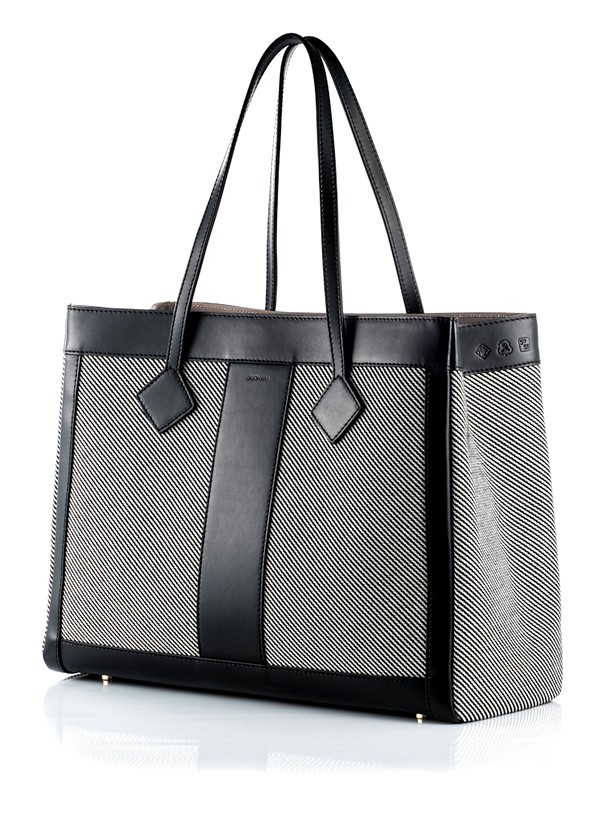 The St. Regis brand recently debuted hotels and resorts in Bal Harbour, Doha and Shenzhen with upcoming openings ranging from Mauritius and Jakarta to New Delhi and Chengdu. Celebrating this concept, St. Regis has created a package that offers guests an exceptional culinary experience and a special gift indicative of each destination on the new grand tour itinerary, featured on the brand's special website, www.stregis.com/newgrandtour.com.
The Grand Tourista Bag will retail for $1,995.