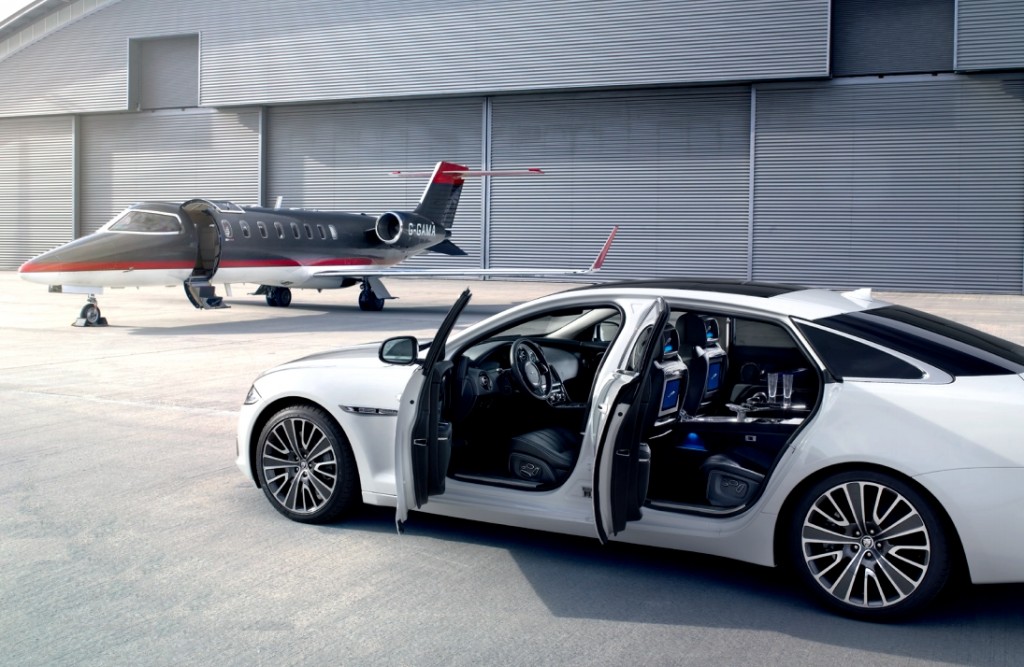 Manufacturer of luxury sedans and sports cars Jaguar introduced the XJ Ultimate, a model that offers the appointments of a private jet in a package to suit a wide range of requirements. Based exclusively on the long-wheelbase XJ, the interior changes applied to the Ultimate focus on the rear accommodation, extending the car's limousine remit to provide a fully-appointed luxury business class experience.
"The XJ Ultimate is a car for individual that understand the value of discretion. The design changes offer subtly stylish clues as to its bespoke interior environment," said Ian Callum, Director of Design, Jaguar Cars.
A full-length, leather-trimmed centre console separates the two individually tailored rear seats which feature power adjustment, ventilation, massage and lumbar functions. A table, machined from solid aluminium with piano-black and chrome detailing, rises up from the centre console at the touch of a button to provide a working area, its role supplemented by the provision of two third-generation iPads with wireless keyboards that are housed in bespoke leather-trimmed docks in the rear of the front seats.
Switching the focus from business to pleasure is the bespoke champagne chiller mounted between the two rear seats. This cools the bottle to what experts agree is the perfect temperature before 'presenting' it forwards when the chiller is opened. Two specially commissioned champagne flutes reside in a purpose made cabinet beneath the centre table.
A full rear seat package with twin headrest screens and wireless headphones completes the experience in combination with a new 20-speaker surround sound in-car entertainment system developed by British audio experts Meridian.
The exterior detailing of the XJ Ultimate offers discreet clues to the model's figurehead status with sculpted lower air intakes chromed to match the grille, polished stainless steel oval exhaust pipe finishers, unique dual-surfaced alloy wheels and subtle 'Ultimate' badging.
The XJ Ultimate is available with Jaguar's existing 5.0-litre V8 supercharged petrol engine, its powerful and efficient 3.0-litre V6 turbocharged diesel, and a new 3.0-litre V6 supercharged petrol unit, all driving the rear wheels via an eight-speed transmission.
Priced at ~$155,000 and available in late 2012, only 30 Jaguar XJ Ultimate models will be available in the United States. The exclusive color for this vehicle in the United States will be Black Amethyst. Discreet external detailing and badging differentiates the Ultimate from other XJ variants.