What you don't know about South African luxury market
South Africa is home to a significant portion of the resources used in luxury goods. South Africa has nearly 80% of the world's platinum, is one of the world's biggest gold and diamond miners, and has excellent leather.
International appetite for local fine-craft brands like Avoova, Cape Cobra Leathercraft, Ardmore Ceramic Art, Anpa Jewels, DV Chocolate is growing, says businesslive.
"The ethical ethos underlying the new wave of local luxury brands in South Africa is seen in how they actively look at the bottom line: examples range from the diligent sourcing of leathers for exclusive handbags, the ethical re-investment into the community through to eco-sound tourism," explained Silvana Bottega, CEO of the Southern Africa Luxury Association.
With expanded demand, there is hope for more sustainable business models that will allow for margin, scale and ultimately employment opportunities.
When its eggshell tables were installed in the yacht of Russian billionaire Roman Abramovich, Cape Town design company Avoova became one of South Africa's few players in the international luxury goods arena.
"Consistent quality and endorsements from the right kinds of people and places are crucial," considers Tom Goddard, CEO of Avoova.
Avoova ostrich eggshell designs are a rare and precious form of functional art; a luxurious veneer of eco-friendly ostrich eggshell fragments, exquisitely handcrafted to embellish decorative items, fashion accessories and bespoke furniture.
Cape Cobra bags, under international brand names, have been worn by the princess of Monaco, wives of presidents and by Jennifer Lopez, Sandra Bullock and Anne Hathaway.
Cape Cobra Leathercraft, which has been around since 1972 and is in its third family generation, manufactures for glamorous fashion houses including Calvin Klein, Michael Kors and Marchesa. The crocodile and ostrich materials are locally sourced, and the products are manufactured in Cape Town.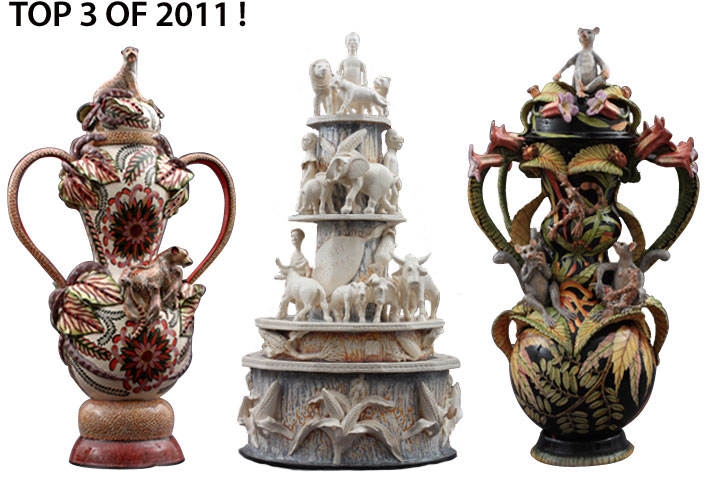 Ardmore Ceramic Art is an internationally renowned studio in the Midlands of KwaZulu-Natal. Its works are auctioned at Christie's, Sotheby's and Bonhams in London.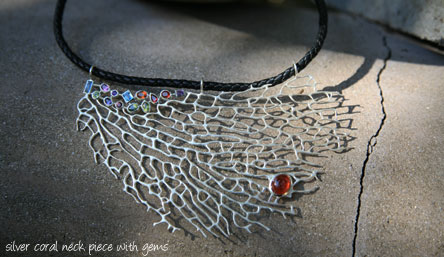 Anpa Jewels, based in Kalk Bay in Cape Town, sells mostly handcrafted silver and gemstone pieces.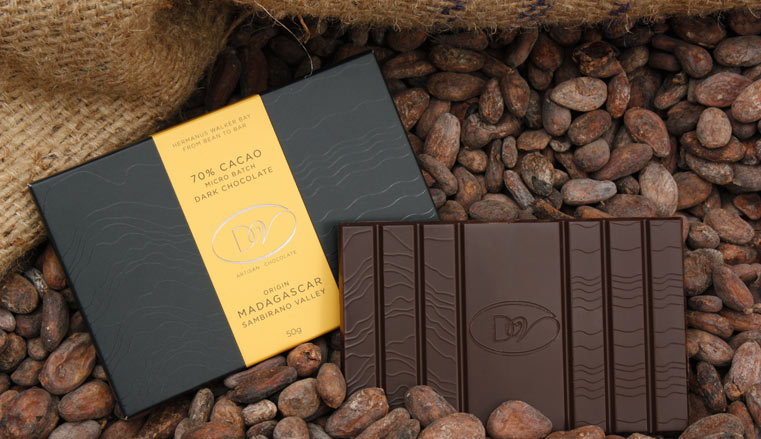 DV Chocolate is one of the few 'Bean to Bar' micro batch chocolate makers in the world. Artisanal chocolate making has grown in recent years out of a desire to return to ancient chocolate making techniques, promoting the original taste of chocolate and kicking against its degradation into a synthetic, flavoured commodity.  The emphasis is on small batch manufacturing with meticulous attention to detail at every step of the process, from the roasting of the beans right through to the moulding of the bars.
Dark Chocolate Honey Caramels With French Sea Salt is the best-selling chocolate by Honest Chocolates. The gourmet atelier slow-cook fresh cream, butter, sugar and local blackberry honey for a rich, authentic caramel flavor. Hand-dipped in rich dark chocolate, then sprinkled with coarse French sea salt.
Southern Africa Luxury Association include members like: A+I Unlimited Design, African Romance, American Shutters, Bastien Gonzalez, Benguela Cove, Blu_Line, British Airways, Cape Cobra Leathercraft, Chateau D'Ax, Chitwa Chitwa Game Lodge, Citadel Private Wealthcare, Cruises International, Estée Lauder, Fendi, Gavin Rajah, Godiva Chocolatier, Graham Beck, Hasselblad, Hyatt Regency Johannesburg, Hyde Park Shopping Centre, Luke Scott Architects, Mantis Collection, Moët & Chandon, Morukuru Family, Mount Nelson Hotel, Cape Town, One&Only Cape Town, Orient-Express, Pam Golding Properties, Paul Smith, Sanlam Private Investments, Seeff Properties, The Collection by Liz McGrath, The Elgin Distilling Company, The Hall Collection, The Idiom Collection, The Modern Garden Company, The SA Gold Coin Exchange, The Westcliff, Johannesburg, Travelosophy, TWIICE International, Uwe Koetter Jewellers, V & A Waterfront, Via la Moda, Waterford Estate, Waterkloof Estate, Wedding Concepts, Woolworths, Abigail Keats, Avoova, Haldane Martin, The Letterpress Company.