Hermès' first entrée into home fragrance domain. Hermès Le Parfum de la Maison. Reverie Collection by Celine Ellena.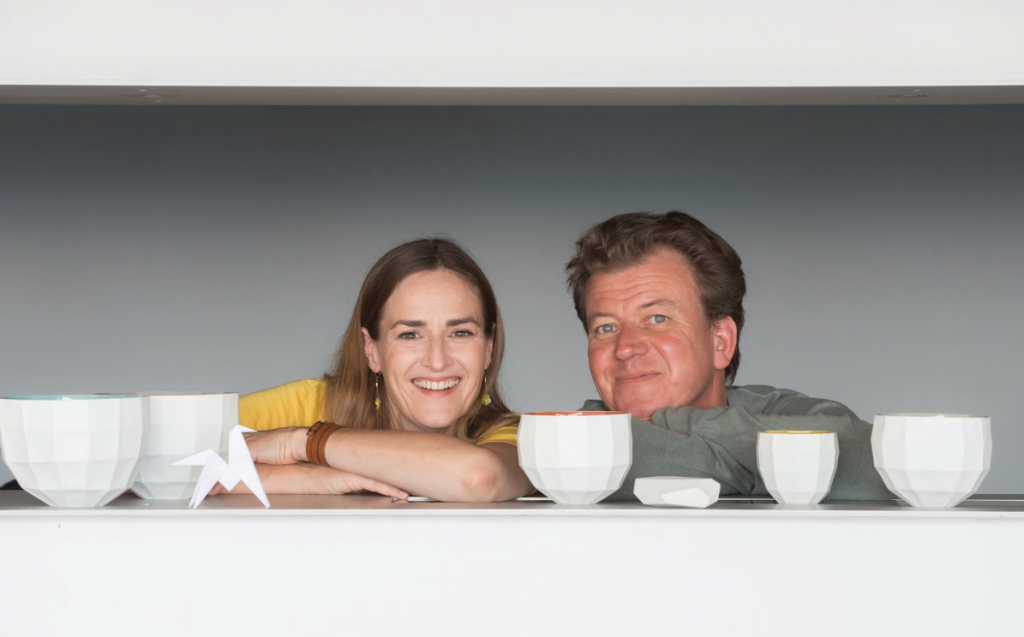 Hermès Home collectionis now paired with Hermès' debut collection of scents designed for the home by nose Celine Ellena (she previously produced fragrances for L'Artisan Perfumeur and The Different Company), the daughter of celebrated House Perfumer Jean Claude Ellena. The surprise part of this premiere is the presentation in a selection of objets d'art by Artist Guillaume Bardet.
To carry the new Celine Ellena's scents for interiors, Hermès opted for three groups of perfumed objects designed by Guillaume Bardet – a ceramic pebble, a candle bowl, and a paper origami horse.
The sensory explorations are called Des pas sur la neige, Fenêtre ouverte, Temps de pluie, Champ libre and A cheval!
Hermès Le Parfum de la Maison Reverie Collection by Celine Ellena is available from December 1, with prices ranging from €62 (a set of 4 origami horses) – €350 (a 1,100g candle).