Golf superstar Justin Rose, who currently holds seventeen titles worldwide, including the 2013 U.S. Open, is the new Brand Ambassador of the Swiss luxury watch brand Hublot. Justin Rose joins the ranks of internationally renowned Brand Ambassadors, Kobe Bryant, Dwyane Wade, Pele, Usain Bolt and more, as the first professional golfer to partner with the brand.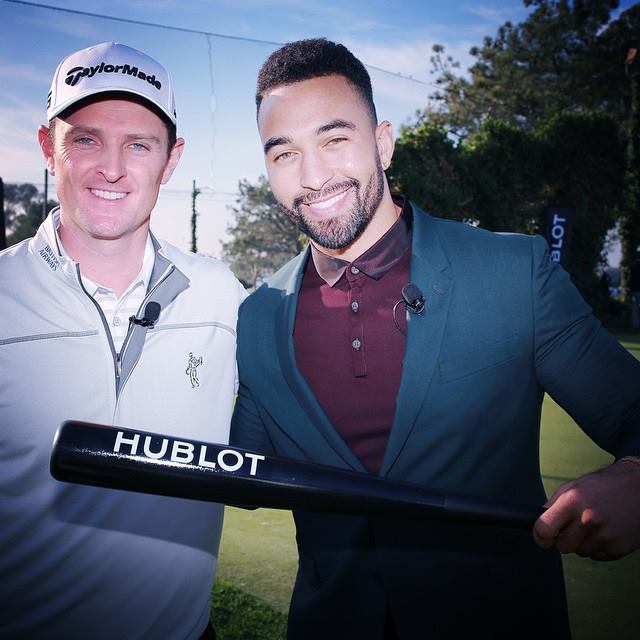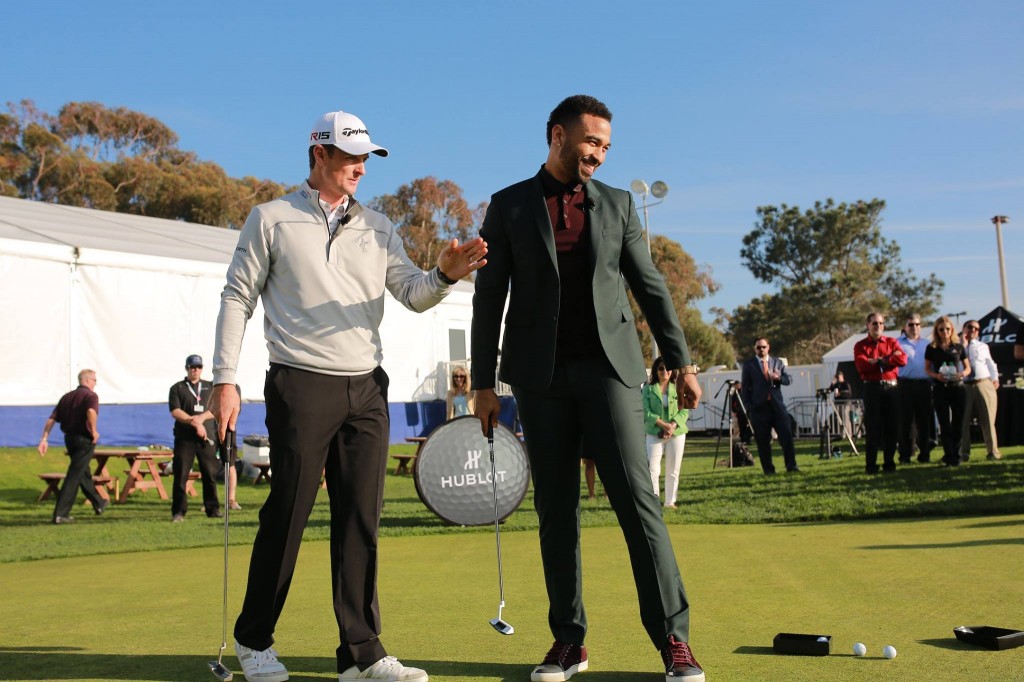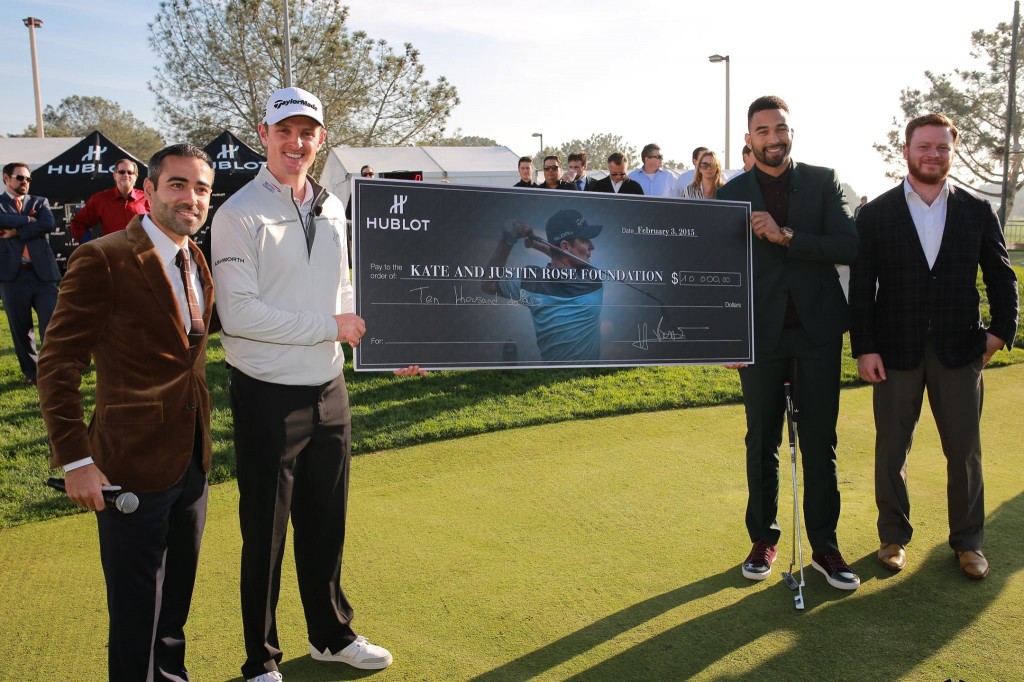 To commemorate the brand's newest ambassador, Hublot of America, Managing Director Jean-Francois Sberro hosted a charity event at the Torrey Pines Golf Course in San Diego, CA, host course for the PGA Tour's Farmers Insurance Open that takes place February 5-8. The announcement was followed by a playful game of golf between Justin Rose and Matt Kemp, San Diego Padres' star. Rose and Kemp teamed up for a putt-off on the course, while Rose gave golf pointers to the San Diego Padres newest player to raise awareness and proceeds for the Kate and Justin Rose Foundation.
Rose established his golf career in 1998 at the British Open, and over the past seventeen years has reached astonishing achievements, including being named the third-ranked worldwide player in 2013. As a 6-Time PGA Tour Champion, while holding seven victories on the European Tour, Rose and his new role as Brand Ambassador serve to further strengthen Hublot's connection to professional athletics, specifically golf, as one of the world's most popular sports. Aside from Rose's golf achievements, he is celebrated as a philanthropist and a global statesman.