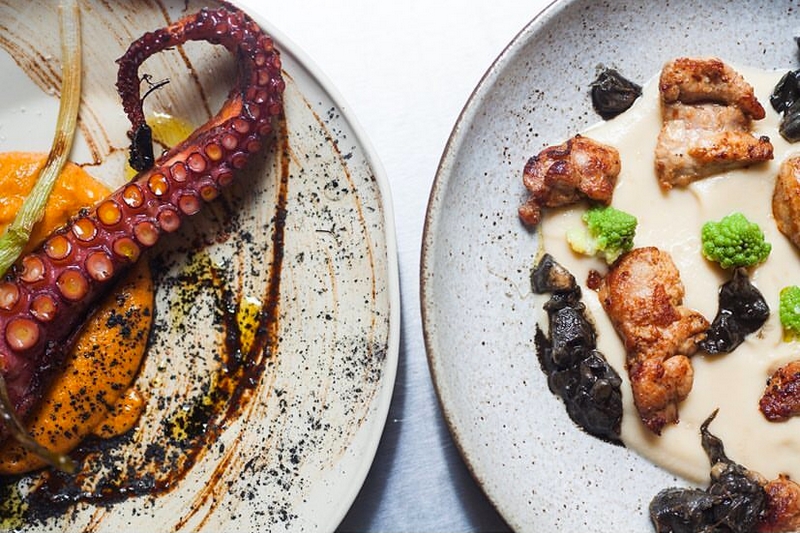 From 28 March to 24 April 2016, the World Gourmet Summit (WGS) celebrates 20 years of fine cuisine, great wines and unique dining that have made it the region's most talked about premier food and wine event, catapulting Singapore to the forefront as a dynamic international culinary hotspot.
The highly anticipated 20th-anniversary celebration features a stellar cast of world-class andMichelin-starred chefs, alongside Singapore's own culinary talents and international industry experts and personalities. Diners can expect an exquisite line up of gourmet affairs, events and exclusive WGS menus by some of Singapore's most notable dining establishments asthe Awards of Excellence 2016 reveals the top hospitality and culinary stars of the year.
"The last two decades have seen so many changes in Singapore's food landscape and we are extremely proud to have contributed to its evolution. Coming into our 20th year is a major achievement for the World Gourmet Summit, with the real heroes being our local talents whohave made a name for themselves both here in Singapore and abroad," said Peter A. Knipp,CEO of PKH Pte Ltd, who manages and curates the World Gourmet Summit event.
2016 Masterchefs and Personalities
While WGS's 20th-year milestone is a showcase of world-class and Michelin-starred chefs,as well as Singapore's own culinary stars and international industry experts; it will also see some of WGS's esteemed alumni, the most notable being the return of WGS's first visiting Masterchef Reto Mathis from St. Moritz in Switzerland.
Among the Michelin-starred chefs are: Yoshinori Ishii, prominent kaiseke chef whoseLondon-based Japanese restaurant Umu was recently awarded two Michelin stars; oneMichelin-starred Javier Aranda, among the young stars of the Spanish culinary scene;renowned three Michelin-starred Spanish chef Nacho Manzano of famed Ibérica Restaurant; the recognised master of super-refined Kyoto style of Japanese cuisine known as Kyo-ryori, two Michelin-starred Takagi Kazuo; and two Michelin-starred Arnaud Bignon of renowned 's Mayfair.
WGS 20 Best Chefs, a WGS signature event and Singapore's premier culinary symposium and gastronomic collective. Taking place on 16-17 April 2016 at award winning multi-concept lifestyle and entertainment destination 1-Altitude, this event will feature some of the world's renowned chefs to discuss the latest trending topic concerning the industry – is local talent receiving the recognition they deserve?