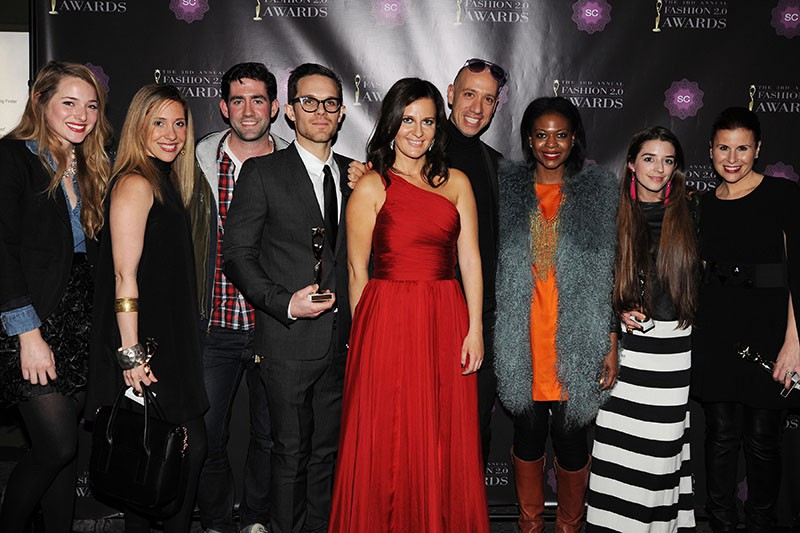 The 4th annual Fashion 2.0 Awards, the awards celebrating online innovation by fashion brands, announced its 2013 nominees and the opening of the online voting. Fans can nominate and vote for their favorite brands. This year award categories include: Best Twitter | Best Facebook | Best Pinterest | Best Blog by a Fashion Brand | Best Website | Best Mobile App | Best Online Video | Best Fashion Startup | Top Innovator.
For 2013, lifestyle web marketing experts Style Coalition, the organizer of the Fashion 2.0 Awards, introduced new categories like 'Best Pinterest' and 'Best Fashion Startup'.
The winners will announced on March 13 at the SVA Theatre in New York City, while online voting is open to the public until February 28.
2013 nominees are:
1. BEST TWITTER
@Bergdorfs
@DKNY
@KateSpadeNY
@MarcJacobsIntl
@OscarPRgirl
2. BEST FACEBOOK
Bergdorf Goodman
Burberry
Marc Jacobs
Oscar de la Renta
Ralph Lauren
3. BEST PINTEREST
Anthropologie
Bergdorf Goodman
Kate Spade
Oscar de la Renta
Peter Som
4. BEST BLOG BY A FASHION BRAND
58/5th – Bergdorf Goodman
DKNY PR Girl
J.Crew, Hello World!
Saks POV
World of Marc Jacobs
5. BEST WEBSITE
BEST WEBSITE Burberry
DKNY
Marc Jacobs
Oscar de la Renta
Saks Fifth Avenue
6. BEST MOBILE APP
Donna Karan
Gilt on the Go
Gucci Style
Net-a-Porter
Ralph Lauren
7. BEST ONLINE VIDEO
Disney and Barneys New York Present ELECTRIC HOLIDAY
DVF [through Glass]
L'Odyssée de Cartier
PRADA presents "A THERAPY"
Rebecca Minkoff cover of Call Me Maybe with Hilary Rhoda and the Man Repeller
8. BEST FASHION STARTUP
Glossi
Hukkster
Lyst
Modalyst
Of A Kind
9. TOP INNOVATOR
Bergdorf Goodman
Burberry
DKNY
Kate Spade
Marc Jacobs
2012 Fashion 2.0 Awards winners were:
Best Online Video: Prada Spring/Summer 2011 Video Campaign
Best Twitter: DKNY
Best Facebook: Bergdorf Goodman
Best Blog by a Fashion Brand: DKNY PR Girl
Best Website: Marc Jacobs
Best Mobile App: Tiffany & Co. Engagement Ring Finder
Next Big Thing in Tech: Instagram
Top Innovator: Kate Spade
Fashion 2.0 Visionary Award: Alexis Maybank and Alexandra Wilkis Wilson, Co-Founders, Gilt Groupe