Pure Chromatics Devoted To Fans: YSL's Eye Shadow Palette Inspired by Facebook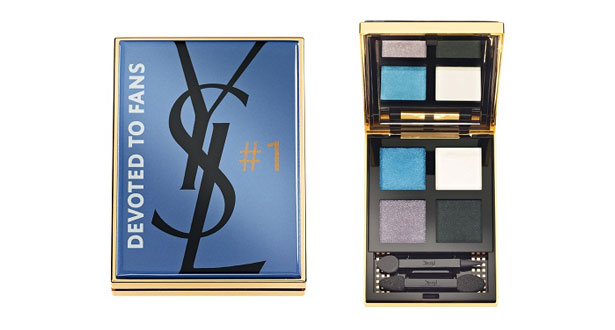 YSL mixes social media and make-up and transfers the Facebook colors on the new Eye Shadow Palette, the first luxury beauty product inspired by Facebook itself. Starting July 19, YSL's Facebook fans will compete for one of the "Pure Chromatics Devoted To Fans" palettes on YSL's Facebook page. The eye shadow palette, which "weaves together the now highly identifiable Facebook blue with the luxurious Yves Saint Laurent design," is limited to 1,650 items (priced ~£39).
"We are honored that a prestigious brand such as Yves Saint Laurent resumes Facebook color codes to launch a unique product destined for his fans." said Damien Vincent, commercial director of Facebook France.