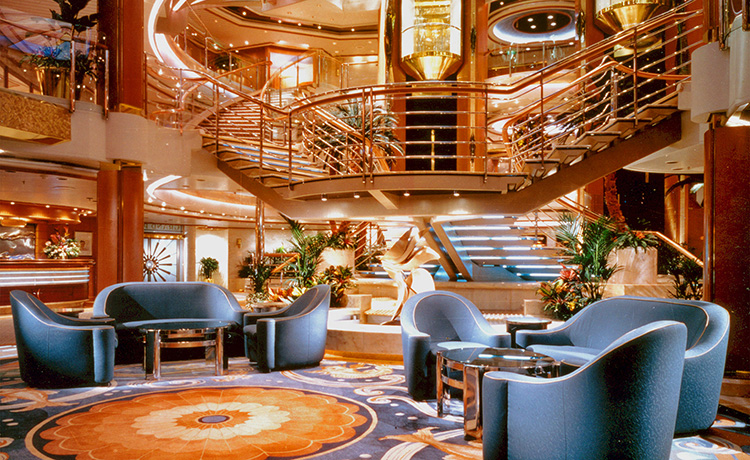 Gambling is perceived completely different when it's done online. People generally think that an online casino is a place where worn-down addicts are looking for their cheap fix and some easy wins, much like they would in a gambling den somewhere in a shady neighborhood. But nothing could be further from the truth. An online casino account requires players to make deposits through various online payment methods, and to own a device with internet access and considerable processing power. And the casinos' anti-addiction policies keep their players from piling it on.
And many online casinos, like the old and prestigious Royal Vegas Casino, offer their players veritable VIP treatment and access to exclusive events year after year.
VIP treatment from the Royal Vegas Casino
The Royal Vegas' VIP package is reserved for the casino's most loyal and generous customers. All VIP members enjoy preferential treatment. Some of these benefits are tied to the online casino itself, like stronger incentives, special offers and exclusive tournaments. But many of the benefits are tangible, in real life. First, they are treated by a dedicated casino host, designated to manage the players' relationships with the Royal Vegas. Besides, VIP Royal Vegas players are invited to exclusive events all around the world, receive exclusive gifts and holidays, and priority in the Casino Heist promotions.
2015 was a busy year for VIPs
in March, the casino's VIP players were invited to the Cricket World Cup Quarter Final match in Australia. They received the royal treatment, with a corporate suite at the Adelaide Oval and lodging at the Stamford Grand Hotel.
In June, VIP players were invited to a three day visit to Berlin, Germany's capital city. They visited many historical sites of the city, enjoyed the Berlin Philharmonic Orchestra's concert at the Waldbühne concert venue and were lodged at the prestigious Grand Hyatt Hotel.
In September, Australian VIPs were treated with a seven-day cruise on board the Sun Princess, a legendary cruise ship roaming the high seas for two decades. They had the chance to enjoy the sun-kissed Pacific beaches, visit the world's only underwater post office off the Vanuatu island and visit the amazing island of New Caledonia.
In the same month 29 other VIP players had the chance to spend seven nights on board the Oasis of the Seas, operated by the Royal Caribbean. They visited Nassau, St. Maartens and St. Thomas, enjoyed all the on-board amenities of the ship, and participated in an amazing on-board slot tournament with a total prize pool of 1 million euros.