An upholstered seat in front of the sofa? Indispensable – for comfort. A basket next to the sofa? Perfect, Eoos Isanka by Walter Knoll is the place to keep magazines and a newspaper. This furniture design was awarded at 2015 imm cologne fair with Best of the Best at the Interior Innovation Awards 2015.
"The core of the design involves making a wedge-shaped cutout into a leather strip. When this cutout is closed, a three-dimensional object is produced with a free-form surface of a higher order. This form results from the tension of the material and is defined solely by the cut chosen by us," explained EOOS design studio.
At this year's imm cologne, Walter Knoll, the creator of living spaces, celebrated its 150 years with novelties like upholstered seat and basket Eoos Isanka and a unique stand.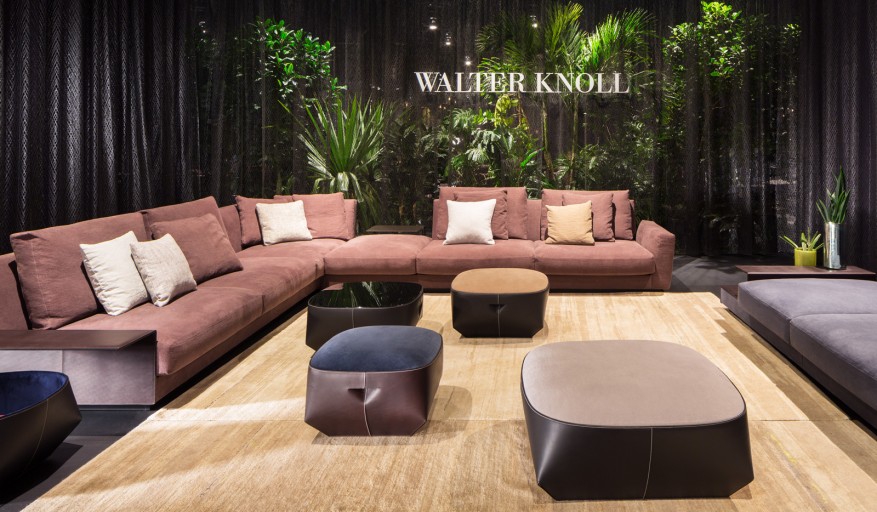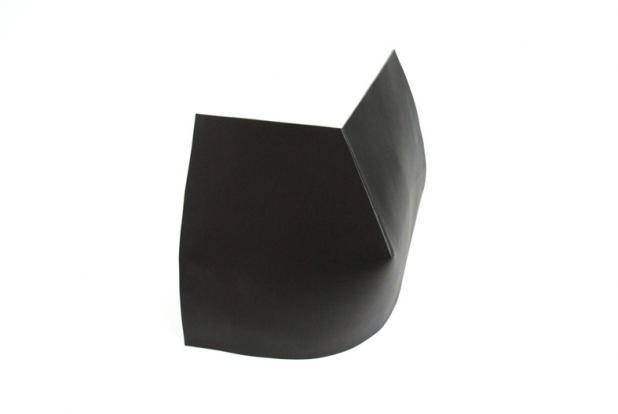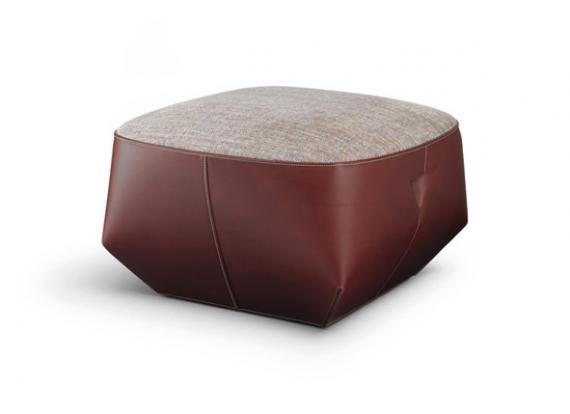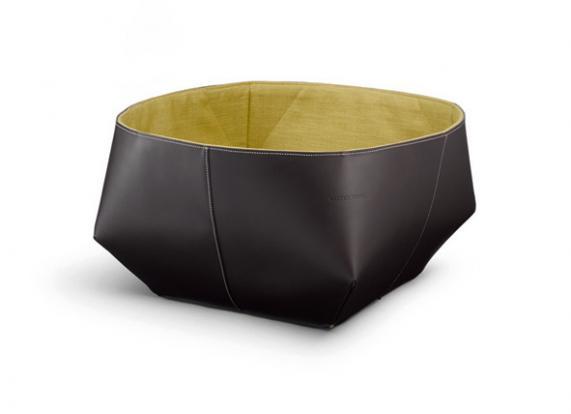 The normal course of development – with the cutout derived from the object – is reversed here: Here, the process defines the object. Poetry and construction are brought together. The resulting object can be used as either a basket, a stool or a table.
Walter Knoll's stand at imm cologne 2015 stood out from the crowd with its outer walls drawing attention to the fact that the company is celebrating its anniversary this year. The brand values were splashed onto large mirror walls, backlit by LEDs. Expanses of curtain in the interplay of light and shadow as well as magnificent plant arrangements divided the area into zones and created a narrative context for the visualisation of the brand.
Inside – the showcasing of inspiring interiors, new products for Living and Contract. Such as the extension to the sofa range Jaan Living and new side tables made of high-grade, rare natural stone, marble or onyx marble – new luxury pieces with the pure aura of the material. The presentation was rounded off with new lounge chairs as well as the first collection of upholstered beds.