On occasion of EXPO MILANO 2015, the Zegna Group presented a new  episode in the ZegnArt Special Project.
ZegnArt's Fabulous Nature: Fabulae Naturae by Lucy + Jorge Orta.

In conjunction with EXPO Milano 2015, Ermenegildo Zegna hosted Fabulae Naturae, a new performance by Lucy + Jorge Orta in collaboration with chef Davide Oldani and commissioned by ZegnArt: a multisensory experience where visual elements, musical performances and a food performance develop into a harmonious whole.
Fabulae Naturae is a work specially commissioned for the Zegna Group's Headquarters in Via Savona, Milan. The project was curated by Maria Luisa Frisa, who had already worked with the duo in 2012 for ZegnArt during Fabulae Romanae at the MAXXI Museum, Rome. The artists transformed the remarkable architecture designed by Antonio Citterio into a forest of immense floral murals reminiscent of the Oasi Zegna.
The larger-than-life murals were inspired by the artists' research undertaken in the Heberlein Fund, a vast printed textile collection conserved by the Zegna Archive. At the centerpiece of the setting is a life-size tree floor drawing, whose branches lead visitors to thefood stations, where the famous chef Davide Oldani served a menu of sustainable delicacies.
For the occasion, Lucy + Jorge Orta have created a series of 500 limited-edition Royal Limoges porcelain plates, inspired by the beautiful floral patterns found in the Heberlein Fund archive, a vast textile collection conserved and reorganized by Zegna Group.
The sale of these plates will contribute to the restoration of Punta Mesco, near Levanto. Organized in collaboration with FAI, Fondo per l'Ambiente Italiano, the funds will be used to plant part of a row of vines for each plate sold. The donor's name is associated with each of the vines destined to enhance the agricultural-rural settlement of Casa Lovara, a community interest site within the territory of Punta Mesco, which is part of the Cinque Terre Park.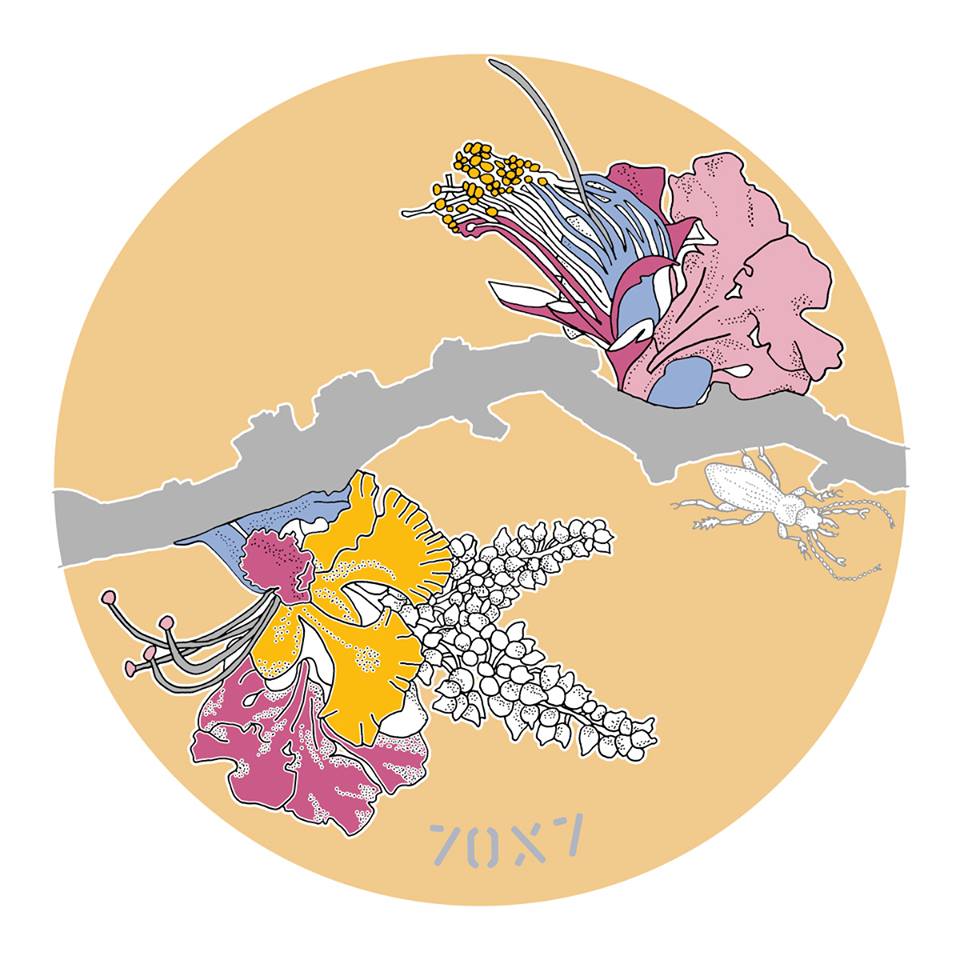 The exhibition Fabulae Naturae curated by Maria Luisa Frisa, will be open to the public on May 10th, 24th and 31st.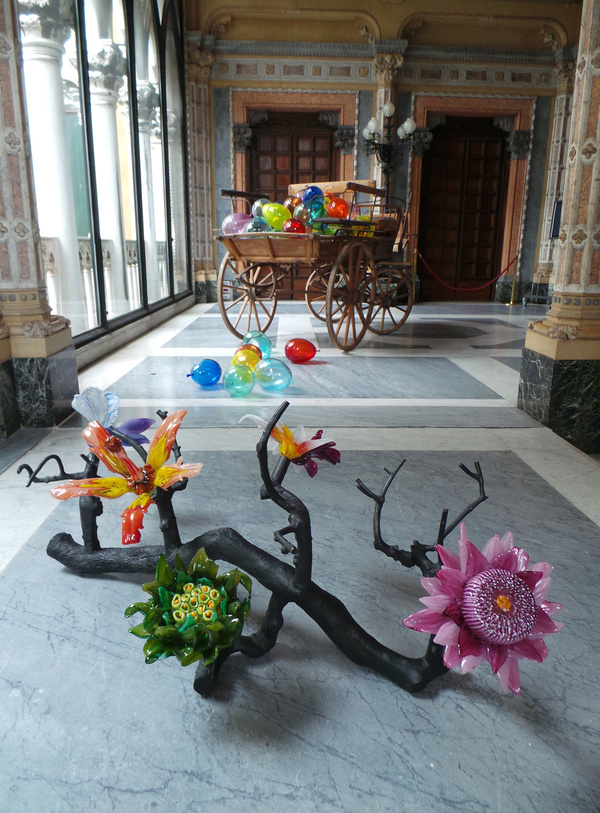 Following Lucy + Jorge Orta participation in Glasstress 2013, the creative team announced the participation in Glasstress 2015 Gotika, a collateral exhibition that takes place at the Palazzo Franchetti, Academia for the 56th Art Exhibition of the Venice Biennale.
The exhibition, lead by the State Hermitage Museum and Berengo Studio, explores how medieval ideas and communication methods have imperceptibly crept into our modern conscience despite our technological advances and how the Gothic concept influences contemporary art. Glasstress 2015 Gotika will combine historical works from the Hermitage collection and newly commissioned art works in glass, all with a Gothic theme.
Commissioned for the exhibition, Lucy + Jorge Orta's sculpture Arboreal, is an imposing bronze cast from a fallen tree-trunk from which, four exquisite glass seed pods are blossoming. The contrast between the dark patina of the bronze and the ethereal quality of the delicate hand-blown Murano glass, speak of the resilience of nature to overcome the most barren environments.