This device looks like a chopper, but it does not qualify as a bicycle according ro EU specifications.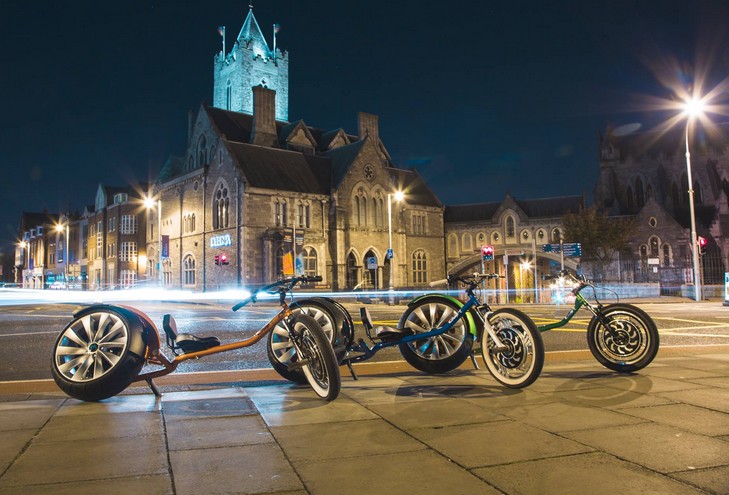 Estonian Chop-E aims to change our understanding of cool electrical transportation with a minibike described by its manufacturer as "metal/fun/emotions/simplicity". It's not only a real headturner, but a custom made electric minibike made for those who want to stay unique with a chopper coolness factor and care about the environmental footprint. Chop-E attracts all looks and attention, doesn't matter whether pedestrian or drivers attention, say its creators from Talinn, Estonia.
On this special chopper minibike featuring a 1-kW motor in its 20-inch front wheel you can ride noiseless and enjoy the wind on your face. The bike offers a range of approximately 35 miles (56 km) per charge, and an adjustable top speed of 20 mph (32 km/h). The rear wheel is a Pirelli Diablo motorcycle tire made up of an 18-inch alloy rim.
The idea of a special bespoke electrical bicycle came on 1st of April, 2014. 28 days later everything started to take shape.
The electrical two-wheeler created by the Estonian entrepreneurs can be tested at the 6th edition of Big Boys Toys
(18th-21st November, 2015, ADNEC, Abu Dhabi).