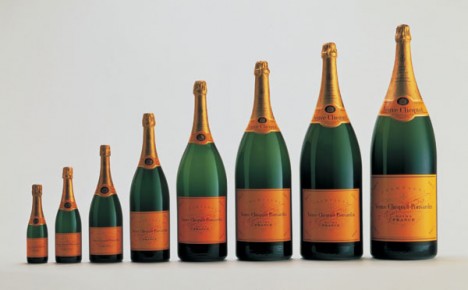 The rise in grape prices from the Champagne region's 2011 harvest will be unavoidably passed on to the consumer.
Champagne is expected to go up in price in the New Year as grape prices increase in the French region.
Although Champagne is currently being heavily discounted by supermarkets fighting for market share, the rise in grape prices from the 2011 harvest means that selling prices for the main brands will be forced to rise.
The cost of grapes is expected to rise by at least 3% soon after the harvest and there was evidence of larger increases for grand cru grapes, sometimes as much as 4.5%.
Speaking in London at the launch of the 2000 vintage of their prestige cuvée Femme de Champagne, Carol Duval-Leroy, chairman of the eponymous house, said the increase in grape prices is 'collective suicide, we are all going to the wall.
'The cost of grapes has gone up too much over the past few years. It will mean [retail] prices going up by between 3 and 6% in the UK. The consumer may be reluctant to pay so much and turn to Prosecco where they can buy a case for the price of two bottles of champagne.'
[adsenseyu1]
More: decanter
Champagne price rise expected