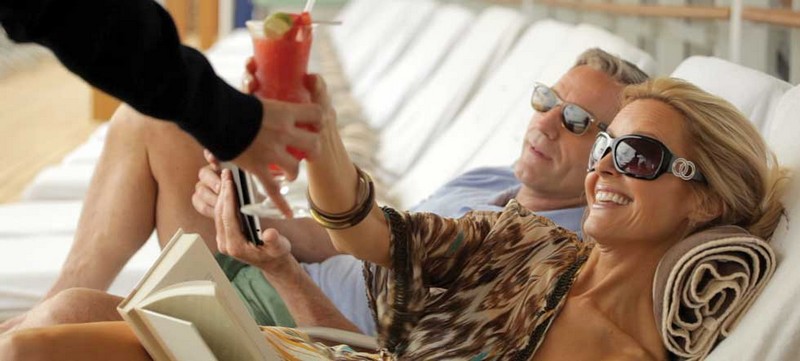 If you need six months holiday twice a year like I do, then embarking on luxury cruise ships is de rigueur. Avoiding big crowds, the adult wonderland offers all the amenities a luxury traveler would ever need.
The real luxury cruise is all about the experience and creating excellence. The highest staff to guest ratios, royal service, epicurean delights, mind-blowing entertainment, and that je ne sais quoi makes a luxury ship exude comfort and exclusivity. Why do we vacation? To enjoy the voyage, for the world's most scenic spots, for the exploration component, and to play, so entertainment and casino are an important piece of the game. Each luxury cruise ship has multiple entertainment options, being easy to satisfy any cravings, including the wish to relax in a state-of-the-art casino.
What do they offer?
With endless options, superb games, and unbeatable specials, casino gamers rejoice on a luxury cruise. Cruise ship casinos offer a limitless number of experiences in a relatively short amount of time, without a landing in Las Vegas. Blackjack, poker, roulette, and slots are standard while poker is not allowed on some cruise ships. Gambling theme cruises offer serious gaming enthusiasts blackjack, slots, and poker tournaments held on cruises throughout the year.
Regent Seven Seas and Crystal Cruises, the most awarded luxury cruise line and the only one with private jets in its fleet, are focused on blackjack, poker, roulette, mini-craps, and slots, while Silversea Cruises is adding gaming lessons to its offer. On Seaborn Cruise ships, poker is not available all the time. Although casinos are considered one of the last holdouts for smoking, on the majority luxury lines smoking is not permitted. Royal Caribbean International, Princess Cruises, Norwegian Cruise Line, and Azamara Club Cruises are some of the exceptions. These generous on board casinos will "rate" players, open tables with highe    r limits and higher minimums, and will surprise high rollers with even more special treatments.
Where a butler is on hand to cater to your every need…
The cruise industry is the business of making lifetime memories. With a customer service level similar to what you find at the most luxurious hotels of the planet, the luxury cruise lines are doing whatever it takes to keep your free martinis cold. In terms of design, ship casinos replicate what's found on land.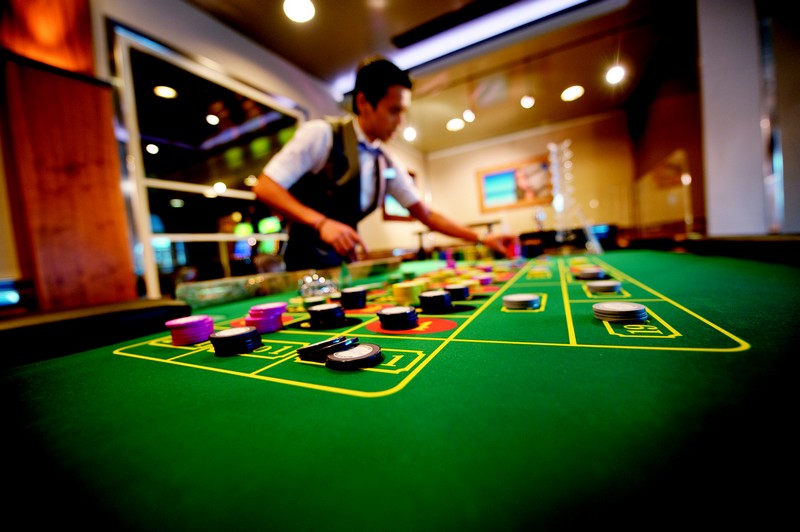 How to improve your odds and always have fun:
Cruise ship casinos are required to remain closed in ports and they will only open when the ship is outside territorial waters (~22.2 km off shore/ ~ 45 minutes after departure). For an avid casino player, a tour with some extra days at sea will be a good choice. For a refreshing change of pace from typical casino experiences, you can always switch to full online casino experiences offered by the leader in the online casino industry. With jackpot prizes that often exceed the million dollar amount, Casino.com is the popular online gaming destination who offers the majority of games that the casino world has now. The list of attractions includes bonus offer for regular players and super-fast loading slot games.
There is a cruise for every travel style and gamer
My favorite thing is to go where I've never been. Casino gambling is an exciting shipboard activity when combined with new hedonistic findings. Each cruise line focuses its tours on different signature attractions. What are some of the best casino combinations? For a great blend of gaming and a slice of paradise, embark on a Paul Gauguin cruise, the expert on French Polynesia. The world's most interesting places are in Azamara's portfolio. For intimate sail ships and luxury yachts, Windstar Cruises is the best recommendation. Regent Seven Seas Cruises, the world's most inclusive luxury cruise line, offers a pre-cruise luxury hotel package and more than 250 destinations around the globe. Michelin-starred chefs are on Oceania Cruises' menu. You can get away from the crowd and explore less traveled ports with Seabourn Cruise Line.
The desire for luxury travel continues to rise
According to Cruise Lines International Association (CLIA), the cruise industry shows no signs of slowing down. "24 million passengers are expected to sail in 2016, a dramatic increase from 15 million just 10 years prior (2006), or even 1.4 million when CLIA began tracking passengers in 1980," says CLIA in its "State of the Cruise Industry Outlook." The continued evolution of cruise travel will drive industry growth and there is room for expansion. Most luxury holidaymakers have yet to go on a cruise.
'All the cruise ships in the entire world filled at capacity all year long would still amount to less than half of the total number of those going to Las Vegas,' says Cruise Market Watch figures.
Asia is the region with the fastest growing in the cruise industry. With Asia on the luxury cruising map, the new ships and tours already stimulate our curiosity. A fully-function replica of the Titanic will set sail in China in 2018. The new Titanic 2 ship will also house an impressive casino and nightlife that can rival that of any big destination city.
Hello, holidays! I'm so happy to see you.