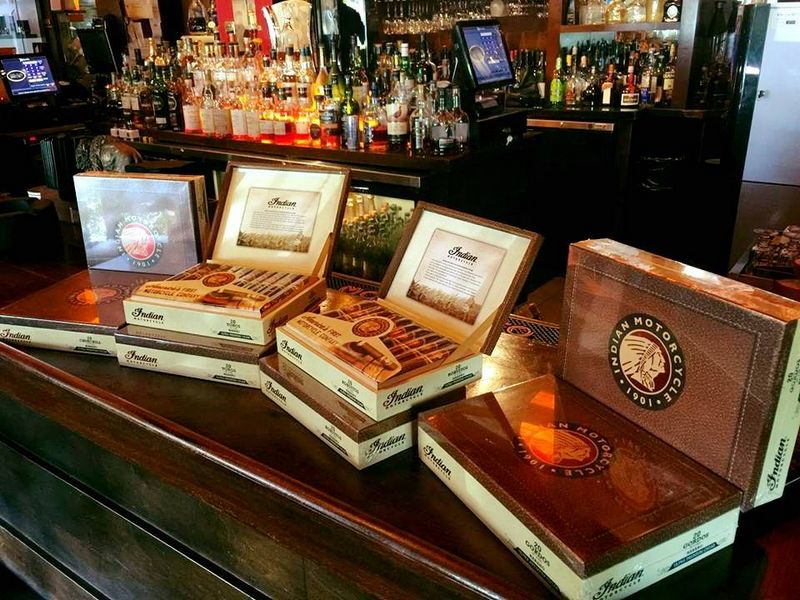 Custom furniture and design elements of the new Casa De Montecristo by Prime Cigar & Whiskey Bar in Brickell-Miami will please the cigar aficionados, or those looking for a unique experience, for a rare whiskey, craft cocktails, or a nightcap. The one-of-a kind venue opened its doors this summer in the epicenter of Miami's Downtown Brickell area. The new establishment looks to thrive in the heart of Miami's business district, at Brickell's newly built 1100 Millecento residential tower.
The location of the 4,700 square foot Casa De Montecristo by Prime Cigar & Whiskey Bar, was strategically chosen. Brickell has become one of Miami's most dynamic neighborhoods, where business and nightlife seem to live together seamlessly. The upscale bar and lounge, features a walk-in humidor, full-bar stocked with exclusive and hard to find whiskeys, members' lounge, and private board room. The establishment also features a "vintage collector's room," which houses unique and vintage cigars.
One important feature that sets Prime Cigar apart is the state-of-the-art air control system. This innovative system provides 80 tons of A/C, and replaces 100 percent of the air constantly. This system was of great importance to Prime Cigar's founders, Jason Reznik and Ryan Leeds, as they wanted customers to enjoy themselves in the upmost comfort.
"Prime Cigar was born out of close bond between father and son. Ryan Leeds' father passed away in a tragic accident, which led Leeds to ponder the meaning of life, with friend and business partner, Jason Reznik. Ryan retired from his career in banking which spanned two decades, and put his efforts into creating Prime Cigar in Boca. Inspired by the lessons and experiences of his father, Ryan created a space which celebrates their love of cigars, good whiskey, and luxury comforts," explained the founders.