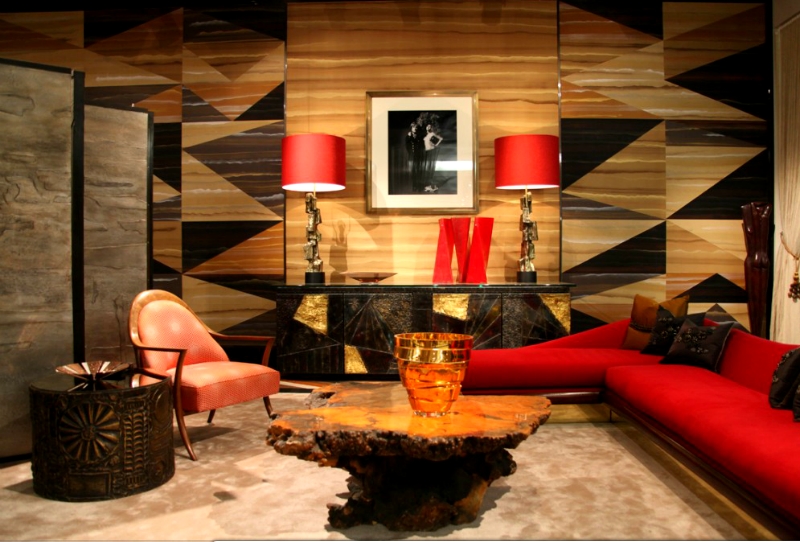 Candy & Candy – the brand that has become synonymous with the world's most luxurious interiors – is making its debut appearance at Masterpiece London 2012 art and luxury fair showcasing jewelry, furniture and cars.
Building on its outstanding success in 2010 and 2011, Masterpiece London 2012 showcases the best in fine and decorative arts with contemporary collectors' items such as classic cars, fine wines, exquisite jewellery and contemporary design from around the world.
Candy & Candy designed a bespoke visitor Salon that showcases a unique collaboration of artisans and talent, and true to the brand's trademark holistic design approach, this beautiful space is a striking reference to the bold elements of modernist 1970's design.
It blends contemporary practicality with timeless style to create the ideal place to relax at Masterpiece London. The Salon can also be hired for private events and functions. Partners involved in the creation of the Salon include Phillips de Pury, Talisman, Fromental, EE Smith, Spina, Harlequin Tabletop, RJS Interiors, AJK Wood Flooring, PWC International, and DKT.
Works from other notable designers such as Harry Winston, Cartier, Van Cleef & Arpels, Georg Jensen, Dior, and Tiffany & Co can also be found amongst the exhibitors at this year's fair. Masterpiece London 2012 is held in a spectacular purpose-built pavilion on the South Grounds of the Royal Hospital Chelsea, London, SW3.
Creating sumptuous homes in some of the world's most coveted locations, as well as designing yachts, jets, luxury cars and a wide range of commercial environments, Candy & Candy is globally recognised to be consistently pushing the boundaries of what is possible in terms of design, functionality, quality and delivery.