BlackBerry launches $1,000 Q10 Gold Edition.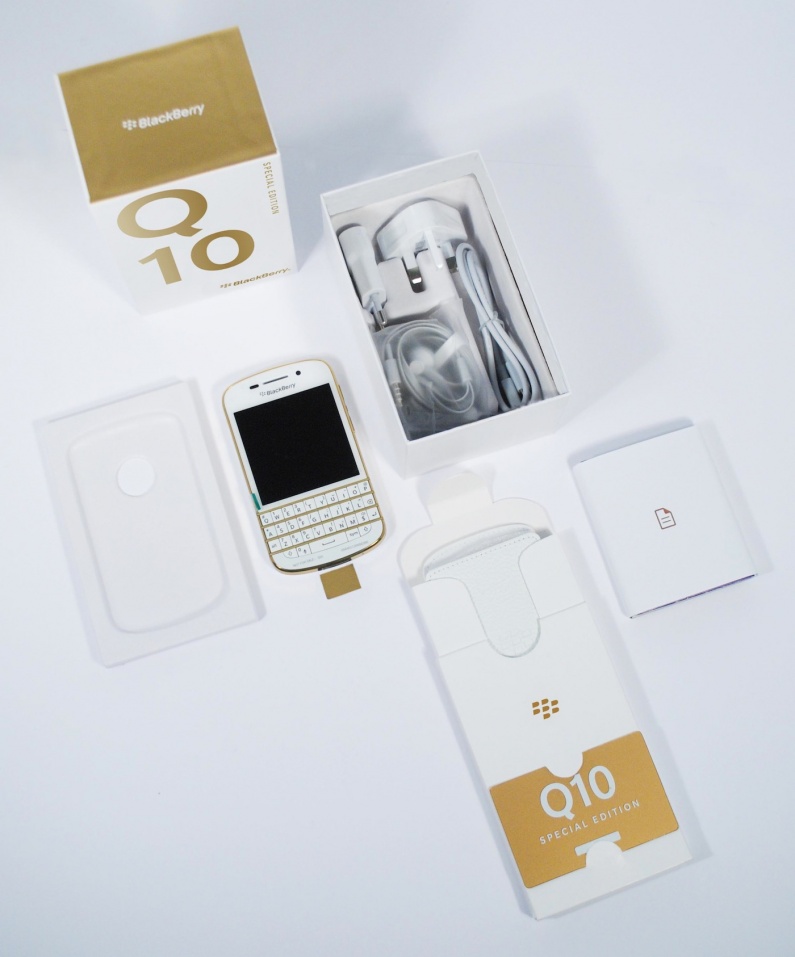 Following the successful launch of the BlackBerry Q10 smartphone earlier this year, BlackBerry hopes to capture the attention of a more selective audience by introducing the Gold and White BlackBerry Q10 Special Edition Smartphone designed exclusively for UAE.
Only 24 pieces have been released and they are currently on sale exclusively at the Blackberry standalone boutique located in Dubai Mall, according to arabianbusiness.
With retail prices starting from $1035, the smartphone comes with a gold-accented headset and the protective leather sleeve features a unique range of distinctive BlackBerry PIN numbers.