Top Spots for Wine Getaways in the U.S. and World: TRIPADVISOR TRAVELERS' CHOICE WINE DESTINATIONS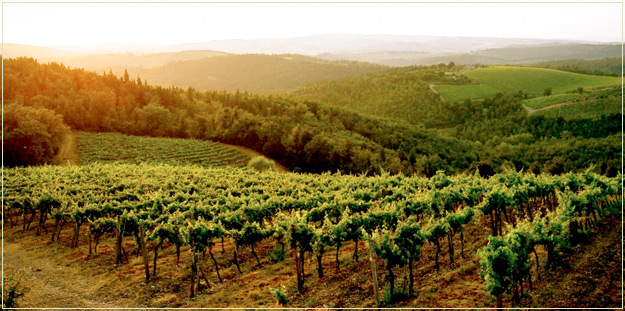 TripAdvisor, the world's largest travel site, puts a spotlight on some of the best wine regions around the globe
with its 2012 Travelers' Choice Wine Destinations awards. Travelers planning a fall harvest getaway can discover amazing vineyards, restaurants and tours at these world-class destinations. Award winners were determined based on their popularity as wine destinations, taking into account travelers' reviews and opinions for local wineries, restaurants, attractions and accommodations.
The best wine destinations in Europe is Tuscany in Italy, while the 1st place in the American list is taken by Sonoma County, California. Tuscany is tempting the travelers with Chianti, Vernaccia di San Gimignano and the so -called "Super Tuscans." Sonoma County will let you find everything from Chardonnay to Zinfandel. Travelers love the laid-back, unpretentious vibe of the local wineries.

Travelers' Choice Wine Destinations – U.S.:
Sonoma County, California
Napa Valley, California
Willamette Valley, Oregon
Finger Lakes, New York
Long Island, New York
Paso Robles, California
Temecula Valley, California
Walla Walla, Washington
Palisade, Colorado
Plymouth, California.
Travelers' Choice Wine Destinations – Europe:
Tuscany, Italy
Aquitaine, France
Provence, France
Umbria, Italy
Sicily, Italy
Languedoc-Roussillon, France
Burgundy, France
Champagne-Ardenne, France
Costa de la Luz, Spain
Porto District, Portugal.
Best Wine Destinations 2012:
Tuscany, Italy
Sonoma County, California
Hunter Valley, Australia
Stellenbosch, South Africa
Province of Mendoza, Argentina
Top 10 Wine Destinations in the South Pacific
1. Hunter Valley, Australia
2. Auckland Region, New Zealand
3. Canterbury Region, New Zealand
4. Queenstown, New Zealand
5. Hawke's Bay Region, New Zealand
6. Marlborough Region, New Zealand
7. Barossa Valley, Australia
8. Margaret River Region, Australia
9. McLaren Vale, Australia
10. Gisborne, New Zealand