These inspiring destinations remained in our memories and make us want to return. Here are some recommendations of some places with overwhelming high-end services, landscapes, spa and relaxation packages. Our wanderlust  is beyond comparison: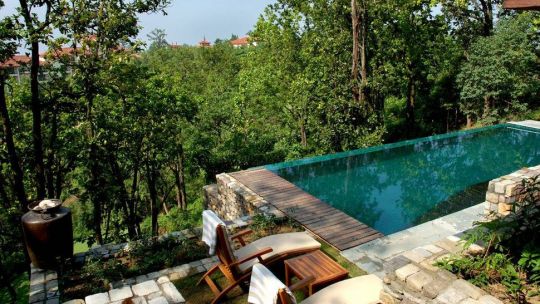 Ananda – Himalayas
A former Tehri-Garhwal Maharaja's residence, Ananda is an amazing spa destination in the Himalayas. An oasis of restoration, rejuvenation and tranquility, Ananda is the gods retreat in the Himalayas. The person who comes to the foothills of the Himalayas is rediscovering itself, the participation in Ananda's wellness programs bringing harmony between mind, body and soul.
For persons interested in: Ayurvedic spa treatments, yoga, Indian holy cities, cooking lessons, hiking, safari, luxury beauty treatments.
Address: Ananda – In the Himalayas, The Palace Estate, Narendra Nagar 249 175, India.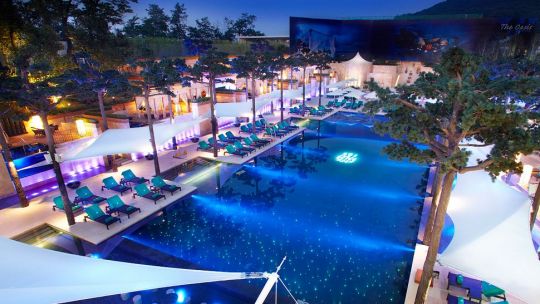 Banyan Tree Club & Spa Seoul
Where is the sky and where is the earth? At Banyan Tree Club & Spa Seoul the night sky stars are mirrored in the many pools and ponds near the picturesque Namsan mountain. Rising 21-stories above the main pool (which in transformed is a skating rink during the winter), Banyan Tree Club & Spa Seoul offers 50 rooms overlooking the river, all with private terraces, a Korean sauna and an indoor pool where many can dive directly from their royal bed.
For people interested in: spa treatments, large pools, golf, local cuisine;
Other interests: business, relaxing, romantic vacation, shopping, honeymoon, beauty treatments.
Address: Banyan Tree Club & Spa Seoul, San 5-5, Jang Chung Dong-2-Ga, Seoul 100-857, South Korea.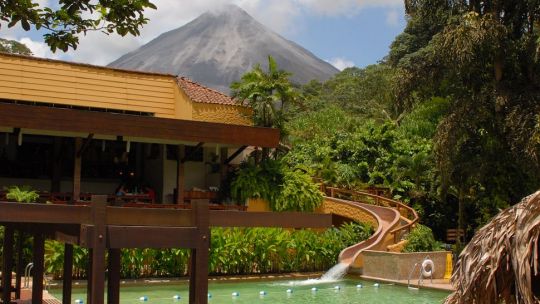 Tabacon Grand Resort – Thermal Spa Resort
Nestled at the foot of Costa Rica's Arenal Volcano, Tabacon Grand Spa Thermal Resort is an expert in five stars escapes at the ends of the earth. Located in the northern rainforests of Costa Rica, the hotel proves that you can enjoy nature without destroying or interfering with the natural habitat of the local species. Hot springs atTabacon Grand Spa Thermal Resort are a real proof that nature can offer pure pampering.
In the bright decor with furniture designed by local artisans, the guests indulge with hot stone massage, hydrotherapy, mineral water baths, and Temazcal, a steam bath, an intense detoxification ritual that dates back to the time of the ancient Mesoamerican civilization. After eliminating the body toxins, the guests are invited to a health gourmet treat with a bowl of vitamins, fiber and protein at one of the five restaurants and bars.
For persons interested in: volcanoes in Costa Rica, hiking, rainforests, spa treatments.
Other interests: adventure, bird watching, eco-friendly, family vacations, hiking, photography, safari.
Address: Tabacón Grand Resort Spa Thermal Resort, La Fortuna de San Carlos, La Fortuna, Costa Rica.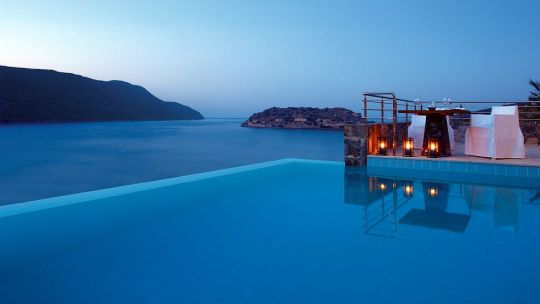 Blue Palace Resort & Spa – Crete
Blue Palace Resort & Spa's name is inspired by the idyllic landscape of the island considered to be the cradle of Zeus. The sky, the sea and sparkling azure pools give the place a soothing and ethereal allure. A must -try: thalassotherapy sessions with algae, plankton and other marine products.
For people interested: fine cuisine, full-service spa, Greek islands, romantic holidays, landscapes, spa, swimming, tennis.
Address: Blue Palace Resort & Spa, Elounda, Elounda 72053, Greece.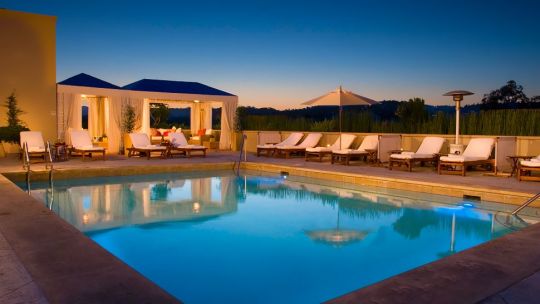 L'Ermitage Beverly Hills
L'Ermitage Beverly Hills represents the modern glamor of Hollywood, a quiet refuge and also the address where the stars retreat for total discretion. Located just minutes from the famous shops of Rodeo Drive, L'Ermitage Beverly Hills has apartments that are two times larger than any other luxury hotel has to offer.
For those interested in spa, Indo-French cuisine, celebrities, Rodeo Drive shopping.
Address: L'Ermitage Beverly Hills 9291 Burton Way, Beverly Hills 90210, USA.