What car do you think is the great sports coupe of all time? Find the answer of 12 celebrity curators @ Peterson's "The World's Greatest Sports Coupés Exhibition"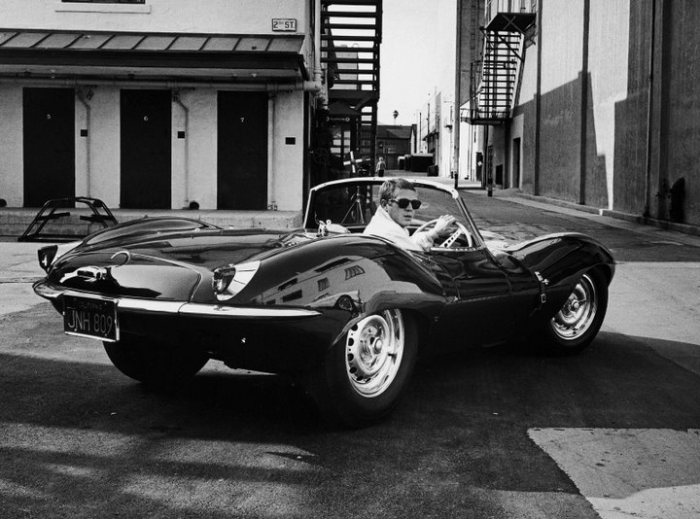 What is the greatest sports coupé of all time? A special automotive exhibition at the Petersen Automotive Museum (Los Angeles) promises to answer this question by showcasing some of the finest and fastest vehicles ever conceived. Guest curators include 12 car-obsessed celebrities like actor and race car driver Patrick Dempsey, film director Francis Ford Coppola, AC/DC's Brian Johnson, Pink Floyd's Nick Mason and others. They all have one thing in common – a passionate relationship with the automobile.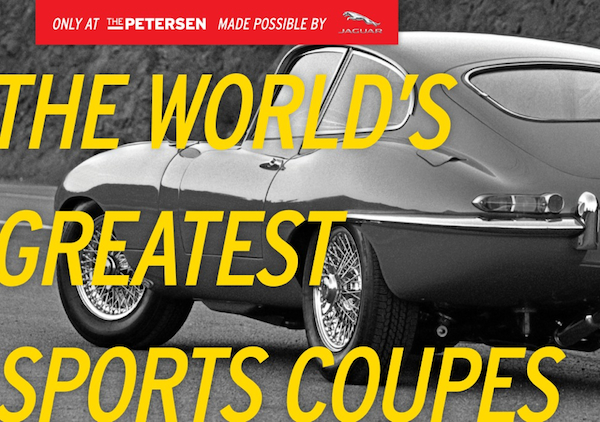 The Petersen Automotive Museum has invited twelve of the world's most well-known car collectors, drivers and designers to each choose what they consider the best two-seat, fixed-roof high performance car of all time for The World's Greatest Sports Coupes, a new exhibit opening on April 10.
"With a location at the hub of car culture in Southern California and with partnerships from major automotive brands, the Petersen offers opportunities to bring together unique automotive collections and delivers a meeting place for aficionados from around the world," said Petersen Executive Director, Terry Karges. "Our goal is to present an exciting exhibit unlike anything ever done in an automotive museum. The finest sports coupes on earth may have been built in Maranello, Coventry and Stuttgart, but they were purchased and driven here. This is an exhibit we expect to resonate with the people of Los Angeles and of the world."
The list of chosen sports coupes will be revealed at the gallery opening event, Wednesday, April 9.
The list of celebrity curators includes also: James Hetfield, Metallica, Adam Carolla, comedian and TV host, Angus MacKenzie, Motor Trend, Bobby Rahal, American racer, John Lasseter, two-time Oscar winner, Bruce Meyer, car collector, Ian Callum, Director of Design, Jaguar, Tanner Foust, Adam Ferrara, Rutledge Wood, Top Gear USA hosts.
Narrowing the greatest sports coupes ever down to twelve choices was no easy task. The exhibit will also feature photography by Scott Williamson, which will highlight important sports coupes that were not included by any of the celebrity curators but deserve recognition. The exhibit will also include short videos featuring each curator and their choice of vehicle.
The exhibition is being co-hosted by Jaguar to coincide with the US launch of its latest sports coupé, the F-Type.
"Every automotive enthusiast has their list of all-time favorite cars, and for many that list is dominated by high performance sports coupes like the Jaguar E-Type," stated Jeff Curry, Brand Vice President, Jaguar.
"To mark the arrival of the all-new F-Type Coupe, we are very pleased to help the Petersen present this expertly curated collection of coupes answering the question, 'what is the greatest sports coupe of all time?' and we hope to challenge every enthusiast to answer the question themselves," added Curry.
One of the world's largest automotive museums, the Petersen Automotive Museum is a nonprofit organization specializing in automobile history and related educational programs.