Audi prices 2014 A8L TDI from $82,500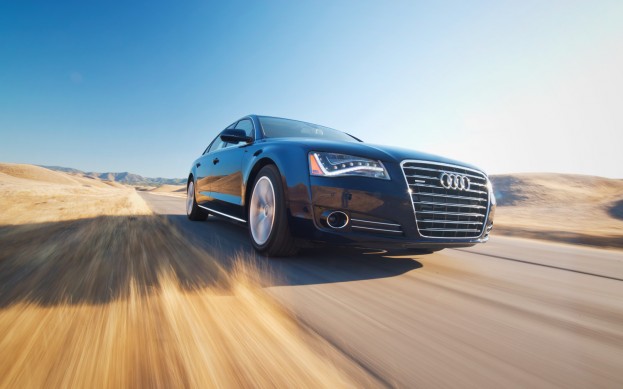 The Audi A8 has set new standards for the luxury sedan in terms of interior and exterior design, technology, performance and efficiency. Now equipped with the new 3.0 liter TDI clean diesel engine, the 2014 Audi A8 L TDI represents a dramatic expansion of the flagship sedan and the first of four new TDI models to be introduced this year.
Starting at $82,500, the A8 L TDI clean diesel, with quattro all-wheel drive, makes a powerful statement in achieving the best fuel economy in its segment with an EPA estimated 24/ 36/ 28 mpg (city/ highway/ combined), while at the same time generating an impressive 240 horsepower, 406 lb.-ft. of torque that seamlessly launches 0-60 MPH in 6.4 seconds.
The 2014 Audi A8 L TDI will go on sale in early Spring 2013.