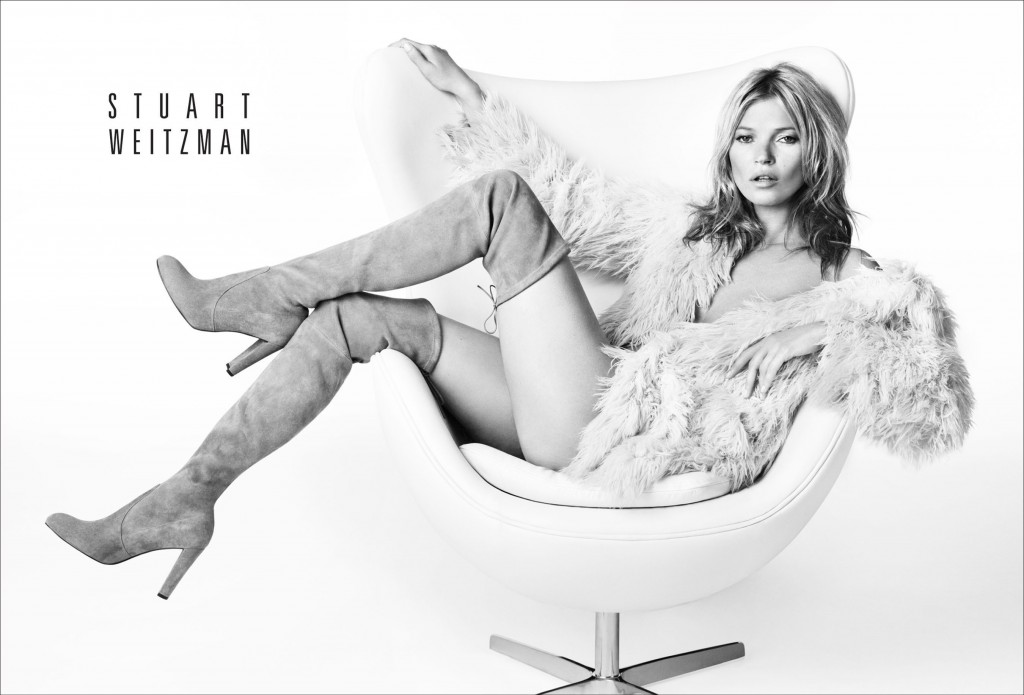 Stuart Weitzman, a global leader in designer footwear, decided to use Kate Moss "perfectly imperfect look" as the creative inspiration for the Fall 2013 campaign. From her trademark shaggy furs, to fitted blazers, to cut-off shorts, to hip all-black ensembles, Moss's must-haves are perfect pairings for Weitzman's trademark boots. The fall campaign showcases in-demand trends, including thigh-highs, lace-up combat boots and menswear-inspired Chelsea boots.
Also featured is the brand's iconic 5050 over-the-knee boot, which is celebrating its 20th anniversary this Fall season.
"I enjoyed working with Stuart Weitzman again this season to showcase his fabulous fall boots," said Kate Moss. "Shooting the campaign with Mario is always fun and, with such a great team, it really doesn't feel like work."
"Moss, who debuted as the face of the Stuart Weitzman brand in the Spring 2013 ad campaign, was chosen because of her unparalleled status as a global style icon. Moss exudes a sense of style and confidence that every woman aspires to emulate. Women want to dress like her, look like her and walk in her shoes … and now, she's walking in Stuart Weitzman's," commented Stuart Weitzman luxury shoes house.