Are you ready to unleash your inner Beast? With 500 horsepower, Beast can race to 60 mph in only 2.7 seconds.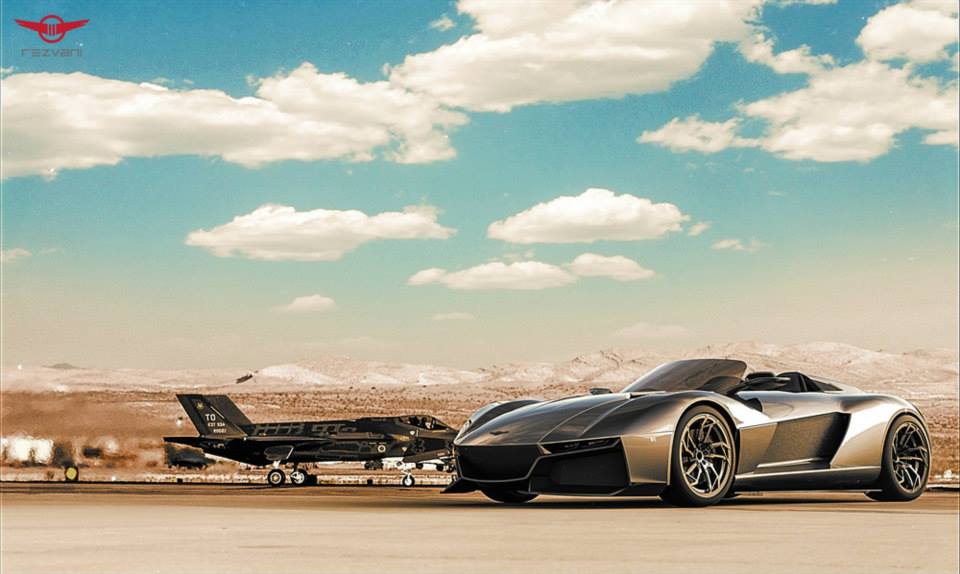 Behind the driver of the newly launched 2015 Rezvani Beast supercar sits a 500-horsepower, engine waiting to be unleashed. In it's purest form, BEAST allows the driver to climb into the seat like a pilot getting into a fighter plane that will compete with Hennessey Venom GT, the Touring Superleggera Disco Volante and Ferrari.
The US-based 'boutique' supercar maker Rezvani Motors took Ariel Atom racing car and turned it into a high-performance roadster, which takes the roadster to the next level with a complete turnkey package. Beast will launch to 60 MPH in a blistering 2.7 seconds, thanks to its featherlight 1,550 pound (704 kg) curb weight.
Designed by award winning automotive designer Samir Sadikhov, Beast's aerodynamics and streamlined design, provide a lower drag coefficient compared to an open-wheel car.
"From the powerful engine to the carbon fiber build, this one-of-a-kind vehicle gives the driver the purest driving experience available on the market today. While we have improved upon the aerodynamics of a traditional open wheel car, Beast's removable glass windshield allows for maximum comfort while on the road," says Rezvani Motors.
Similar to the Atom, Beast is a registered, road-legal specialty construction vehicle. The entry-level Beast 300 turbocharged model costs $115,000. Let's hope that these small companies will have such luxuries as enough money and time to build reliable and safe supercars.