Furniture for a strong personality.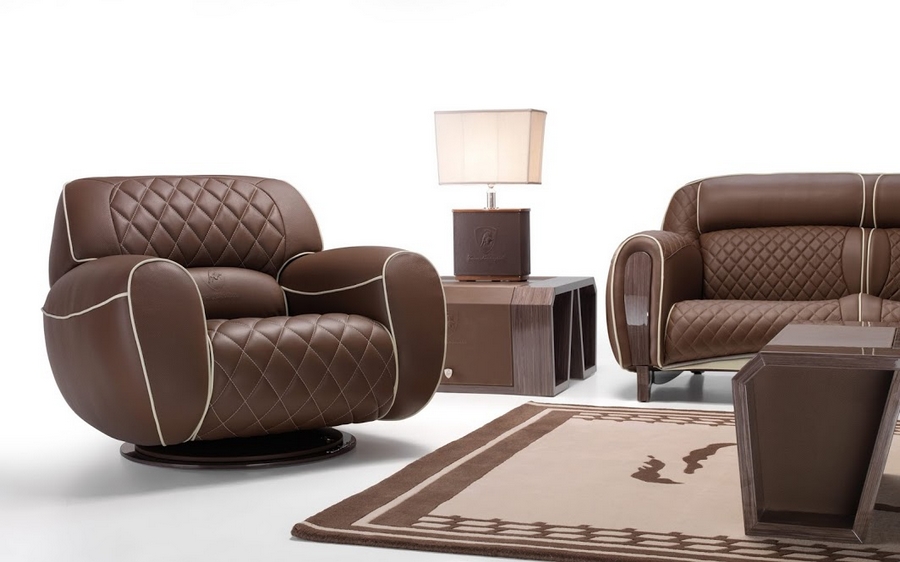 Tehnology, luxury and stylistic feature inspired by mechanics are the key characteristics of the Tonino Lamborghini Home collections showcased at Salone de l Mobile 2015. The new collection promotes distinctive Italian style and taste.
United under the emblem of the raging bull, Formitalia Luxury Group (Aston Martin Home, Mercedes-Benz Style, Mirabili, MiamiSwing, Samuele Mazza) and Gambarelli presented the new Tonino Lamborghini design collections, inspired to the life style of the Italian brand.
Formitalia presented a collection of design furniture and accessories, ranging fromthe upholstery inspired to the roaring volumes of the cars of 60s to complete systems for offices, hotels and luxury epicentres. Gambarelli has developed the Tonino Lamborghini Tiles & Style line that includes collections of ceramic wall tiles for every room, inspired to the most important F1 circuits.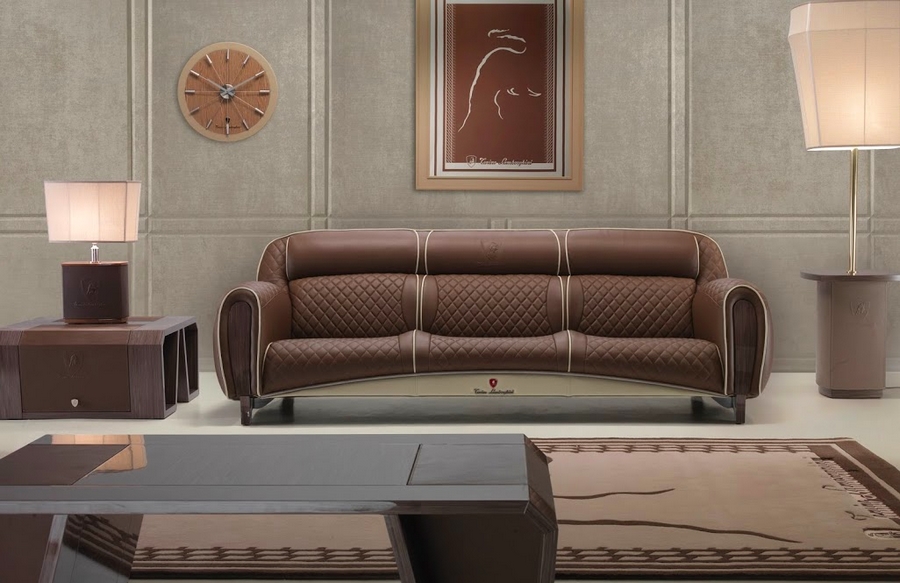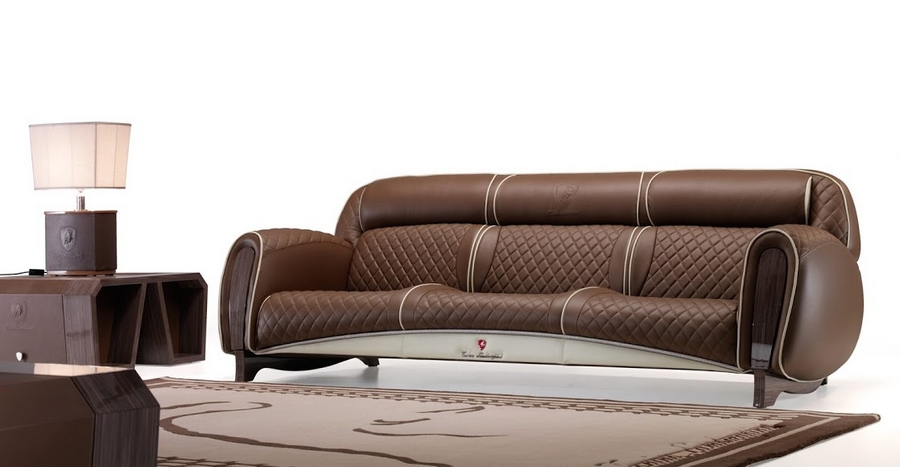 The three-seater Imola sofa full of retro charm is characterized by a structure in veneer oak Moro with nickel tress bar. It is covered in soft leather Deer Argilla and Deer Sand with diamond quilted stitching.
The Rita armchair stands out for its important structure in veneer oak anthracite covered with soft leather Vogue Aubergine with diamond quilted stitching details.
The Desk City shows a structure in veneer Noce Canaletto glossy with frame and central writing part in sophisticated leather Vogue 6016 Moka.
The new three-seater sofa Sepang boosts a covering in Alpine Racing Red leather. Even the rigid structure is completely covered in leather Carbon Red withfrontal mask in black glossy finish. Leather cushions coordinated.
The new Sepang armchair perfectly coordinated to the sofa, has a coating that uses three particular types of leather declined in red and black version. Alpine Racing Red, Alpine Traforato Racing Red and Carbon Red for red model; Black Alpine, Alpine Perforated Black and Carbon Black for the black model.