The Scent of Esxence 2013 – 5 years of Excellence
Esxence – The Scent of Excellence, the exclusive trade fair devoted to Artistic Perfumery, celebrates this spring 5 years of perfumed success. The trade fair is a collector and container of an active and participant community, a fundamental moment of meeting to discover the latest updates of this sector and actualize the relationships inside the Esxence network.
One of the highlight of this edition is the Esxence perfume contest dedicated to new talents in the field of Artistic Perfumery. The fair is offering winners national and international visibility. During the 2013 edition of Esxence it will be created the bottle to contain The Scent of Esxence – 5 years of Excellence perfume.
All Italians and foreigners who are at least 18 years old and have not yet reached the age of 30 on the day when they register are eligible to take part in the competition. The hury of noses include: Patricia de Nicolaï, Mark Buxton, Maria Grazia Fornasier, Cécile Zarokian, and Enrico Buccella.
Among the special guests of this 5th edition is the journalist and writer Tessa Williams, who will present the preview of the book Cult Perfumes: The World's Most Exclusive Perfumeries, a behind-the-scenes look at some of the world's most exclusive boutique perfumeries and fragrance brands. Through pictures and interviews to perfumers, the authors explores the origins and development of these iconic brands and signature scents which made the history of this "affordable luxury": a guided worldwide tour of all the most important perfumeries to show how today fragrance creation has become a peculiar form of art.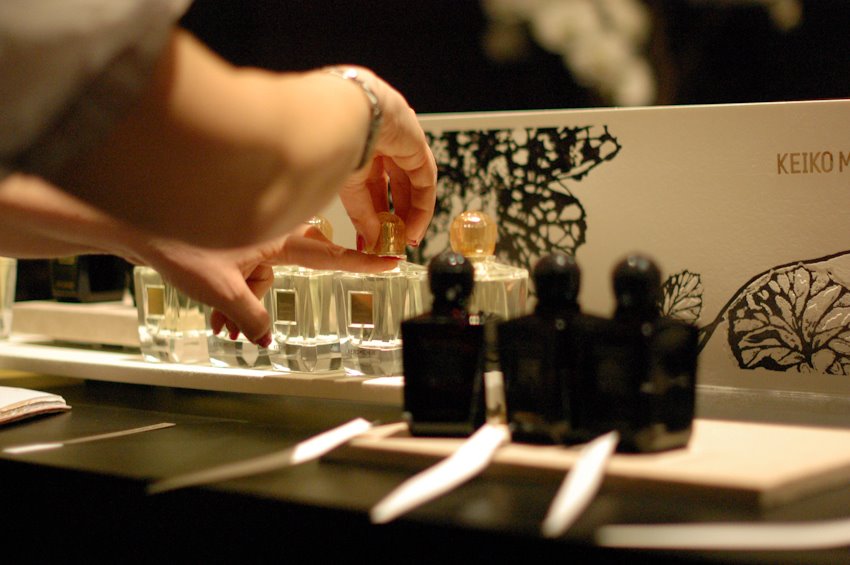 The 2013 events calendar includes: "Tribute to Guy Robert & Josephine Catapano", a lecture by Michael Edwards, "English Perfumers" by Lila Das Gupta, BaseNotes.net, "New Retail Proposals in International Niche Fragrance Distribution" workshop (Chairman: Sarah Colton), The Tuberose conference held by Emmanuelle Giron from Osmothèque, Olfactory Marketing workshop (Chairman: Antonella Carù, Università Bocconi Milano), "The Olfactive Discovering of Amarone – TBD" – Olfactory Tasting held by Danilo Della Mura – Mouillettes & Co., "Tribute to Guy Robert & Josephine Catapano" lecture by Michael Edwards, Conference "Fixers of Animal Origin" held by Bernard Bourgeois of Osmotheque.
Discover Esxence' Brands list here. Esxence 2013 takes place between 21st – 24th March 2013, at Palazzo La Permanente, Milan. 2luxury2.com will participate at Esxence 2013 and will come back with details and articles dedicated to new trends in artistic perfumery.