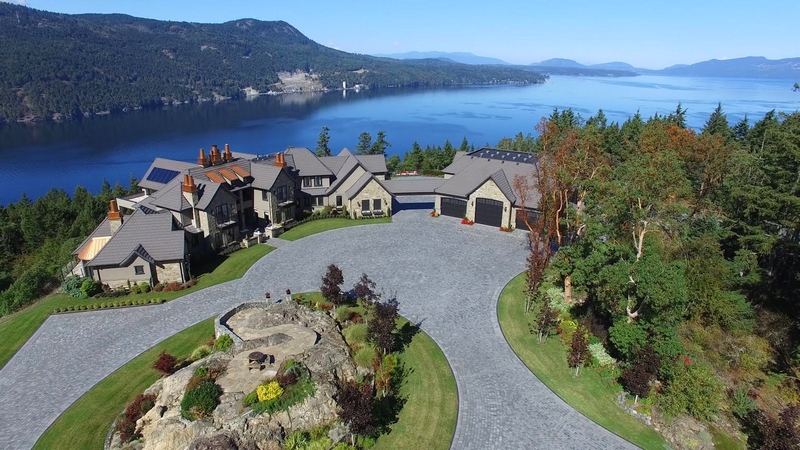 Hand-forged iron gates grace the entrance of the more than 42 acres of stunning estate perched high above the Saanich Inlet. A car is optional to arrive to this luxurious family home spanning over 16,000 square feet with it's own helipad.. A getaway in a spectacular natural setting, 6720 Willis Point in Saanich, British Columbia offers nature-based therapy together with the best ocean views in the region. Have fun exploring this grand scale property showing impressive beauty and size by helicopter. This is a luxury residence where you can de-stress, find inspiration and take some time away from strenuous schedules.
In keeping with the travel spirit, the property meets the practical demands in order to guarantee the owner ideal comfort and user friendliness. There are so many reasons why the property is grabbing everyone's attention. From state-of-the-art design, flawless landscaping, massive investments, one of the most pleasing to the senses infinity swimming pools of the continent, the helipad, the wine cellar, to the unbelievable views of the natural Fiord of Finlayson Arm and Saanich Inlet – the list just goes on!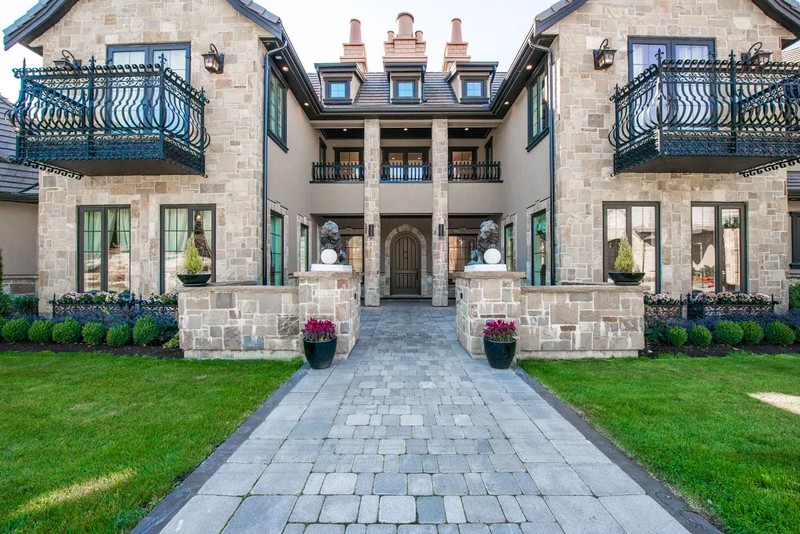 This Victoria mansion is Majestic, Majestic, Majestic!
The picturesque dream estate built in 2012 offers seven bedrooms introducing a re-imagined concept of comfort & elegance. Which one do you prefer? Life should be chic, elegant and colorful, and so is this home finished with lavish woodwork, stonework, floor to ceiling windows and custom furniture. The traditional European-style home is perfectly located to take advantage of one of the best islands in the world. It will appeal to passionate people who love the ultimate in comfort, elegance, tradition, and at the same time, are attracted by the exclusivity typical of a luxury-designed items produced in a limited series.
Finished to perfection, some key features of the property include a palatial master suite, an eating bar in a gorgeous chef's kitchen, butler's pantry, wine cellar, formal dining room, expansive living room, library, media and fitness rooms and nanny/valet suite . Not only do these features make you feel confident about the home, they also add extra value in the near future. These features are a true indicator on how valuable this trophy investment is.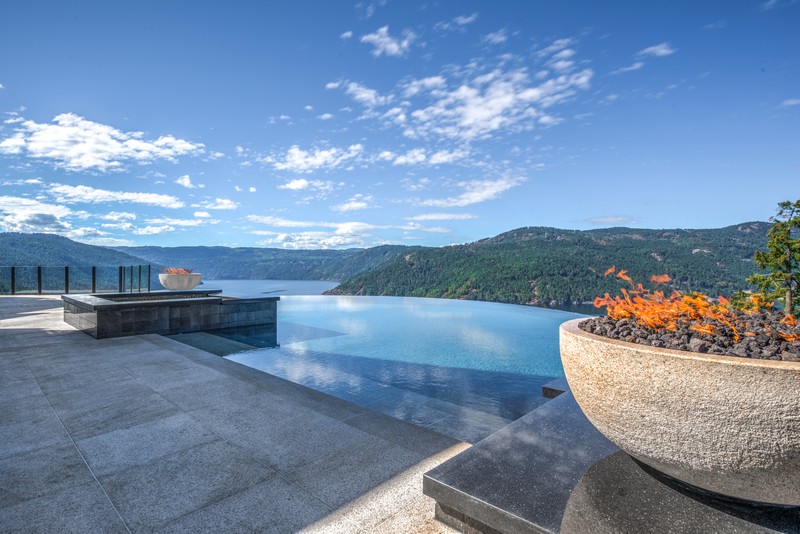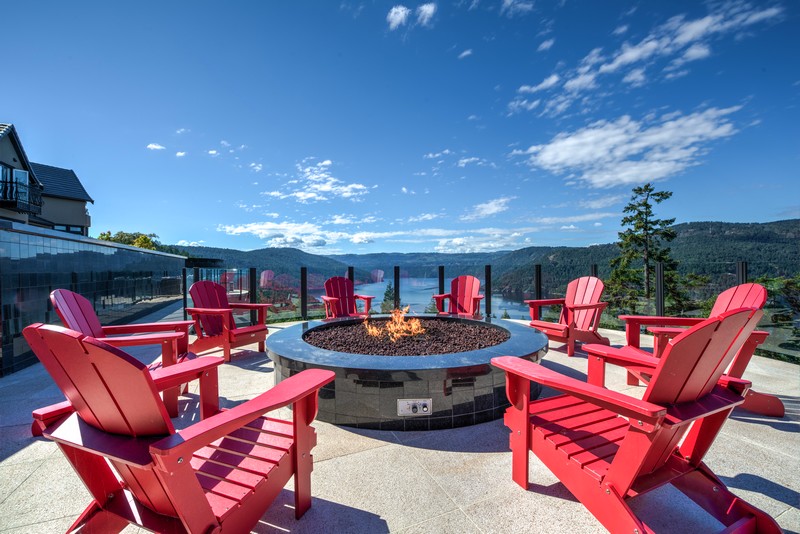 More than a house, this is an experience.
A house is much more than a luxury investment. It should lift you emotionally, physically, and spiritually. The incorporated library, home theater, games room, and fitness rooms are some of the reasons why you will feel so good in your own private oasis, an oasis making life as pleasurable as possible. A wine enthusiast will love the wine cellar while an avid classic car fan will salute the potential of the attached garage with shop. Just imagine what can be done with a 3,600 square feet workshop garage with vehicle and motorbike lifts, floor heating, and a welder plug-in. There is space for a fleet of classic cars, for a yacht, motorcycles, or any other objects of passion. You can forget about the world and focus on your hobbies.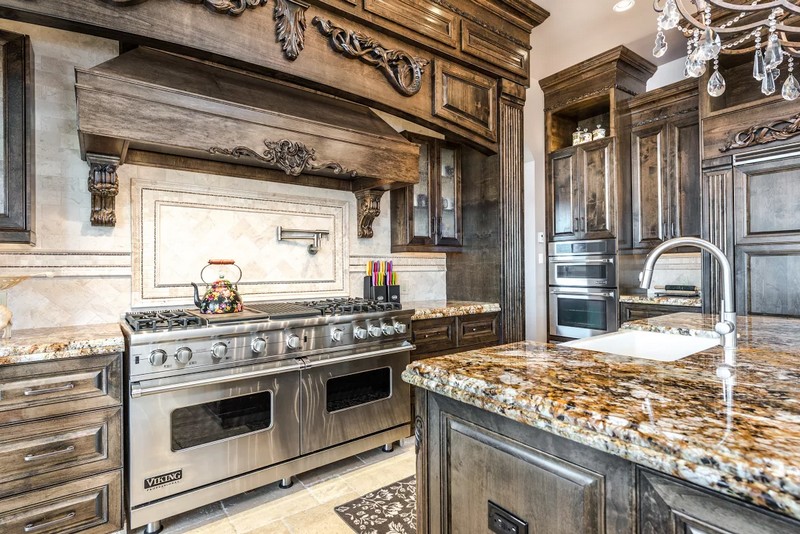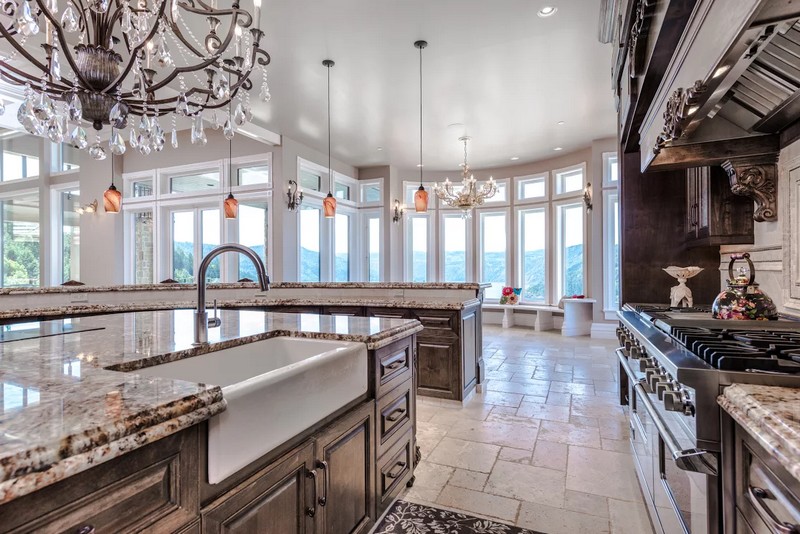 Another room, another perspective on the world… and another panoramic view.
Loyal to high-end customers' values and to their demanding standards, the designers have lavished the same attention to detail in every room as on the property as a whole. The architects have also given top priority to comfort by incorporating multiple laundry rooms, balconies, a solar heating system, air conditioning, central vacuum system, and high-end finishes including travertine flooring, Swarovski crystal chandeliers, warming drawers in the kitchen, or granite countertops. The master bath welcomes you with the latest innovations in entertainment, a fireplace, and another ocean view.

The kitchen is richly choreographed with the latest luxury appliances. Before morphing into party spaces at night, the deluxe indoor and outdoor kitchens allow you to dine as in the time of queens and kings. Proven innovative technology from leading restaurant kitchens have been incorporated into the residential appliances. Now these features, formerly reserved for professional chefs, are available for this home worthy of an international luxury magazine cover.

The infinity pool with hot tube imagined by a top pool designer is one of the most impressive amenities offering unobstructed views of the horizon. Check out this brand new video ( top article ) showcasing the breathtaking property listed by Logan Wilson from Sotheby's International Realty Canada and Victoria Luxury Group).
Set amid beautifully planned green spaces, the luxury estate at 6720 Willis Point, Victoria, BC is magnificent and imposing in scale, but offers intimate spaces for one of a kind lifestyle. Not only do you have this endless natural setting that is completely private, but you can go from being a very active and urban creature to just unwind in nature or take a break by visiting The Butchart Gardens and other Victoria BC attractions.
Great design is advantageous and adventurous. All you have to do now is to add a punch of personality to the house by mixing in a few creative elements.  A home is built with love & dreams made behind the wood burning fireplaces. Dream big, believe big, and the results will be big.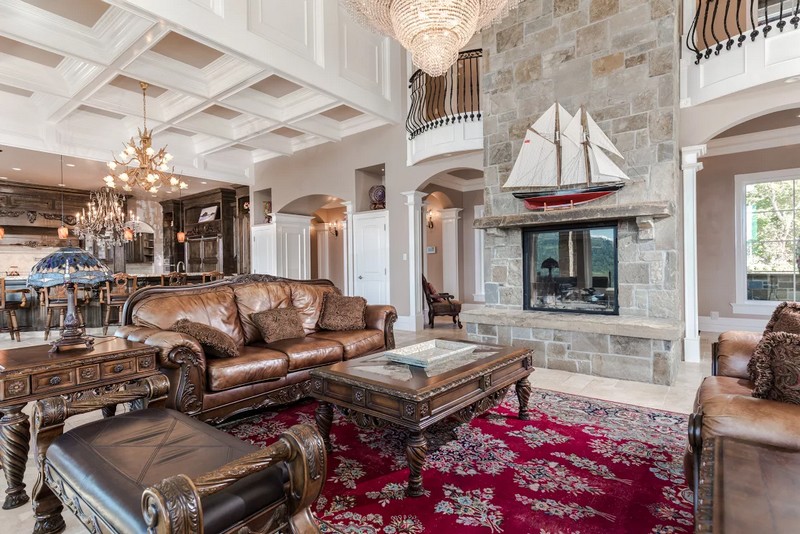 Dive in the 6720 Willis Point Feature Sheet. Impressive, isn't it?
42 acre estate built in 2012;
16 000 square foot home;
Attached garage and shop with hoist;
7 bedrooms;
8 bathrooms;
High end finishes;
Coffered ceilings;
Travertine flooring;
Cathedral-style entry way;
Granite countertops;
Deluxe indoor and outdoor kitchens;
Large pantry;
Multiple fireplaces;
Floor to ceiling windows;
Ocean views;
Expansive indoor and outdoor living spaces;
Wine cellar;
Media room;
Exercise room; 
Solar heating system;
Triple filtered infinity pool with hot tub;
Guest/servant quarters above garage with kitchen;
Multiple laundry rooms;
Air conditioning;
Central vacuum system;
Multiple balconies;
Outdoor fire pit;
Impeccable landscaping ;
Privacy all throughout the estate;
Gated entry ,
Paving stone driveway,
Heli-pad.