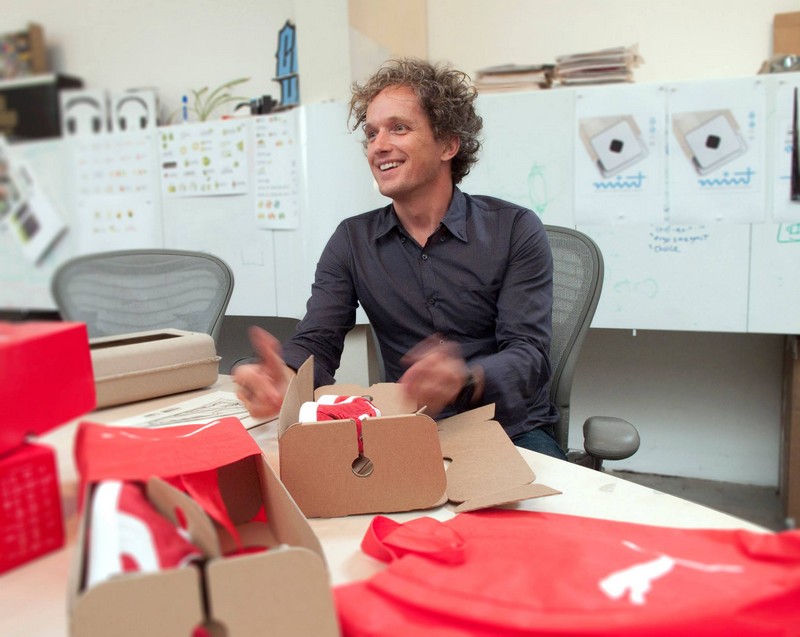 Italian luxury watch manufacturer Officine Panerai and Design Miami/ announced the first ever Panerai Design Prize for Design Miami/ Visionary Award that will be presented December 2nd in Miami to Yves Béhar, founder of fuseproject. Behar's award-winning industrial design and significant strides made in design for positive social and environmental change were instrumental in naming him as the 2015 Design Miami/ Visionary.
Widely recognized for his groundbreaking work in the industrial design sphere, Béhar has brought his integrated design approach to industry leaders such as Herman Miller, Jawbone, SodaStream and August, among others. Over the last twenty years, Béhar has also pioneered design as a force for positive social and environmental change.
Inaugurated in 2014, Design Visionary is an award that celebrates significant contributions made to the field of design. Yves Bé har is being recognized for his holistic design vision and especially the substantial impact he has made through humanitarian projects such as the INDEX-award winning One Laptop Per Child and See Better To Learn Better.

"Yves is not only a perfect example of what the Design Visionary Award celebrates, but also demonstrates what the industry can achieve by truly making the world a better place through design. The impact of his work does not limit itself to the world of design, but resonates in every corner of the globe and we are very proud to have him as our Visionary this year," explained Rodman Primack, Executive Director, Design Miami/.
In evidence of the strength of design as an agent of social change, One Laptop Per Child has provided over 3 million laptops to children in the developing world, while See Better to Learn Better distributes 500,000 pairs of prescription eyeglasses yearly to schoolchildren in Mexico, so far benefiting 438 million. Béhar's latest and most ambitious venture, in collaboration with USAID, DFID and the Nike Foundation, is SPRING, a pioneering business accelerator based in East Africa that provides finance, world-class mentors, and technical expertise to businesses that can improve the lives of adolescent girls.
"As a firm believer in the power of design to effect change and transform lives, it is an honor to be recognized by Design Miami/ with this prestigious award. As an incubator for dynamic design dialogue and the development of new ideas, Design Miami/ provides a unique global platform for presenting our work," stated Yves Béhar.
The work and impact of Yves Béhar will be explored in a dedicated exhibition space on site at the Design Miami/ fair.