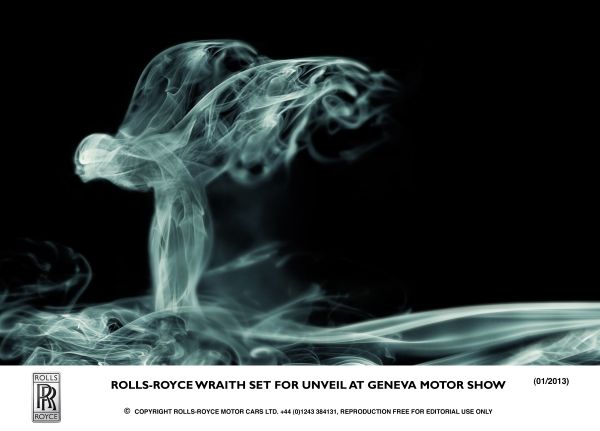 Were he alive, this is the car Charles Rolls would choose to drive. Rolls-Royce confirmed the launch of its next model that will set a new benchmark in the ultra-luxury segment. Rolls-Royce Wraith will be unveiled at the 2013 Geneva Motor Show. The manufacturer says about the future model that it will be "the most dynamic, powerful and beautiful Rolls-Royce in the company's history". For sure, Rolls-Royce Wraith will be a model that embraces the very finest things in life: luxury, elegance, refinement and the trappings of exclusivity.
Wraith draws inspiration from the story of the Honorable Charles Rolls, one of the company's founding forefathers and a man who indulged a passion for innovation, engineering and, most importantly, adventure. Rolls was a passionate racing driver, balloonist and aviator winning the praise of King George V, who hailed him the 'greatest hero of the day' on becoming the first person to cross the English Channel and return non-stop in a flying machine.
"Expect the boldest design, the most dramatic performance and the most powerful Rolls-Royce that has ever played host to the famous Spirit of Ecstasy figurine. We will present a model whose starting point is luxury, refinement and exclusivity, traits that have made Rolls-Royce the world's pinnacle luxury good for the last 108 years. This is a car not only defined by a timeless elegance, but one that encapsulates a sense of power, style and drama," said Torsten Müller-Ötvös, CEO Rolls-Royce Motor Cars.
The launch will revive one of the most famous Rolls-Royce names first used in 1938. "Wraith alludes to an almost imperceptible but powerful force, something rare, agile and potent, a spirit that will not be tethered to the earth. It is the perfect name for our new model." added Müller-Ötvös.
First deliveries to customers are expected in the fourth quarter of 2013.