Charlotte Olympia launches a capsule luggage collection with Globe-Trotter alongside 'Wish You Were Here', a colorful new collection of travel-themed shoes Made in England.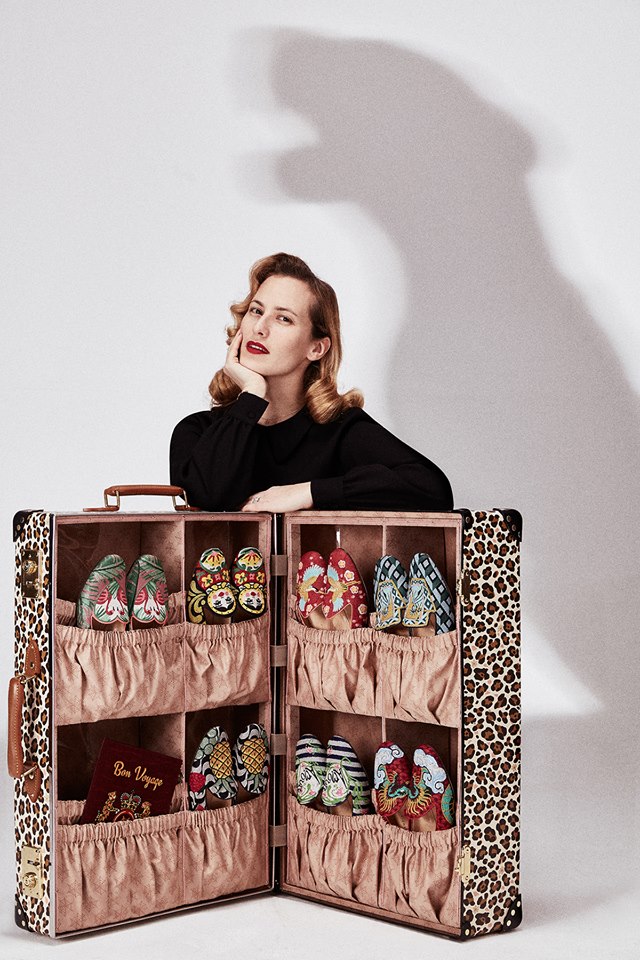 Charlotte Olympia puts the glamour back into travel with a capsule luggage collection with london-based luggage brand Globe-Trotter, launched alongside 'wish you were here' a beautiful new collection of shoes for your glamorous getaways.
Dream up your next destination with a 'wish you were here' postcard. Stretching across the globe from Rio to Mumbai, the fourteen designs and travel tips inspire the wanderlust in you.
"I love to travel, whether that's to my home away from home, Rio de Janeiro or to a far-flung tropical destination, I am an intrepid explorer. For me, beautiful luggage is synonymous with the golden era of travel; the sophisticated voyage to an exotic destination should be a journey of refinement and elegance," said the British designer.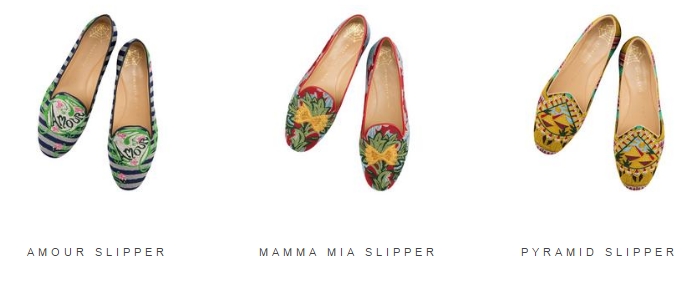 Charlotte Olympia creates glamorous designs with a modern silhouette. Iconic styles such as the Dolly with its signature 'island' platform, the distinctive Kitty flats and perspex Pandora clutch box are in keeping with the brand's feminine and playful design philosophy. All products are handcrafted in Italy or England using the finest materials and each shoe is finished with a signature gold spider's web on the sole. The brand's leopard prints, femininity and arresting use of colour have quickly become design classics; coveted by celebrities and stylish women alike.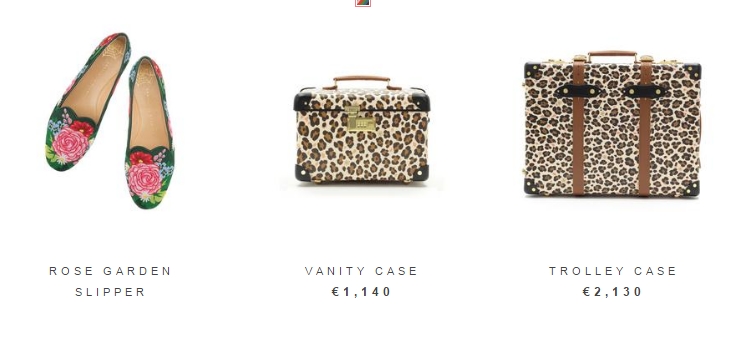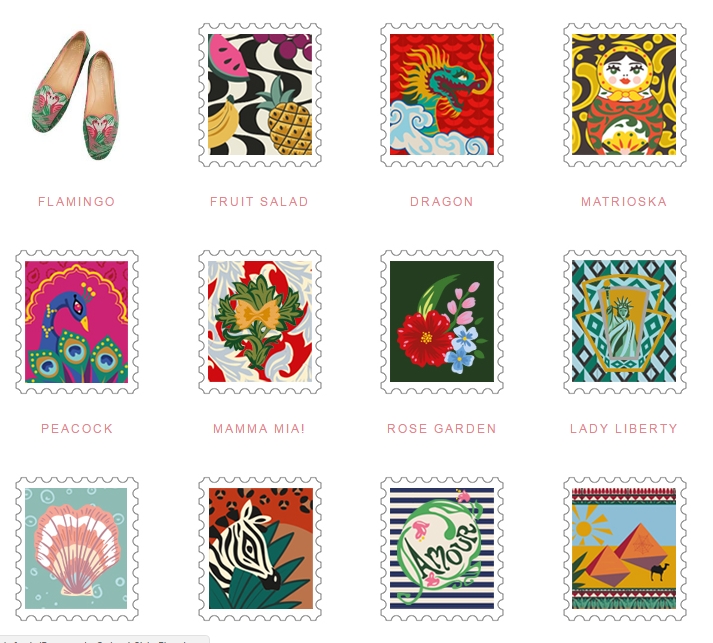 With room for eight pairs of shoes and pockets for socks or stockings, this luxurious case by Globe-Trotter in iconic Charlotte Olympia leopard print leather is for the lady who wouldn't dare limit herself to just one pair. eight pairs of dust bags and shoe trees are provided to help look after your precious shoes.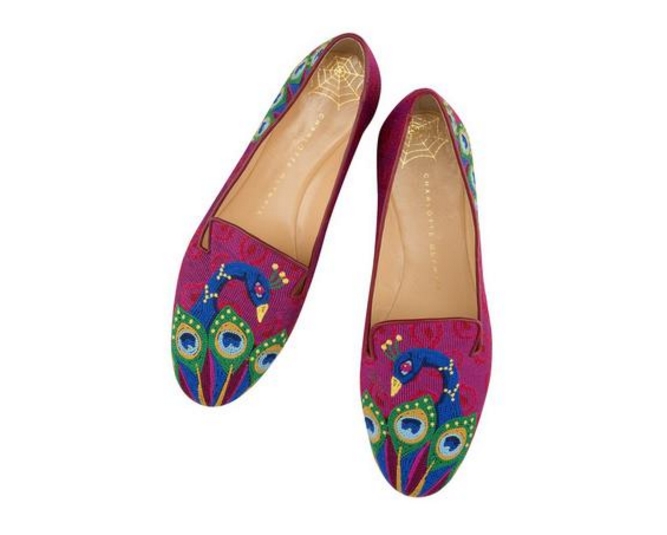 Adorn yourself in a little Southeast Asian fauna with the Peacock Slipper. Featuring a majestic peacock embroidery, this vibrant flat is a sensational finish to any look.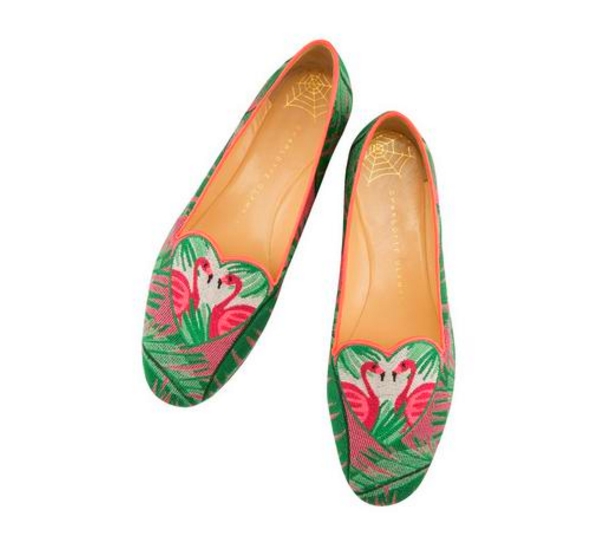 Go tropical in the Miami heat with the Flamingo Slipper. Embroidered palms dram two love locked flamingos in an elegant heart shape on this glamorous flat.
For Spring Summer 17, Charlotte Olympia is inspired by the lady in the tutti frutti hat, Carmen Miranda, with a performance reminiscent of a 1940's Technicolour musical, starring Brazilian songbird Bebel Gilberto.