Exclusive Red Afternoon Tea Inspired by Ferrari Junior Collection.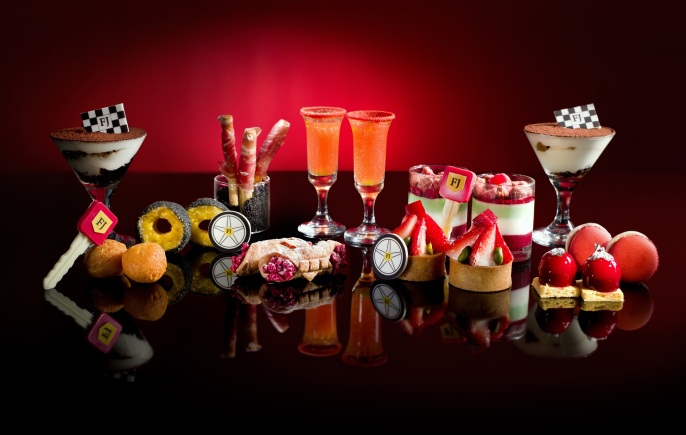 An afternoon tea which captures the elegance of The Ritz-Carlton, the luxury of Ferrari and the craftsmanship of a Michelin-starred culinary team.
These checkered flags, the faux wheels and the car key made from white chocolate all evoke the thrill that only Ferrari can inspire.
Tosca at The Ritz-Carlton, Hong Kong, a restaurant helmed by Michelin star Chef Pino Lavarra, is expanding its horizons with the new Red Afternoon Tea. For just four Saturdays in August, guests can indulge in delicacies and treats that are as exciting and artisanal as that other great Italian brand: Ferrari with its Ferrari Junior Collection*, a line created exclusively for Asia.
"Afternoon tea," Chef Pino notes, "is not a common tradition in Italy, and it's never before been served at Tosca. That's why our Red Afternoon Tea blends artisanal traditions with Italian gastronomy — it had to be entirely original and dynamic to be a part of Tosca."
The Red Afternoon Tea showcases a tantalizing selection of carefully crafted delicacies whose ingredients hail from Maranello, the same region that Ferrari calls home. It is also a region known for its Parma ham and parmesan cheese, both of which appear in the tea's grissini stick, parmesan pop and saffron rice wheel.
The Exclusive Red Afternoon Tea also includes panna cotta with red berry compote, red fruit macarons, blood-orange sphere, strawberry pistachio tartlet and cannoli with raspberry mascarpone cream, all for this exclusive tea.