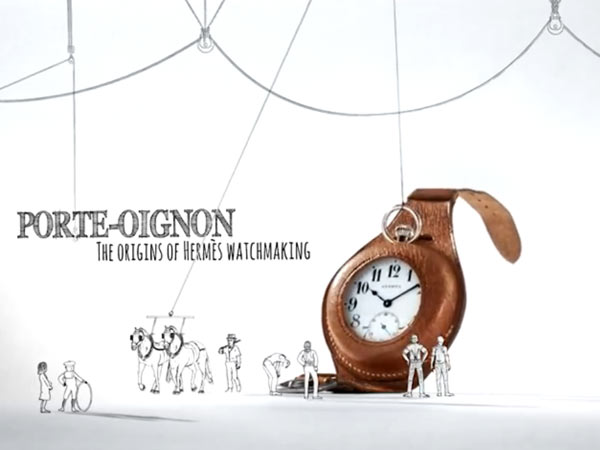 Watchmaking and leather are brought together as one in "The mechanics of Hermès time" inspiring and playfull video animation dedicated to Hermes' stable of watches. The magnificent fun animated film on the universe of Hermès' watchmaking history presents Maison Hermès's timepieces from 1912 to the present day illustrated by Philippe Dumas. The apparent simplicity of timepieces conceals sophisticated mechanisms and timeless intricate design signed by Hermes.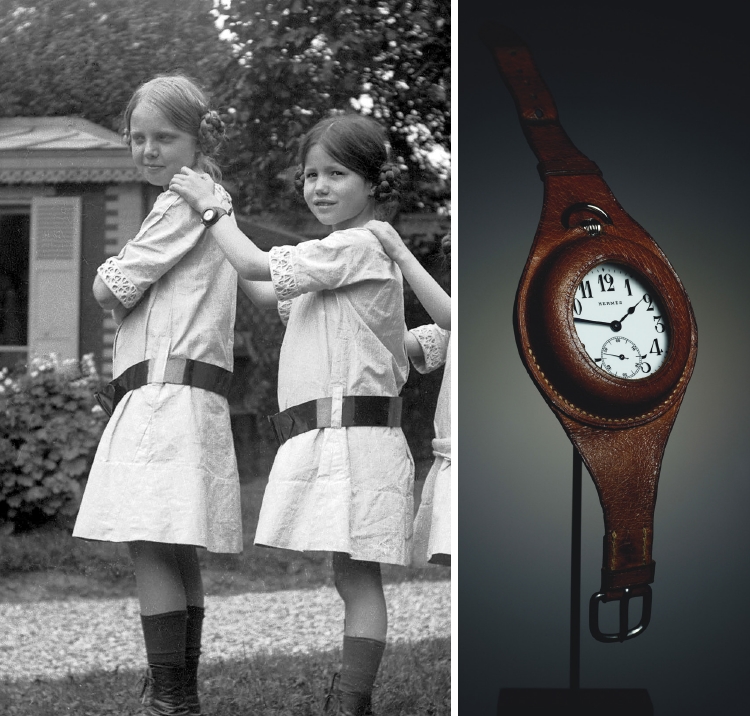 In 1912, Jacqueline Hermès wears the first wristwatch ever created by Hermès. In 2012, The workshops of La Montre Hermès revived the "In The Pocket" emblematic model while enhancing it with exceptional horological expertise.
"In The Pocket" is the name given to this pocket-watch that turns into a wristwatch at its owner's whim. Nestled inside its leather jacket, it reinvents time and highlights the fine leather-working skills of the Maison. Paying vibrant tribute to the original model given to Jacqueline Hermès by her father 100 years ago, In The Pocket weaves delicate ties between past and present, hand-sewn by the Hermès artisans and exalted by a living leather strap that will acquire a unique patina with age.
This object embodies Hermès' full wealth of inventiveness, which has been expressed ever since through its timepiece collections offering a blend of creativity and functionality.