"I create so that each and every woman is the most beautiful". Christian Dior.
'Miss Dior' exhibition opening – Grand Palais, Paris.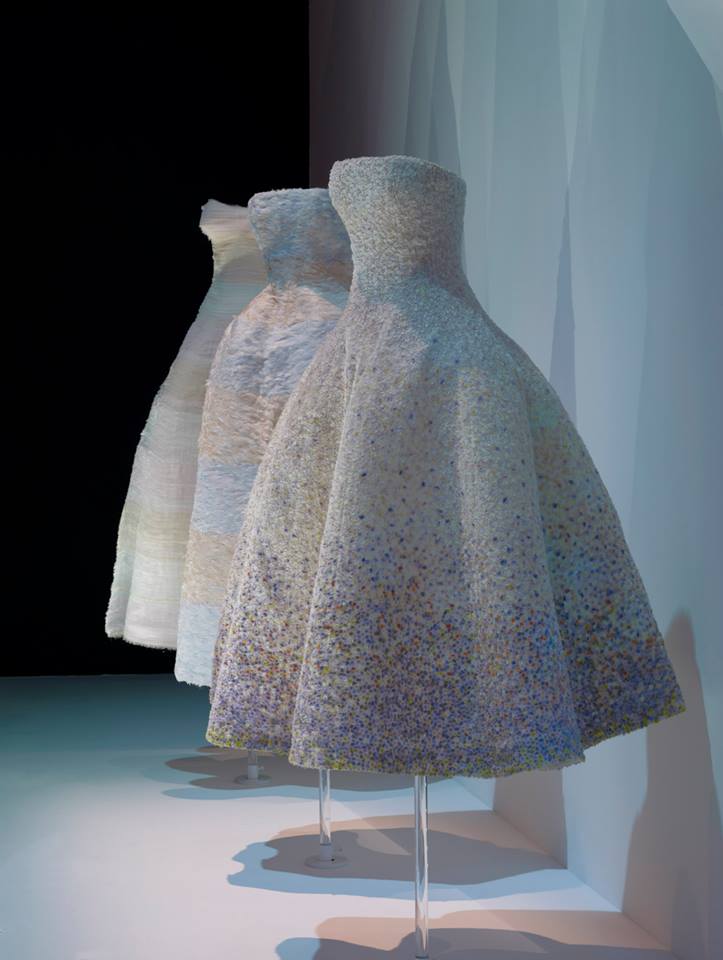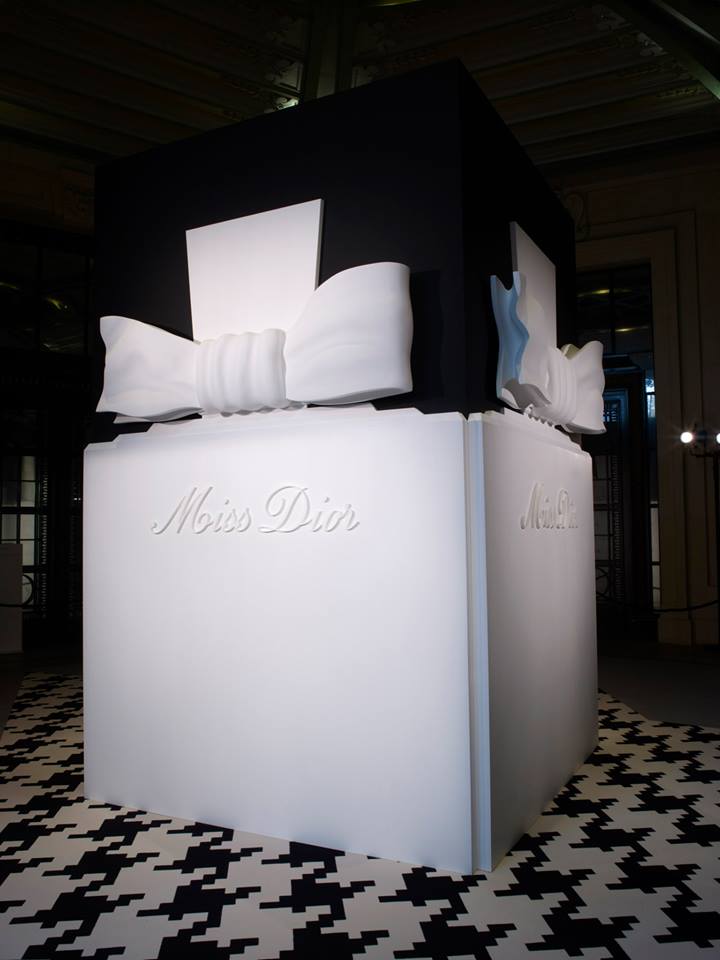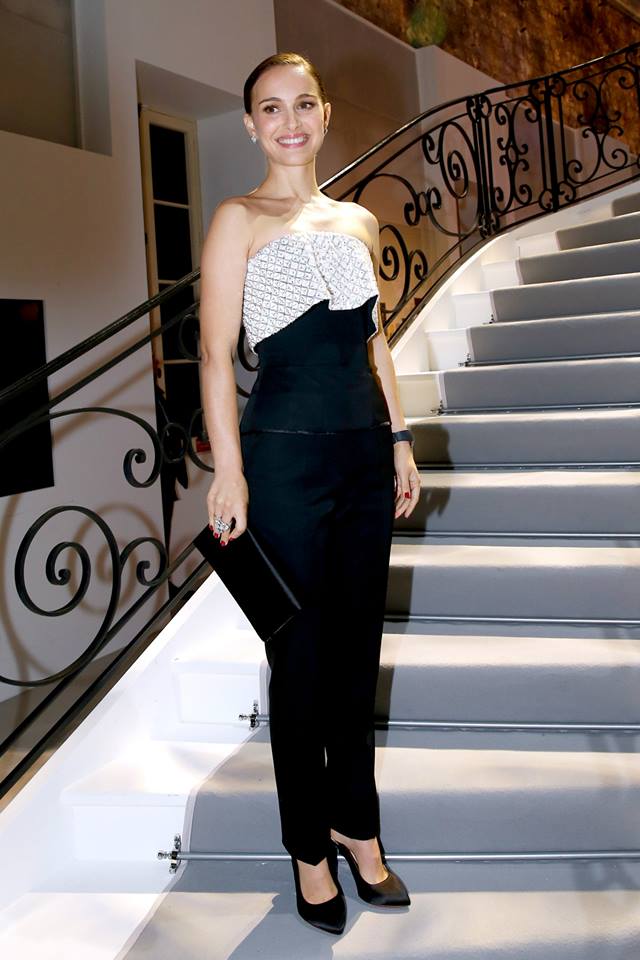 Miss Dior exhibition opened its doors in the Galerie Courbe at le Grand Palais in Paris. Redecorated for the occasion in Dior's emblematic gray and white colors, the space welcomed fifteen women artists were invited by Dior to find inspiration in their contemporary creations in Miss Dior. The major exhibition dedicated to the history of Miss Dior offer the artwork of 15 contemporary artists paying a tribute to the iconic fragrance. Natalie Portman, guest of honor of the Miss Dior exhibition and many other VIPs came to Paris for the great opening in the Grand Palais.
The staircase of 30 Avenue Montaigne, where the very first Dior collection was presented, has been specially recreated for the event, and several legendary Dior dresses are on display at intervals throughout the exhibition.
The first part of the exhibition is dedicated to the artists who influenced Christian Dior, who was a gallery owner and artistic visionary before he entered the world of fashion. Included are works from the designer's personal collection by artists such as Salvador Dalí, Joan Miró, Bernard Buffet, Man Ray and Alberto Giacometti, who Dior befriended back in the 1920s, as well as rarely seen handwritten notes and photographs.
The second part of the exhibition showcases the creations of 15 contemporary artists, invited to give their own take on the Miss Dior spirit. To
create their works, the artists drew inspiration from some of the emblematic symbols associated with the perfume – the rose, the original amphora- shaped bottle, the hounds-tooth motif engraved in the glass, the bow around the bottle's neck and the exquisite Natalie Portman, the current face of Miss Dior.
Exhibited artists: Polly Apfelbaum, Lara Baladi, Carole Benzaken, Lee Bul, Karen Kilimnik, Carla Mattii, Maria Nepomuceno, Shirin Neshat, Tomoko Shioyasu, Alyson Shotz, Hannah Starkey, Joana Vasconcelos, Ionna Vautrin, Liang Yuanwei, and Nika Zupanc.
Miss Dior Exhibition
November 13-25, 2013
Grand Palais – Paris
Free exhibition open to the public.