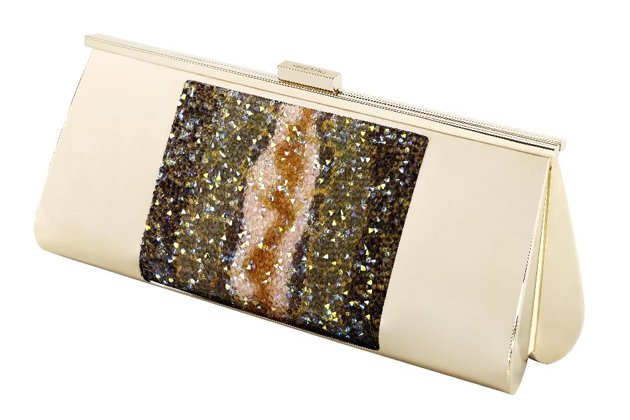 Swarovski appears at the Cannes Film Festival for the thirteenth year running. This year, Swarovski further enhances the magic
of crystal and lights up those gracing the red carpets at the 65th Cannes Film Festival.
After adorning the likes of Penélope Cruz, Gwen Stefani, Gong Li, and even Milla Jovovich – in 2011, the 2012 edition promises new pieces worthy of their place on the Croisette: dazzling clutch with 500 hand-set crystals, asymmetric hoop earrings and a matching bracelet.
The sculpted "Starlight" bag combines shining metal with 500 hand-set crystals. The silver version is enhanced with a lizard skin border and lamé silk lining, while the gold version of this intriguing purse features snake skin. With the "Nirvana Star" bag, the sensuality of snake skin is intensified by the signature clasp, featuring a gorgeous cabochon whose reflections harmonize with the black leather, silver and gold metals. The solid form of the "Starmaniac" displays the precious skins, while a shower of ethereal crystals adorns the soft "Starforever".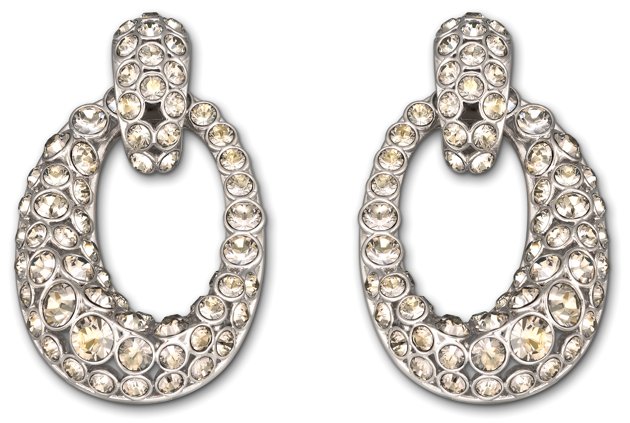 Swarovski also came with a mirror encrusted with 550 Crystal Rock stones and the brand new lipstick from "Aura by Swarovski."
The two items from the "Crystallize Your Lips" line unite powdered crystal with subtle pearl. Contained in an elegant metal case, each precious stone reveals a luminous shade.
For the first time ever, Swarovski has sculpted brass and fused it to silver, then adorned it with pavé crystals. The mesmerizing "Star Shadow" bag is is delicately curved which highlights the 1900 perfectly geometric positioned Crystal Rock stones.