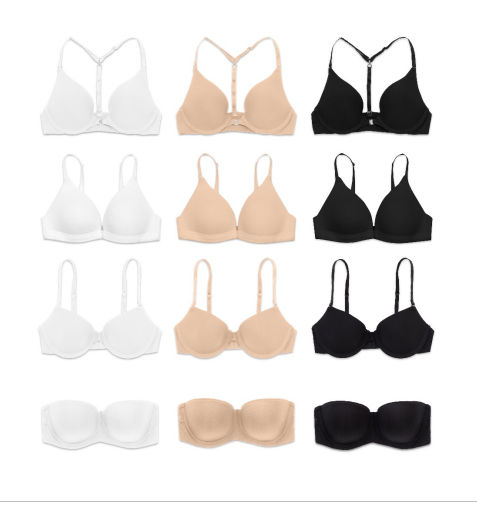 Whether you're heading back to work or heading to a glamourous event, picking out the perfect outfit is no mean feat, even down to your choice of underwear. With so many choices when it comes to bras, the decision can be overwhelming, with many of us often opting for our comfy day-to-day underwear, rather than what suits the overall look of the outfit the best.
So, how do you know what bra is best and which is better avoided? Our handy guide is full of helpful hints and tips to point you in the right direction, read on to learn more…
Consider your Bust
Whilst every shape and size is beautiful and should be celebrated, it's something that can have an impact on what bra is best for you. When it comes to finding the bra for you, it's always advisable to try a few out to find the perfect fit – what works for someone else, may be a total nightmare for you, so try before you buy every time! Here are a few tips for different sizes and shapes to help get you started…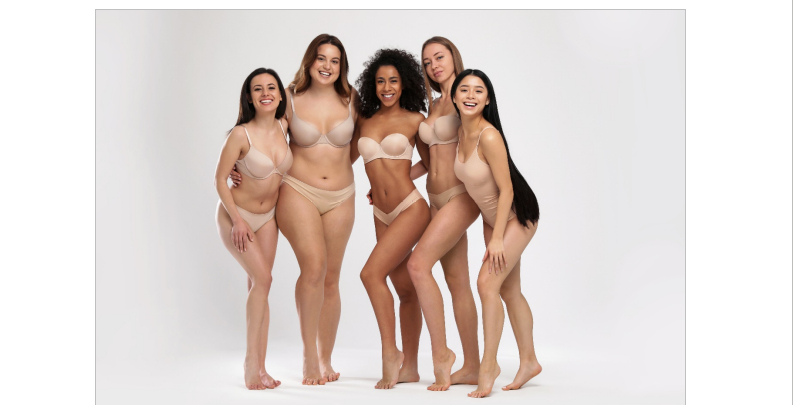 Beautiful Big Bust
For those of you who are blessed with a voluptuous chest, then picking a supportive bra is essential. Many ladies with a curvier figure would be forgiven for thinking that it limits their choices when it comes to bra shopping, but they couldn't be more wrong!
Styles that work well for a bigger bust include the balconette, plunge bras, t-shirt bras, and even strapless bras too.
Do your research and find a shop that caters for and is passionate about making fuller boobed ladies feel their fabulous selves when it comes to their underwear.
Sweet and Petite
On the opposite end of the scale, we have those sweet and petite ladies. A padded number can help to enhance your natural shape and size, creating a silhouette to die for, no matter what your outfit choice.
Much like their bustier counterpart, ladies with smaller breasts are also spoilt for choice when it comes to bra shopping, Seamless bandeaus are perhaps the best option in terms of strapless bras, similarly, a lacey bralette or push up bra can offer plenty of support whilst still looking cute!
What's the Occasion?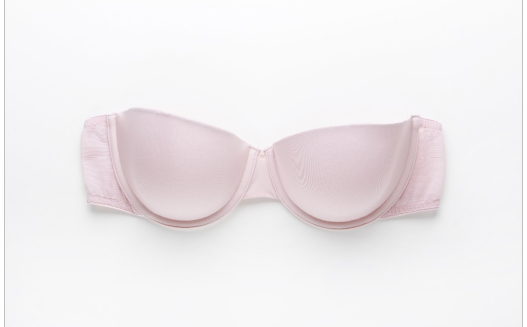 The tone of the occasion is something that is likely to impact your entire ensemble.
For example, if you're heading to the workplace, you're likely to opt for something fairly smart casual. No matter whether you're dashing around a bustling working environment, or slumped behind a desk for the day, comfort and support should always be key.
But, if you're planning a date night outfit, or for drinks with the girls, then you're likely to be looking for something a little different.
T-shirts, Short Sleeved Tops and Dresses
A T-shirt bra is the perfect option for a more relaxed style of top. Whether you opt for straps or no straps, a t-shirt bra is an excellent choice for helping you feel more secure and shapely, even in a classic, white, basic tee! A strapless option also gives you peace of mind as it means you won't have to worry about those pesky bra straps falling down throughout the day.
Dresses & Blouses
Firstly we need to consider how sheer your choice of dress is. This will impact the style and colour you decide to go for. For a sheer number, picking something pretty, stylish, but that offers plenty of support is advisable – why not think about a lacey bralette or even something a little more strappy? Well, if it's going to be on show, you may as well show off something pretty!
If the dress is less sheer, however, then a t-shirt bra, demi-bra, or perhaps even a balconette could be the best option for you.
Strapless Options
Tops or dresses without straps or with a low back call for a strapless option. There's nothing worse than having a bra strap on show and ruining the whole look of your carefully curated outfit, but ensuring you've selected a strapless bra that you feel comfortable in, rather than feeling like you're constantly having to hoist it back up is essential.
A Statement Piece
No matter whether you're looking to impress a partner, or are simply dressing up for yourself, sometimes a statement, sexy piece is just the ticket. When looking for sexy lingerie to suit you, ensuring you feel empowered and confident in your underwear is key.
Just because a complex strappy number looks incredible on the model, doesn't mean it's necessarily right for you. Pick an item that makes you feel the absolute best version of you.
When a Bra isn't an Option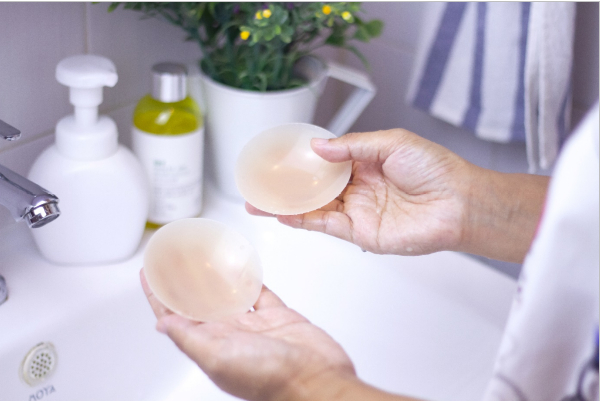 Sometimes, a more daring outfit choice calls for no bra at all, so what are your options when a bra just won't do? Well, fear not as there are things out there which can help.
Nipple covers
Perfect for those dresses Nipple covers that skim your figure perfectly, where nothing but a "I'm not wearing any underwear" look will do. These tend to be made from silicone and can be reused up to 120 times if looked after correctly.
Boob Tape
Sometimes, your cleavage just needs a little extra lift, which is where boob tape comes in. Perfect for those summery strapless and backless outfits when a bra simply just won't do.
We hope this offers a little insight and makes the process of picking out a bra a much less daunting one. It's always worth getting professionally measured to make sure you find something that suits your shape, size, or style! Happy shopping.