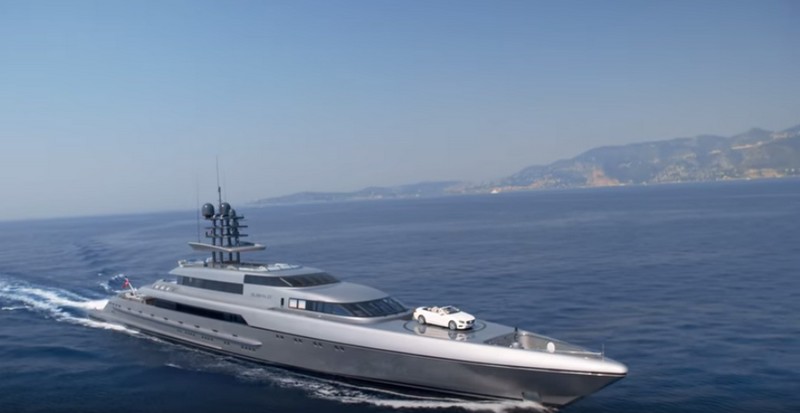 Those shopping for superyachts at this year's Monaco Yacht Show could not notice the $88 million superyacht with helipad presented by Australia-based Silver Yachts. With its interior featuring the most wow factor, the sleek luxury floating hotel called Silver Fast is one of the highlights of the 25th edition of Yacht Show.
Silver Fast is the fourth and most advanced, eco-fuel efficient vessel in the ground-breaking Silver Series. Designed by Espen Oeino, Silver Fast retains the super-sleek contour and the hull lines of her much-prized predecessors but with a striking new all dark silver paint.
At 77 metres (252.6ft) with a top speed of over 27 knots, Silver Fast is the world's largest and fastest aluminium motor yacht with conventional propulsion in terms of length to speed ratio. Silver Fast is also the fastest long range cruising yacht – 4,500 nautical miles at 18 knots and 6,200 nautical miles at 14 knots with an already proven capability to effortlessly complete long passages in every sea state. She is capable of crossing the Atlantic at approximately 22 knots cruising speed, which performance is record-breaking.
At 18 – 20 knots the yacht is quiet and vibration-free making her perfect for fast and fuel-efficient long overnight passages with low noise levels around 40/45 decibels.
Guest accommodations are spread across three decks, in seven en suite cabins, ensuring privacy and sumptuous spaces. Of particular note is the owner's living space. Spread across a full deck, it boasts a spacious lounge leading to a private deck, and a luxurious cabin with 180-degree views, his and hers en suites and a study area.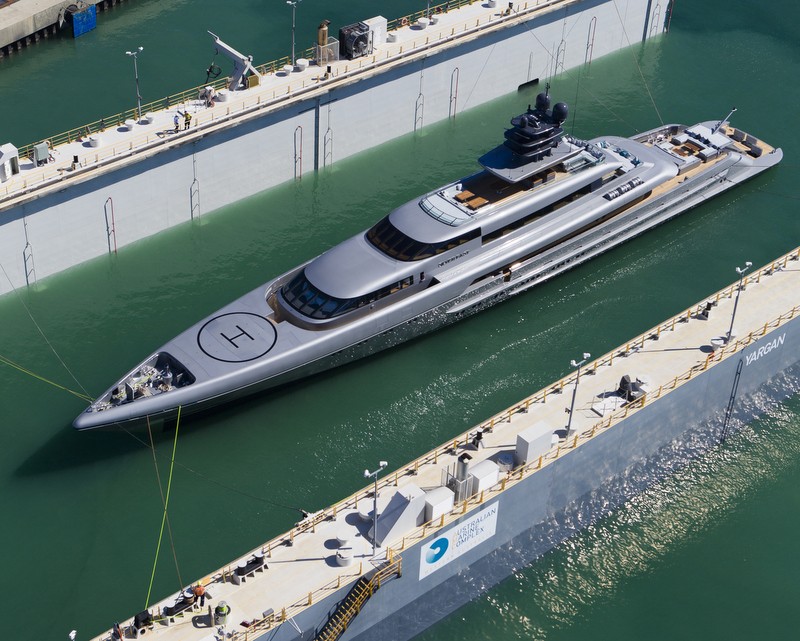 The hugely popular on-water Beach Club space hosts a beauty salon, massage room, customised sauna and gym area. Indoor living areas are abundant and include a voluminous, lounge space that flows out to the Winter Garden: Indoor-outdoor dining on the main deck with wraparound sliding glass panels and air-conditioning for al fresco dining whatever the weather is, for up to 20 guests.
Mercedes Benz joined forces with SilverYachts to produce a film in Monaco featuring the new S Class Convertible and Silver Fast. The film had its debut during the IAA Frankfurt Motor Show 2015. Remarkably, the new S Class Convertible was positioned on the helipad of the yacht, while she was speeding through the waters with 20+ knots.