And, Action! First Prada in Doha, Qatar.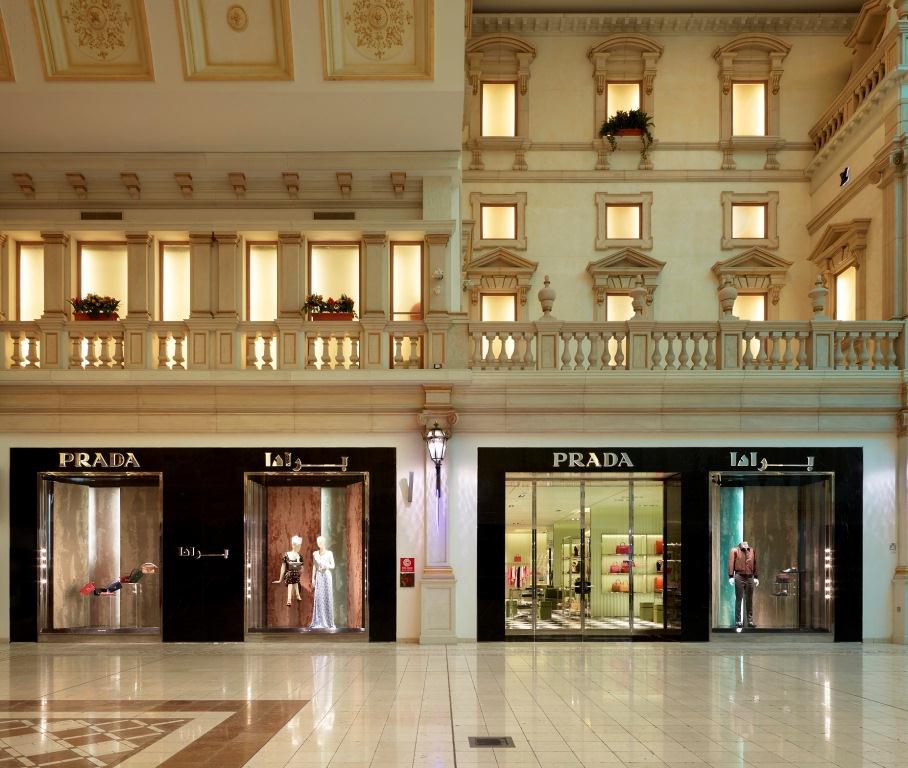 Prada opened its first store in the city of Doha, Qatar, in the prestigious "Villaggio Mall". The store, designed by architect Roberto Baciocchi, occupies a total surface of 545 square metres on a single level and offers the women's and men's ready-to-wear, leather goods, accessories and footwear collections.
Inside, the black and white chequered floor – a legacy of Prada's historic brand image – defines a large space in the centre, extending in a series of rooms on the sides and characterised by mirrored walls with tall display cabinets with a thin polished steel structure.
Walls covered in pale green fabric and cases enclosed in polished steel frames characterise the area offering leather goods and footwear; in the latter, circular crystal tables and green velvet "Clover Leaf" sofas, designed by Verner Panton and exclusively reproduced for Prada, complete the furnishings.
The area dedicated to women's ready-to-wear is characterised by a display system featuring light, transparent perspex blades – accompanied by special shaped tables in the same material – and precious skylights also in perspex that design a unique environment, whilst more regular shapes and materials including shot peened steel and castorino-coloured velvet are featured in the men's area.