Starck Paris Limited Edition New York.
"No one is forced to be a genius, but everyone has to take part."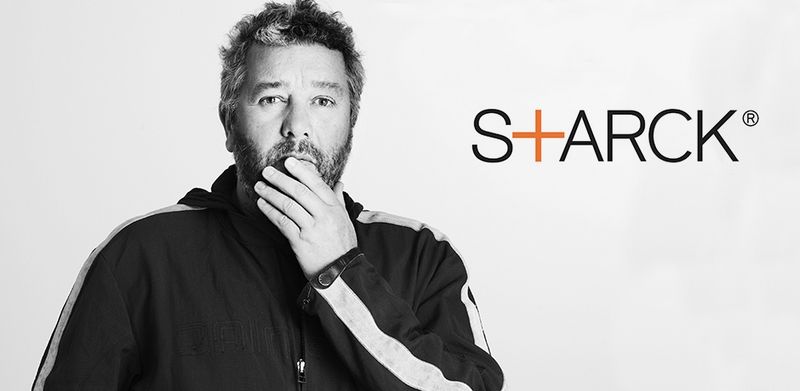 From everyday products such as furniture and lemon squeezers, to revolutionary mega-yachts, micro wind turbines, electric cars, and hotels that aspire to be wondrous, stimulating and intensely vibrant places, Starck never ceases to push the boundaries and criteria of contemporary design.
Announced three years ago, Philippe Starck's debut in perfumery consists of a set of three artisanal eau de toilette scents. The artisanal fragrance range is not only about the coolest bottles in the fragrance industry. Starck's venture in the world of perfumery is equally mystifying.
'Peau de A'llieurs,' (the scent of "elsewhere") 'Peau de Soie,' and 'Peau de Pierre,' were personally conceived by Starck. The renowned designer and architect partnered with Spanish group Perfumes & Diseño (PyD), the owner of Desigual, Tous, Halloween, Roberto Venino, and Arabian Nights perfume brands. PYD creates, develops and distributes its own brands in more than 80 countries.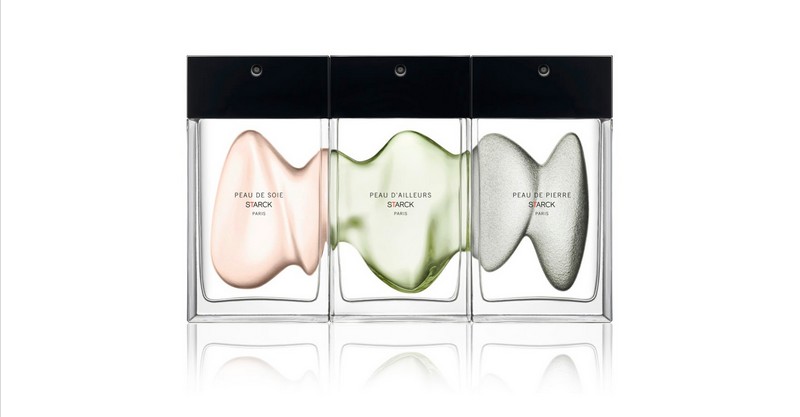 In September 2013 the visionary Philippe Starck signs a Licensing Contract with PYD to develop the Starck Parfums brand. PYD also distributes 14 brands, including Salvatore Ferragamo, Annick Goutal and cosmetic brand Ahava, in Spain and Portugal.
The iconic department store on Fifth Avenue in New York City, "Bergdorf Goodman", will launch a very exclusive, numbered, limited edition of the new "Starck Paris" fragrances in Eau de Parfum version, which will be available from September.
The French creator is presenting his new line of fragrances at the best points of sales in each country. He has created a special edition composed of 100 pieces of each of his three fragrances specially for the iconic department store.
The exclusive edition is presented in a limited edition packaging. Each Eau de Parfum will have its own box that shows a sentence describing the fragrance on the outside and the advertising image on the inside.
The limited 90ml edition of the eau de parfum will be signed by Philippe Starck and it will be available in Bergdorf Goodman from September 2016. It will have a retail price of 250 dollars.
In 2010, Starck desgined a new bottle for Nina Ricci: L'Air du Temps.