Starting November 19 through December 3 Christie's auction house will present the online only sale entitled Timeless: National Geographic as Celebrated by TASCHEN.
It will encompass a spectrum of images that have been illustrated in the upcoming 3 volume limited edition book by TASCHEN entitled, . The sale is led by an extremely rare version of the 3 Volume set with all proceeds from the sale going to The National Geographic Archive. The book set is #5 of only 5 sets that have been signed by 43 of National Geographic's most influential photographers, including signatures from current notable photographers such as Brian Skerry and Frans Lanting to golden age legends such as William Allard and James Stanfield. This signed edition will be the only one made available for sale. Copy #1 will be presented to President Barack Obama, and the additional 3 sets will be retained by TASCHEN and National Geographic for their archives. #5 has been estimated at $ 10,000-15,000.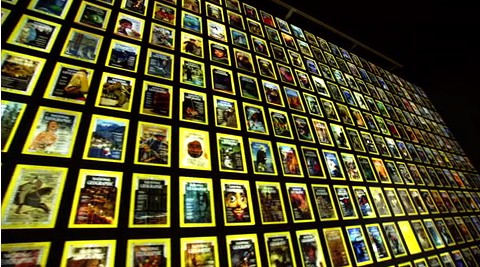 Limited to 125,000 numbered copies worldwide, National Geographic. Around the world in 125 years is currently only available in English in the US with further language editions to be released in spring 2014. With over 1,468 pages of exquisite photographs, introductory essays by Douglas Brinkley and photographer biographies, its sumptuous pages pay homage to the National Geographic Society's incredible legacy on its 125th anniversary.
To learn more about the auction, please go to www.christies.com/natgeo or visit www.taschen.com to discover more about this limited edition book set.