Moroso's selection for the Milan Salone del Mobile 2015 explored the affinities held in the middle ground between design, architecture and art.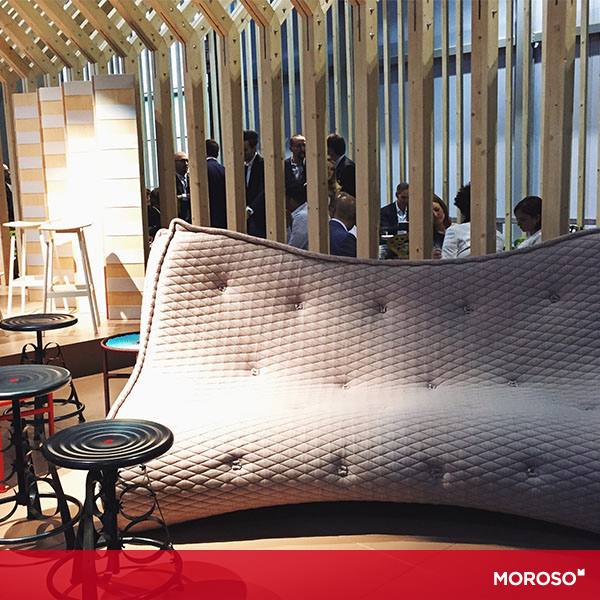 The products which make up the 2015 collection are part of sets, families of objects which come together, differ from each other yet mix together: chairs and stools, armchairs and easy chairs, sofas and seating systems, lounge seats, single pieces and accessories.
Key players in the new collection are therefore once again the designers, their personalities reflecting in full the tendencies of the company.
They are first and foremost famous designers traditionally linked to Moroso, such as Ron Arad and Patricia Urquiola, and top names who over the years have become its new icons, such as Nendo, atelier oï, Marc Thorpe, Tokujin Yoshioka and Ross Lovegrove. They are architects and archistars, such as David Adjaye and Daniel Libeskind and Ben van Berkel (UNStudio), who reveal Moroso's strong links with the world of architecture and its outstanding ability to produce custom-made creations.
They are the result, finally, of the goal of experimenting and innovating, like the young Maarten De Ceulaer, Richard Hutten, Sebastian Herkner, Martin Mostböck, Scholten & Baijings, Federica Capitani and Martino Gamper, an artist on loan to design, who for the first time is to present an actual product after a long partnership which has led to the creation of an extraordinary series of unique pieces for Moroso, presented in the installation Le Metamorfosi, in 2012.
Moroso sees the design project as place of identity, encouraging the possibility of creating, alongside the designers, products able to overcome the functional aspect in favour of new forms of composition. The display designed by Patricia Urquiola, who once again this year interpreted the Moroso stand, developed on the basis of the idea of a geometric and conceptual forest, an architectural space where the products appear to sprout, populating a fantasy natural environment.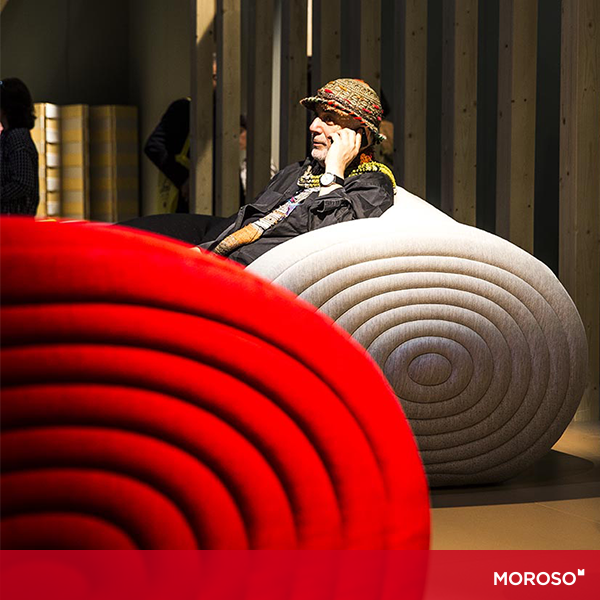 Ron Arad sitting on his Glider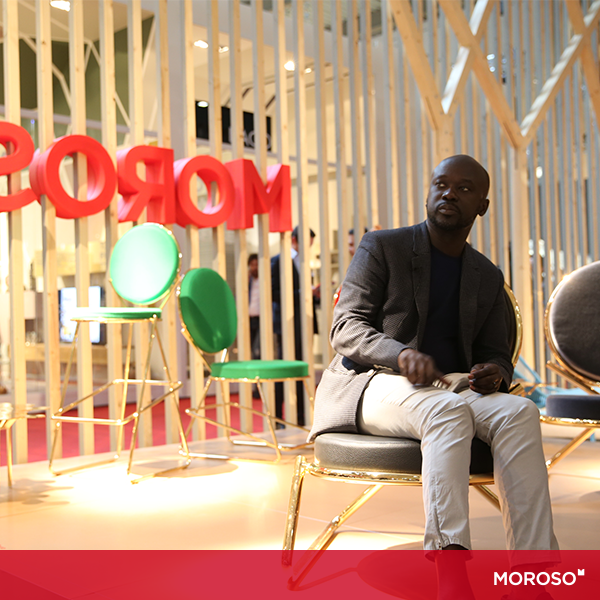 David Adjaye sitting on his Double Zero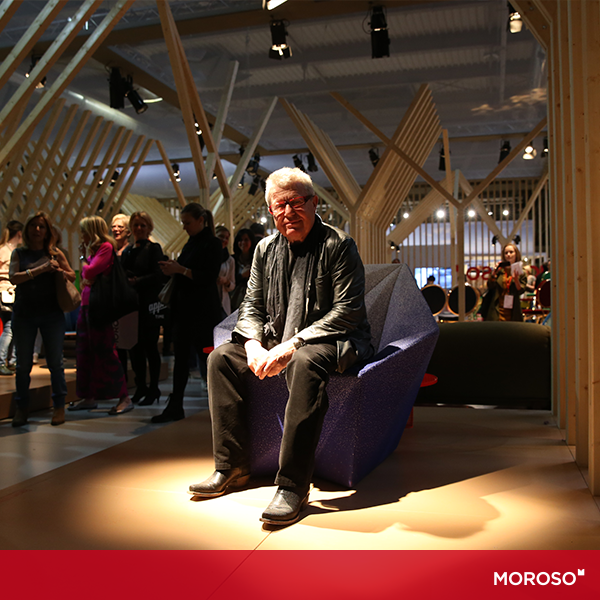 Daniel Libeskind sitting on the Gemma armchair he designed for Moroso.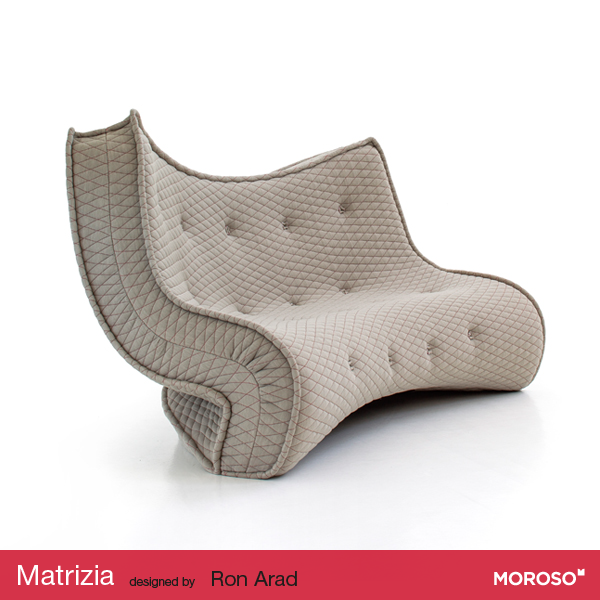 Matrizia – designed by Ron Arad — at Moroso.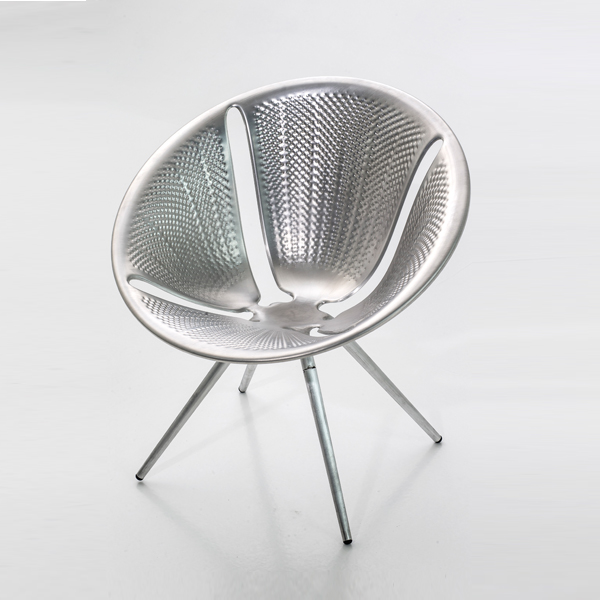 Diatom – designed by Ross Lovegrove — at Moroso.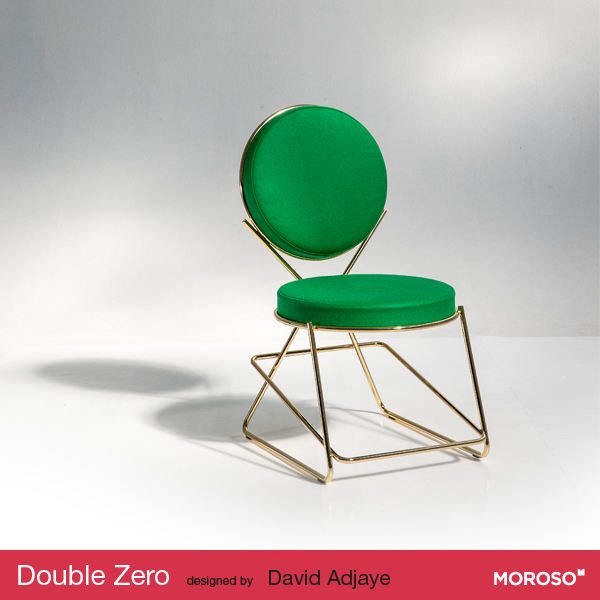 Double Zero – designed by David Adjaye — at Moroso.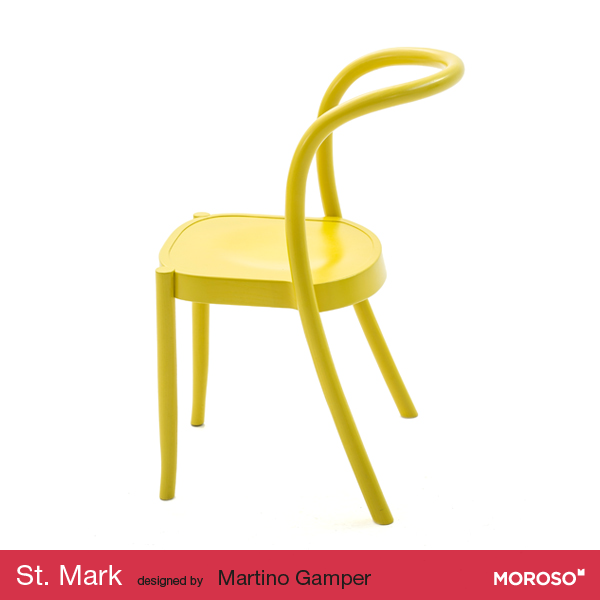 St.Mark – designed by Martino Gamper — at Moroso.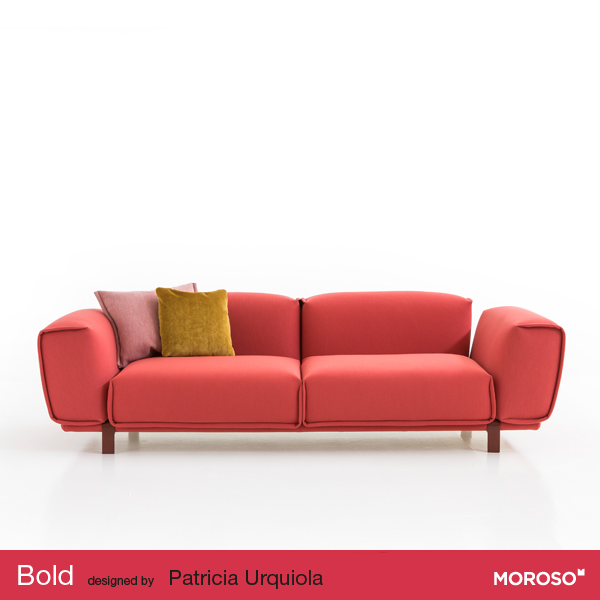 Bold – designed by Patricia Urquiola — at Moroso.