Marni "L'Arte del Ritratto" at Art Basel and Design Miami 2012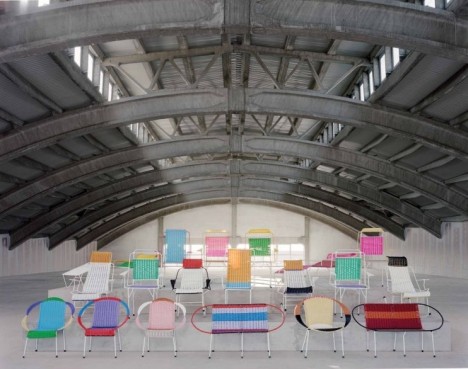 After the 100 chairs made in Colombia presented for Salone del Mobile 2012, Marni brings a new edition of 125 chairs from the Marni Charity Project at Art Basel and Design Miami. For the first time in the U.S., Marni will showcase the photographic exhibition "L'Arte del Ritratto" signed by photographer and filmmaker Francesco Jodice that depicts the world of Marni.
In a effort to reinforce the prisoners resettlement into social and working life, Marni re-interpreted the common Colombian seat with the help of ex-prisoners: "The chairs, made by Colombian craftsmen, became the stage where Marni employees pose: a tribute dedicated to them destined to last over time." Funds raised from the sale of the chairs will benefit Service Network for Children of Inmates.