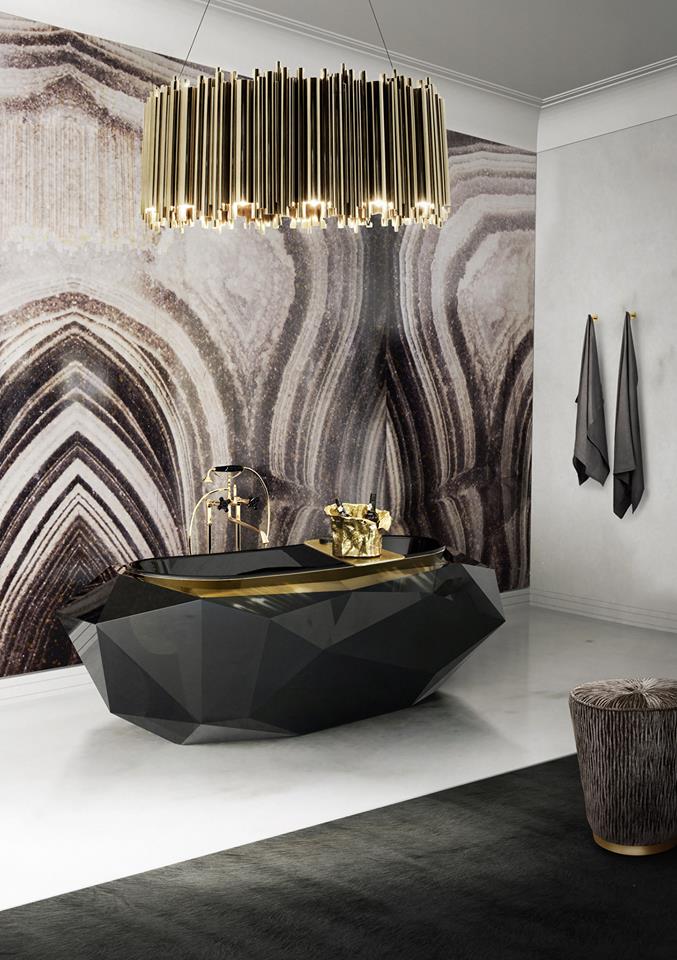 For a long time now bathroom design has been about adding a touch of luxury to the home and bearing that in mind Maison Valentina has prepared a selection of the ultimate luxury design pieces to bring glamour to the most exquisite and curated bathroom interiors.
If you are looking for a glamorous decoration for your bathroom, there is nothing like the glitter of a golden design piece mixed with a black and charming finish.
Maison Valentina Newton collection is the perfect choice to get an intense bathroom look. Defying laws of physics, this futuristic furniture represent an outstanding moment of inspiration. The black and golden spheres resemble a cluster of bubbles floating in a soaking bath.
On the other side, the Symphony collection turns its attentions to a group of golden polished brass tubes enveloped in an exotic structure, creating an artful juxtaposition to the rhythm of the pipes. Handcrafted with the finest materials, this design piece is in a genuine style, ensuring mystery and elegance. Symphony resonates at an extraordinary design pitch when placed in any interior setting.
Sinuous lines draw the elegant character of this piece and are made for those who love harmonious lines mixed with exquisite detail. Its design is seductive and lures you into a magical and golden world. To achieve extravagance, the artisans handcrafted the structure in mahogany with a high gloss black lacquer finish and top coated in polished brass plated.
Let the holiday season shine with the white and silver classy touch of the Lapiaz set. Imagine a stone freezed and freshly cracked to show the entire world a rich, golden interior. The polished brass details and mirrored sides attribute this luxury design artwork an arctic yet comfy and warm beauty.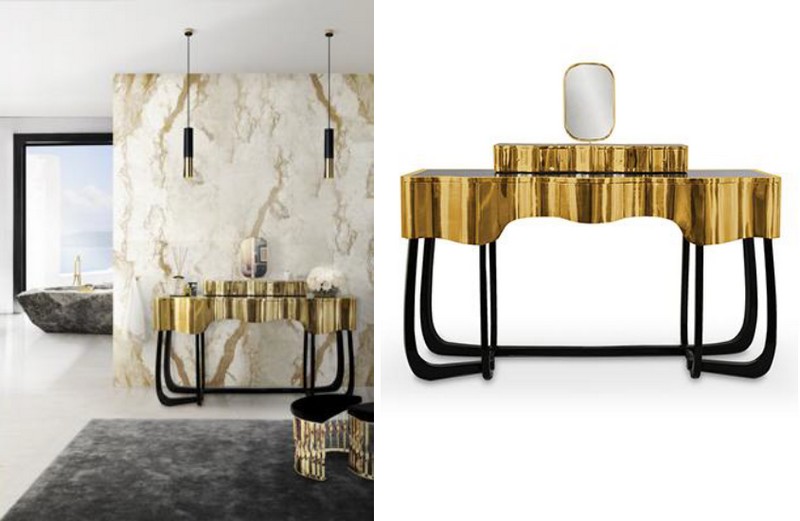 An exquisite master bathroom wouldn't look complete without a dressing table to create the feminine and enchanting area reserved to the ladies.