Noir Exquis – a gourmand fragrance.
Two people meet over a coffee. In this delicious atmosphere of a French patisserie and coffee, hushed looks are exchanged. This delightful rendez-vous is the beginning of a new story with the delicious Noir Exquis, the new fragrance from L'Artisan Parfumeur, one of the most iconoclastic fragrance houses in the world. L'Artisan Parfumeur was founded in Paris in 1976 by perfumer-chemist Jean Laporte and was one of the first of a movement of exclusive niche fragrance houses inspired by nature and a desire to do things a little differently.
Rich and velvety, the new Noir Exquis Eau de Parfum connects these two persons during this moment beyond time and place.
"Noir Exquis is a work of contrast and the unexpected. The addictive note of coffee, combined with the warm and comfortable notes of maple syrup and glazed chestnuts, brings an intriguing juxtaposition to this fragrance," L'Artisan Parfumeur says about the new perfume creation.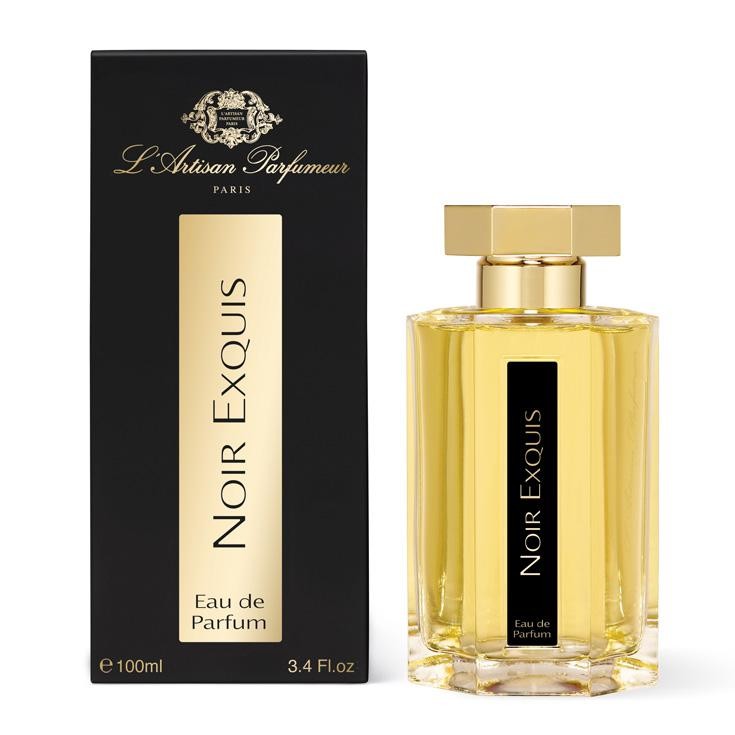 "Our fragrances have a touch of «audacity» & more than a splash of originality. All this comes from the desire to explore new olfactory territories. The juices are created from blends of rare and quality raw materials and the latest technologies in fragrance chemistry. Master perfumers instinctively understand the importance of harmony within fragrance, choosing the right notes to create subtle shifts and flow in the structure of the fragrances as they unfold on the skin."
For a fruity dessert, enjoy the blast of freshness from L'Artisan Parfumeur Mandarine. Dreaming of the innocence of childhood and summer days? Try La Chasse aux Papillons or the unique and timeless L'Artisan Parfumeur Mûre et Musc, a global bestseller created in 1978.