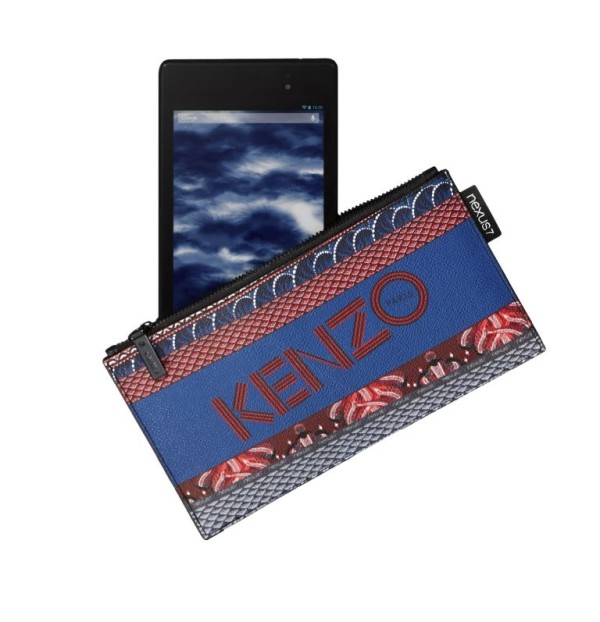 The Nexus 7, the tablet computer developed by Google internet giant in conjunction with Asus, has its own bespoke case designed by Kenzo. The French fashion house and Google honoured the Paris Fashion Week. The partnership includes the streaming of live broadcast of the Kenzo runway show on Google+ on September 29. Kenzo's fashion fans are invited to follow the action from 7:00am CEST (1:00am EDT) and the runway presentation from 10:00am CEST (4:00am EDT).
Kenzo's Creative Directors Carol Lim and Humberto Leon designed a multipurpose clutch from PVC with print inspired by the facades of ancient Asian temples and the ribbons from the Kenzo's Fall Winter collection. Soft velvet will protect Google's tablet in the interior of the case.
"Kenzo has heavily invested in a digitalized framework to democratize fashion and make it accessible" — an attitude that matches the Internet giant's own ambitions. It's inspired by the ribbons we found in Kenzo [Takada's] archive" said Anne-Gabrielle Dauba- Pantanacce, the Google France spokeswoman.
The custom-made clutch is limited to 50 pieces sold at Kenzo's e-boutique.