Kelly Wearstler For Crème De La Mer Vanity Box.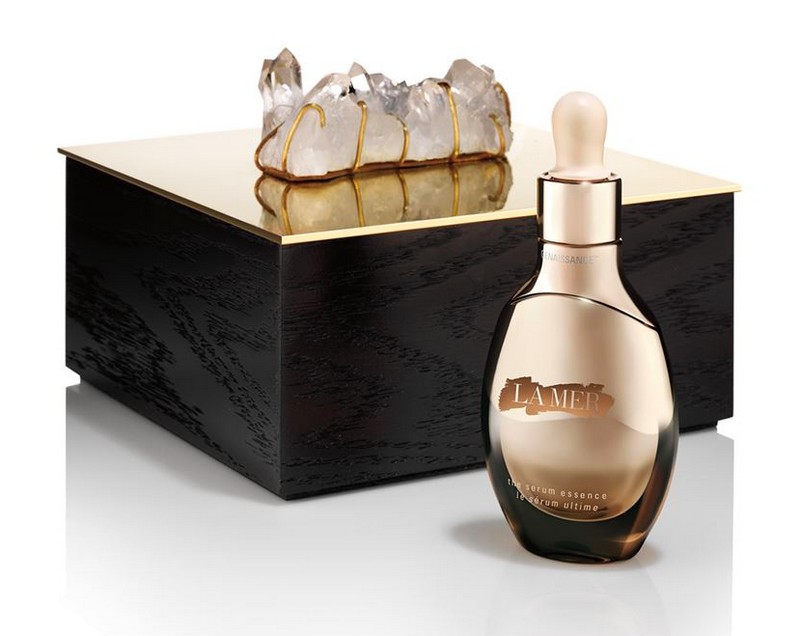 American designer Kelly Wearstler uses modernist constraints to blend high and low, classic and contemporary, brushed and buffed design. The latest crystal-capped objet d'art—a black-lacquer walnut vanity box by the global lifestyle brand renowned for iconic, boundary pushing design is inspired by and including Crème de la Mer's newest sensation, Genaissance de la Mer the Serum Essence.
"Crystals are such an inspiration and an authentic part of my esthetic. Moving from an idea to a finished peace is wonderfully singular journey each and every time," said Kelly Wearstler.
The Genaissance Ferment is created with an extremely rare calcified algae sustainably cultivated state-of-the-art technology. Combined with wavelengths of natural light and infused with refined 24k-gold, the Genaissance Ferment helps transform age into agelessness.
Transformative from the very first touch, Genaissance de la Mer envelops the complexion in the renewing energies of the sea. Day by day, skin is infused with a new look of life. The complexion looks even, lustrous crystal clear. Eternity seems captured… the genesis begins.
Available at Harrods, Kelly Wearstler For Crème De La Mer Vanity Box is priced at £1,000.00/ $1200.00.
"Keep your La Mer products in the refrigerator for a couple of reasons: When the algae is first harvested, it is kept on ice to begin the fermentation process that forms the Miracle Broth for the first 48 hours. The cold temperature improves the product's efficacy while also preventing puffiness," advises top aesthetician Joanna Czech, the Global Skincare Advisor for La Mer.