Loewe Puzzle bag – a simultaneously minimal and complex design.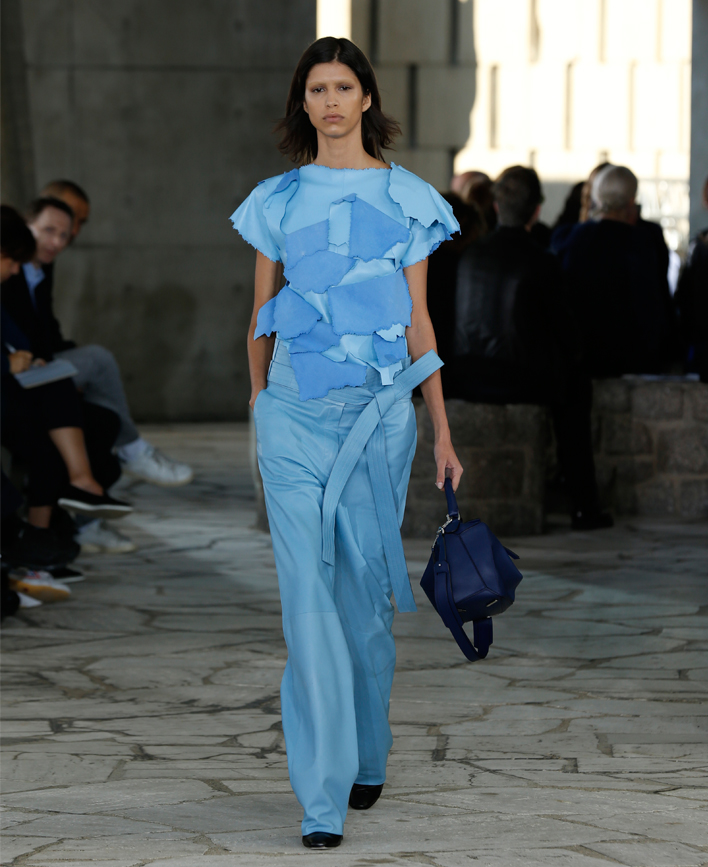 Puzzle, Jonathan Anderson's new bag for Loewe is first completely new shape designed by Anderson for the brand. " Past, Present and Future"  is the new Loewe signature crafted by Anderson, who became Creative Director in October  2013. Guided by this mantra, he is progressively rewriting the language and codes of the House. Masculine fuses with feminine, tradition joins modernity, sagacity welcomes audacity. This renewal is embodied by the Puzzle bag, the new Loewe icon. Totally functional and foldable in myriad configurations, this masterwork of design is made of leather pieces reassembled to reprise the classic structure of bags.
The new bag encapsulates an innovative cuboid shape, special tactile qualities, untried ideas about form, construction and materiality. The fashion Puzzle is very soft and foldable until it's flat.
Puzzle's cuts determine how it folds, while strategic exterior seams dictate its shape. Softness creates structure, highlighting the natural qualities of leather. No concessions were made in terms of functionality, either, as is evident in the Puzzle's adjustable strap, distinctive hardware and interior pocket.
The Puzzle is available in two sizes and a range of colours, leathers and skins including tan, marine and yellow corn calf.